I Almost Sold All My BCH In Great Panic
February 26
Looks like we had a scare when the price dipped two days ago. This was when Russia started her attack on Ukraine. I admit that sudden price dip gave me a scare that I almost sold all my BCH in my coins.ph wallet. I'm glad I did not.
 However, that event gave me a push to go ahead with my plan on how to avoid panic in cases like that one.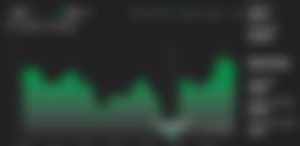 ---
 Hello again BCH lovers. I realized that I missed another day here. I have not uploaded an article yesterday. Or did I merely forget to change the date of my last article? Anyway, I know I missed a day this week.
 In any case, you are probably happy now that the prices started to go up again in the last two days. Right after it dropped to $260.01. That was quite a scare, huh? With the ongoing war, there are a lot of FUDs flying around that the cryptocurrency prices will drop as soon as Russia invades Ukraine.
Why would Russia invade Ukraine anyway? What's going on in Puttin's mind?
---
When I heard about the news that Russia started invading Ukraine, I checked the price quickly, The price dropped below $290. I almost panicked. I thought of selling everything. I had at least 0.6 BCH in my Coins.Ph wallet. Then I thought of the strategy that I had been playing in my mind.
Never sell everything at once. Sell gradually.
 I have had this thought in my mind for a few weeks now. However, the other side of me kept hoping that the prices might go up soon. So I waited. I shouldn't have.
 I already have almost four months of arrears on the monthly amortization of the small piece of property that I bought. I was planning to pay for it using what I have saved from my two months of earning from read.cash.
 Besides, I have already decided that whatever I earned from read.cash will be used to cover my expenses. While my earnings from noise.cash will serve as my savings.
 However, greed is always trying to creep in. I mean, I have been hoping and waiting for the price to go above $320. Instead, it dropped to as low as $260.
 That's when the fear kicked in. I almost panicked. I feared that the price might drop further. However, I thought, what if the price would bounce back? I had no clue what could happen next.
 I decided to sell PHP2,000 (around $40) worth of BCH. That's equivalent to 0.14673611 at that time.
 If the price drops further, I know I will suffer more losses. However, if the price bounces back as it did, the loss is acceptable.
 I have been thinking of this strategy for quite some time. I think this is what @scottcbusiness meant by "Dollar Cost Averaging". I did a little research on this phrase and it Wikipedia says:
"Dollar cost averaging (DCA) is an investment strategy that aims to reduce the impact of volatility on large purchases of financial assets such as equities, by breaking a given sum of money into smaller portions that are invested in a pre-determined schedule. " ... Wikipedia
 The idea is, to sell and buy gradually. Since I am regularly earning here in read.cash, my plan is to sell at least once a week. That will be at least $40 a week.  So when the price goes down the following week, I have secured some profit already. When the price goes up, I keep on earning anyway.
I'm not using my earnings to buy anything for luxury. As I have mentioned, I am planning to use my earnings to pay my monthly amortization. I am also paying my phone bills from my earnings here.
 If I have some savings, and the price drops, I am using it to buy some BCH again.
Dollar Cost Averaging is indeed a great strategy to cushion the impact of the volatile prices of cryptocurrency. It will also help protect you from the FUDS and greed. I have just started practicing it though. Thus, I am still in the process of formulating my own formula for applying this.
This is not financial advice. The content of this article is merely based on my understanding and experience. I am sharing this information for educational purposes only. It is best to do your own research on this matter.
---
---