I have an article planned for today thinking today was another day, it was while having a conversation with someone on noisecash yesterday about the problem some MTN users are having in the country I realized my calculation was wrong. Seems the calendar and I are in total disagreement or maybe I'm just too eager to write on that certain topic.
After realizing my mistake I was faced with the dilemma of choosing the right topic to write on and none came to mind. Even the 2 drafts I have left looks useless. Thankfully, my saving grace was close by. I decided to jump on the latest prompt by ma'am Jonica. So here we go:-
I will fall in due season. I will bless the farmers with my downpour. I will let the children play in me and I will bring calmness to the world. But when people complain about me won't I be annoyed?. I will be vexed with them. I will pour down with anger and flood the earth. But then, I woke up this morning and saw the rainbow which is God's promise of not flooding the earth again. Maybe being a rain isn't my thing.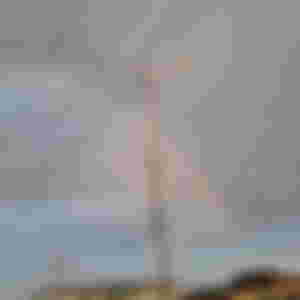 I will shine bright and make everyone happy. The kids will play when I shine bright. Mothers will dry wet clothes in me. The plants will be glad to see me shine and the farmers will bless God because of me. On days when I feel tired and refuse to shine so bright. Won't they complain? Even when I shine bright some will complain. Human beings are just so insatiable. In anger, I will increase my tempo. I will shine so bright they will crawl into their houses. Maybe being the sun is a bad idea after all.
I will blow the dirt in the street away. I will play with the trees and children on the street. I will blow away the raging pandemic and bring in good health. But when something bad happens they will blame me. They would say "It was yesterday's wind that brought in this disease". I will be hurt and I will fight back. I will scatter the street with my power and I will truly deserve the hate they ditch out to me each day. Maybe being a wind is a bad idea.
I saw this on ate Jane's article so I'm imagining that I am.
I would spread my wing across everywhere, I won't condone plagiarism or any misbehaviour. And when I see a wonderful article I will tip it handsomely. But I thought of my friends. If I were rusty I will be partial. I will tip my friends more than others. I won't mind if their articles are good or not. I will have soft spot for certain users which will lead to me having enemies. I'm glad I'm not rusty.
I will tell the other world leaders to legalize crypto. I will let them know power should belong to the people. I will find a way to stop all the propaganda against it. And guess what? I will preach bitcoincash to them. They will hate me and seek my downfall. Most likely I will be impeached. Maybe it's a bad idea for me to be one.
I am a boy with flaws. With constant doubts and troubles. With a lot of friends and loved ones. And of course, with enemies. I'm not perfect, but I try my best to be a better person than I was yesterday. I'm sorry if I've hurt anyone in one way or the other. It's bound to happen. The tongue and teeth fight sometimes but that doesn't make them separate. I love you and need you to survive.
On this note, I have a request, guys. There is an ongoing poll by Bitpay. They are celebrating their 10th anniversary and to commemorate it, they have a poll on their site for people to vote for their favourite coin. Though this might not have a direct influence on the price of bitcoincash, the goal is to be at the top in every aspect. And we never can tell what effect it will later have on BCH.
Here is the voting link we have just 82 more days to maintain the first spot. It isn't compulsory but will be nice if we do. Thanks.
This is a prompt organized by ma'am @JonicaBradley . Feel free to join and submit to PromptlyJonica community. I won't be submitting this to the community because of the request at the bottom. I wouldn't want to break any community rule.