Two weeks ago I wrote about plans to get people on board both Noisecash and Readcash, and most importantly adopt the use of Bitcoincash. I asked for suggestions in one of my articles : https://read.cash/@HappyBoy/creating-bch-awareness-in-school-c380845d and various replies and ideas trooped in.
I started working on it immediately. Only few decided to join. Unfortunately, their mobile phone didn't support the site. We tried it numerous times to no avail, I even complained to the admin and they made suggestions but It still didn't work on their phone.
However, the first person who joined got discouraged because of the little payment he received as a newbie. Patience was not a thing on his plate. He didn't know that each drop of $0.01 & $0.001 makes up 1BCH.
The first breakthrough came when I needed some materials in school and I went to few of my friends to lend me the money Pending the time I will get my allowance from my parents. They all promised to help, but were surprised when I asked them not to worry again the next morning.
Of course, they were curious to know what I did overnight to gather the money alone. And I showed them the receipt from my Bitcoin.com wallet app. I sold $50 BCH to a merchant. Though it's a step back to the "Laptop goal" I set the wallet for, i believe it's a step back which will prompt two steps forward.
Trust me, I explained how I got that worth of BCH from a site where i only post things that I find interesting and intriguing.
They were eager to join and ready to also earn as low as $0.01 so far it can one day meet their needs. Today I have over 10 friends on Noisecash that weren't there a week back.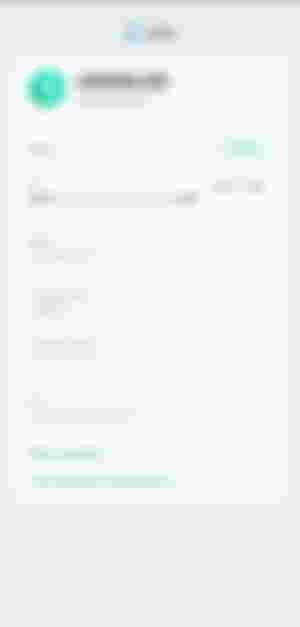 It wasn't easy parting with such huge amount of BCH, but do i regret or feel pained parting with it? No, it was a step i don't regret taking. It met my need at that point and it opened the door to achieving my goal on bringing more people to the site.
How does bringing people to Noisecash help Bitcoincash?
I'm sure this question is ringing in so many people's mind. It was what i thought of too at some time in the past.
I joined noisecash just for the sake of earning BCH at first, but while there i learned so many things. I never thought i'll someday buy any cryptocurrency, in fact my intention was just to exploit the site as much as possible, hence my opening Two accounts back end. But in the long run, i became more attracted in crypto trading , particularly in BCH. I now buy Bitcoincash and i must say i don't regret for once.
I believe with Time my friends will also become Firm believers of the project too.
I came across sir @Telesfor 's article about the on-going Euros. He organized a mini competition, where each player (competitors) select whether a team will win ,draw or lose. You place your bet with ETH which is gotten from a Faucet (the ETH has no value) at the end of the competition the first 3 gets BCH reward.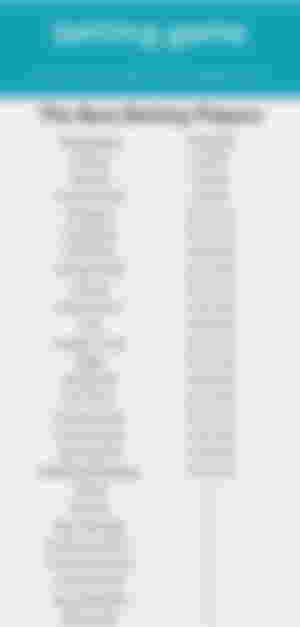 I registered for this and showed my friends. Being passionate football lovers, they were all eager to join. This was a perfect opportunity to introduce Noisecash and happy to tell you that they are now registered members of the Noisecash family.
Suggestion:
If the table can be based on points/matches won. If possible instead of sharing the total bet among the winners, 3 points can be given to winners of each round/match. The present method favours people that wins when few people makes the right predictions.
In case you still want to join here is the link https://read.cash/@Telesfor/euro-2020-betting-game-a84f04e9 it isn't too late to join.
As if that my luck at recruiting more members wasn't enough, i stumbled on sir @PVMihalache article this morning. This is set up by the #Club1BCH team. It's like the English Premier league Fantasy league and that of other leagues. This time around it's about the on-going Euros like the previous. You're to pick your team: 11 outfield players and 4 players on the bench. The winner of the competition also get rewarded in BCH.
This is something we are used to playing before, so my friends didn't hesitate in joining. Thankfully, he (sir PVMihalache) placed some terms and conditions on it. You must be a member of the read.cash family to be able to get your reward. Now I have friends here on readcash and they are willing to give writing a trial.

The best part of this is -not only the first, second and Third get rewarded. The top 7 are. What are you waiting for ?
Here is the link to the article to get more details
https://read.cash/@PVMihalache/club1bch-euro-2020-football-fantasy-competition-fa32f78e
Is see this as a perfect way of pushing Bitcoincash forward. Also as an opportunity if sponsors are ready to key into it. The League seasons will be back soon before we know it and we know how passionate most men and women are about football all over the world.
If a mini league can be created, where the reward will be in Bitcoincash. Week in week out you buy players with BCH. I'm sure this will attract lots of people.
Other sports and entertainment sector can also be looked into to find pleasant opportunities.
Is it not Gambling?
No it isn't, all over the world people participate in the Fantasy league and even create a league of their own . It is legal and in no way termed as gambling.
When people earn in what they are passionate about, they easily talk about it to their friends, family and any one who cares to listen.
Till next time guys! Remain happy.🤗🤗🤗
Enjoyed this article?
Earn Bitcoin Cash by sharing it!
Explain
...and you will also help the author collect more tips.