"Satisfied yet dissatisfied, online purchases"
Sponsors of GarrethGrey07
Yesterday in my blog, I talked about some advantages and disadvantages of purchasing online. I have also mentioned that I got budol (swindle)again this time.
The word sale, free shipping and discounts are very tempting, I swear. So yeah, I'm being weak again,😂🤣.
So last October 10 my favourite online shopping app had their 10.10 payday sale, and so I got tempted to add some items to my cart, then hitted the check out button, and made a purchase. But I swear, I only bought the item that was very useful because I don't have extra money to waste, so yeah I only bought the necessary.
So here is my purchases from the 10.10 sale. Perhaps I received my parcel last Wednesday.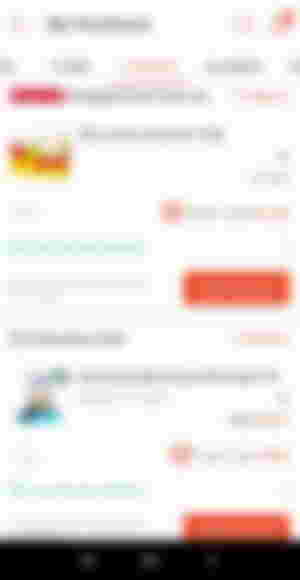 I bought my son's milk in Puregold, and the diaper is from the other shop.

I have already purchased my sons milk from that shop, and this is my second purchase from them. So far, so good. The product was legit and it was being delivered safe and arrive earlier than expected. Kudos to the Puregold.
Actually the first time I bought milk from them, they have discount but this time there's no more discount, I don't know why, though it's payday sale.

The milk just have the same price from the store, and so the only reason why I choose to bought online was because the free shipping voucher. With this way, I don't need to go out and I can also save money since the fare going to the store was ₱60 pesos ($1.01)for back and forth. It would also be so tiring since I am going to bring my son, as you all know his kind of hyper 😁. So online shopping can saved the day ☺️.
However I got disappointed with the diaper. I really thought it was a good purchase but naah, it's a big disappointment for me. I am quite dissatisfied with my purchase because the diaper always leak🤦. I really thought I made the right choice and I saved money, but only to find out it was the worst as it only made me spend more😆. Lol
I got tempted to choose this diaper because it is so cheap, after the discount. One pack for the diaper was just ₱285.00 pesos($5.7), and the diaper was already 50 pieces. So in every piece it's just ₱5.7 pesos, a way more cheaper than the diaper that I used to buy in the grocery store.
However, the diaper is not reliable.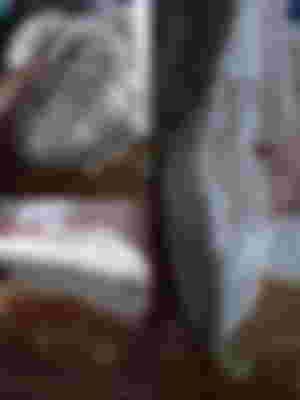 Honestly I used to buy thin diapers, because my son don't like to wear if the diaper is thick. But this is the first diaper that disappointments me.

I used to buy mamy poko, and yubest diapers. Those are all thin but they didn't leaks. Unlike this diaper, that literally leaks after 2-3 pee's.🤦 So disappointing.
Sometimes good reviews and high ratings can't be trusted for somehow😆. I don't understand why that no matter how much you try to avoid unnecessary disadvantages, you still can't guarantee that you can. Because sometimes the big surprise are yet to come. Chaaarrr.

Anyway with this incidents, I hate to think that rather I saved, I spend more money for the diaper 🤦. So there is no next time for this kind of diaper.
This is all for today and thank you for reading.
All attached photos, including the lead image was mine just edited by me using Canva.