October 24, 2021
And suddenly it's already the 24th of the month, time really passes by so quickly and soon Halloween will be over and we can now really feel the spirit of Christmas without thinking of Halloween. Have you visited your departed loved ones? Me? I have to schedule it this week luckily it's not far from home.
It's raining most of the day here in my part of the earth and it makes me feel so lazy, luckily my store hours are shortened during Sunday so I've got a little more time to rest and enjoy my bed.
And because it's Sunday, let's not think too much. Let me do some random questions as my entry for today.
CHECK THEM OUT! CHECK THEM OUT! CHECK THEM OUT! CHECK THEM OUT! CHECK THEM OUT!
You have $100 to burn, all your friends are busy and you have the whole day to yourself, what do you do?
Let's take two scenarios, one is during the pandemic and the other one is before the pandemic.
Before the pandemic.
$100 is equivalent to Php5000. If I've got a whole day to spend it, I'll go to Tagaytay or Baguio. Find a good cafe where I can sit and enjoy a good book and a coffee. Or maybe go to the nearest beach resort, to enjoy the water, the view and wait for the sunset.
During the pandemic.
If I can't go out, I'll deposit it to Binance and enjoy the spot trading the whole day while I'm having coffee and some pastries at home.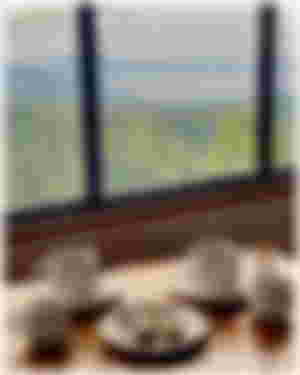 If you could be born again and choose what nationality, gender, and race to be, what would you choose?
This question made me think. I don't think I wanted to be born to another nationality but I do want to live in another country. Nationality, gender, and race? I'll still choose to be me, a Filipino woman that is born and raised in the Philippines but having fun living in different countries. Just because she can, not to work her ass off in another country but to enjoy the different parts of the world just because she can.
If you could live your life again knowing what you do now, what would you change?
If I can live my life again, I'll say yes to my Dad when he asked me if I wanted to work in the US after I graduated from college and bring my whole family there. I'll not let that chance pass again not that I really wanted to work in a hospital but I'll just use it as my stepping stone to be in the US.
What is something that can't be taught and can only be learned with age?
How you handle problems or difficulties in life. That one is something that wasn't taught to us by our parents or in school. But that is something that we learned as we age in life. How to face our problems and how to be strong surviving all the challenges in life.
What do most people think about you that is absolutely not true?
That I'm a snob. Ever since I was in high school their first impression of me is that I'm a snob because of my cat eyes looks, or should I say tiger eyes look. They said that my eyes could kill someone with the way I look at people. But honestly, it's just my eyes and I'm not a snob I'm just shy to start a conversation and I'm friendly too once you get to know me. Luckily we don't see each other eye to eye here in read or in noise at least I'll not be tagged as a snob. lol
---
Thanks for your time reading this article, if you enjoy reading it hope you're gonna click that button to like and subscribe. By the way, let's talk some more so I hope you will leave a comment below and share with me your thoughts.
©Eylz2021|#ClubBrokeBCH
All Original content unless specified otherwise ;)