She was shedding tears before she falls asleep, she was thinking some of the things she wanted to do but the fate did not let her to. She's curious as a cat and there's these things she wanted to do before settling down that she wasn't able to do..
She was thinking if she can do it in the future or not, she wanted to experience things because for her it's like even if she gets old she'll always coming back to the thoughts of wanting to experience those things.
***
After wiping her tears, she then fall asleep. After an hour she was awaken because she feels the need to pee. Her daughter was still sleeping, after she pee. She lay down and sleep again.
Without her notice the kid go out to the room because she woken up already, good thing the grannies was there.
She was still asleep, then suddenly she was awaken. Half awaken and half asleep, her eyes and body still wanted to sleep back. She badly wants to sleep as she was lacking it recently.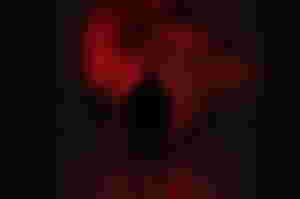 Image Source: Unsplash (Etli Meshau)
She was about to close her eyes again but there's a black shadow of man appear, in front of her standing near the door. She was scared, how come there's a black man inside the room. She wanted to move and get up but she can't, the room is a little dark. The only light was the star light of her daughter.
The black man was facing her wearing a hoody, she can't see his face. She tried her best to move and rebuking the black man to disappear by "In Jesus Name!".
The black man disappeared, she thought she can move after it disappears but she's wrong. The curtain behind the black man slowly moving and there she saw a little kid, playing a sandals that has laces trying to tie and untied it.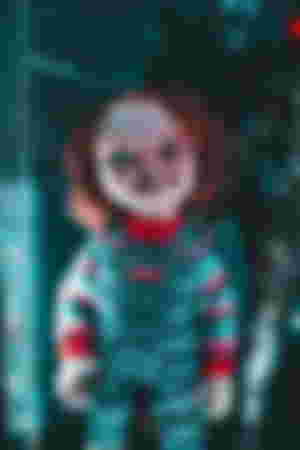 Image Source: Unsplash (Erik Mclean)
Still she can't see the little girls face, sometimes the hands are coming in and coming out from the hole like she was trying pull her. After that the little girl hands went the the switch of the light like she was playing with her.
She's feeling out breathe because her body feels so scared. She's trying to scream but she can't.
She tried to call her daughter that she heard laughing outside the room but she can't produce a sound. She did try moving her fingers but she can't, she rebuke the horror kid "In Jesus Name!" again but it took so long before she finally moved. Then the little girl disappear.
After all the elements she saw disappeared, she only saw their curtain was tied and it forms like a man. Behind the curtain is a wooden cabinet where the little girl hides and the slipper she's trying to played was actually a box of sandal, that has the image of sandals.
She then SIGHED deeply after realizing, she had a sleep paralysis once again. The black man shadow represent her partner while the little girl was her daughter.

I finally figured out long time ago that sleep paralysis has something to do with our emotional condition before we fall asleep. Our body is trying to fall asleep but our mind still working on the data we have before we fall asleep, creating hallucination as our body is denying to be awake. Our body organs having hard time to function because we are not fully awake, causing shortness of breath.
This is why it's always not advisable not to fall asleep with bad state, because I believe those who died without serious health problems are caused by shortness of breath while they are in verge of sleep paralysis. They panicked of the horrors they were seeing causing them not to think what should be the right thing to do.
I don't know if I am telling the right thing scientifically but I am sure there are entities playing with us if they see we are on our downtimes. Be careful when you sleep... Don't let the horrors scare you, and stop ..
OVERTHINKING. YOU CREATED THEM!
Thank you for reading!
Note: Original content unless revamp. Quick write ups, apologize for some errors!
Date Published: September 13, 2021