People get in and oblivious even they are normal when they heard money, some could evolve from deaf to clear hearing ears when they heard money. Some get furious and only know themselves when money was the involvement. Money makes them strong but later makes them weakened, the innocent people's hands to wishing to have money lead them to worry.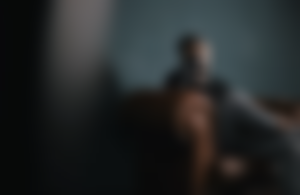 Another day had come to the clear skies above, I just wanted to display the picture of my day. The cold wind started to blow as the December vibe is coming. We don't have snow nor a negative climatic degree of coldness but still, the displays of the end of the tail moving the Philippine Area of Responsibility (PAR) was responsible for the curving and uncomfortable sleep of my dogs.
Another version of today's story is that, money. Someone asked me if it's real that there was an institute in my place offering "FREE MONEY". I know what is she talking about still curious why she called it a free one? I asked her various questions and I just laughed but found pity those people who get hooked upon.
She said that they only need Identification Card and they could immediately get the money. Sound unrealistic and she said that most of the people around them already got some worth $420.00 or P21,000.00. I knew what they talking about, it's not free money.
No, I said. I heard the news but not that way. I also knew why some people convince them that it might be looked like free money.
Here's the real side that I know. It's actually $500.00 or P25,000.00 as the real invoice will be followed. But because they had a pyramid Brooker percentage will be given to the person who will process their paper, that is why they get the money quickly with P21,000.00. Because they already paid someone to do their must jobs in applying.
Here is the bitter side. P25,000 won't be given to them as a whole, Yet they will pay P2,000.00 or $40.00 per month with a range of 2 years. So with some simple calculations P2,000.00  X 24 Months, they must be required to pay more than P50,000.00 or $1000.00 that was double the amount they lend. Sound ridiculous.
I don't see bad about this scheme, because it's intended for business owners who were get struck in Pandemic, but those most of the people who was attracted was a simple man with simple paying jobs, they get blind and deaf because the Brooker told them they could also apply for it.
P21,000 was easy to evaporate thou, but thinking that they need to pay $40 every month was so imaginary. A simple labourer in Provential rate that I lived will only pay them $140 as their monthly incomes, but what about their current loans and benefits to pay?
It's actually considered a loan shark, but I don't know why people don't think carefully, it's a Chinese based bank that gives them the lending opportunity.
I get the idea of some assuming, even they don't pay a certain amount they cant be imprisoned because they are large numbers of neighbours. Again I felt pity for them, the lending company uses a legal team that will send them letters from the court. And not paying what was within the contract they signed might result in such huge trouble and even paying much more money to deal with the legal side. The innocent for the excesses were they don't know the procedure.
I just found this interesting to share, please look at the contract they giving us and just signing things, besides the amount of money wasn't a joke that they talk about not getting paid.
On the other hand loan shark with 100% Interest from the principal amount was Illegal in the Philippines, I don't know why they are getting involved in this kind of thing. But it's not an excuse for they get their names and some important things with the signing of the contract and even give their Identity cards. They are like signing a paper with the demons (Excuse my harsh word).
Do we need to be accountants to understand the concept of lending and borrowing money? It's essential and it must be understood that there was no free money in this world. There will always be a consequence that awaits in the side of chapters.
The lady who chatted with me felt thankful for I explained to her the real not unlike what was the people who already signed too. It's crucial and that's the reason why people are getting buried is such lenders, they don't understand much what had been seeing.
They could even agree to receive a deducted amount of money because they get the bill quick.
I also understand that Christmas is coming and everyone needs money to get to the parties or give gifts. But what happened next? Might someones gets depressed thinking where they must get money to pay the debt?.
Just like success, there was no shortcut to easy money if we don't understand the concept. Think carefully and amply some mathematics in lending so we won't be embarked and problematic in the future because of wrong understanding in money. Thanks for reading…