Alpha Male: How to label the male as the real man?
In the real world and society right now, we love to label everyone; we want to give them the impression and the ideology of who is honest and fake. In the natural life, there was real, and there was a fake, also in gender. Not to be biased just that I speak reality more than the fantasies. We look for real men and women in masculinity or testosterone level. Some had joined the rainbow flag where they represented themselves as straight, bisexual, or the third gender.
This article is not a gender-biased or provoking one, but this is something merely thought that visits me at night.
I watched just an hour ago a documentary of people of Papua New Guinea where boys should show they are worthy of becoming a man. It's a deal for them, for it will picture the superiority of their kind to the tribe. They do everything just to be labeled as men, for they have become worthy of having a wife and child. For those who cant show that they are authentic, something happens and is shameful in the face of another kind.
In the documentary of VICE titled "Becoming a Man in Melanesia," they picture an old tradition where the tribe will label them as real ones. They must jump in a high tower with just a rope from the jungle; the higher, the better, for they don't see fear in reflecting. They made this every year. The other tribe picture that he must catch a shark before being labeled as a natural and strong man with his own hands, the next one need to be a good hunter and animal gatherer in the forest to join the group and become a man in Melanesia.
Could you imagine that there is still a group or tribe that preserved the tradition where men should show up first that they are real ones, they are strong and fighters.
Same as today's culture, inside the doom of it add lights in people judging eyes. Men should show that they are real men. Today, you can't see who is honest and who is not at first sight.
But what were the criteria for becoming a real man? Is that the abs or the biceps?.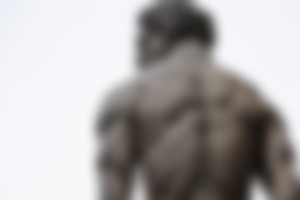 Men should be masculine; well, that label where men should picture their body as the figure of men. That's how Romans might find the real men, look at the sculptures and the picture shown, where masculine men show attraction to women, for they will be a picture of real men. That mind condition still yet preset these days, still a view of some so people could pay for this trend.
Masculinity not only for the abs and triceps and biceps of the body but also the skin's color.
What shall the color of skin be for real men? These should be brown or black, so some white guys wanted to have brown than white. Yet, in the place where I belong, some men prefer to look white because that makes girls more attracted. Shall the idea and skin color represent who was real and not? From my observation, most straight guys prefer dark or brown skin, and they don't want the soft glass color for some; the burned sun skin was a product of being a man of the family.
You could sometimes see that our father doesn't care for what they look like but for what shall give you a look. The father who chose to burn the skin shall and must be worthy of being a real man—approved.
We can't hide the fact that some people label men by the count of testosterone levels. The capacity for them to duplicate, have a child of their own. That's why some men who cant produce children had pressure when they met their campaneros', and the topic is all about children. The man who couldn't build his own had this worthy thing inside his heart. Then comes the question of if he was a real man?
Honestly, men think they are superior to others when they have more exes or children. This platform had dominated by females, and might not everyone knew about this kind of ideology.
If we could just cut the label to this one, it is better, but in real life, even if we wrote more articles and stories, this won't easily be out to other people.
Men should have their children for they will be real men, the person who can't is.
In the documentary, In their traditions, there God first created the shark before humans. Then Goddess told the human in the dreams that they must catch a shark for their food, but Goddess said to the shark, "When human called you, go and give yourself. But only for those who s pure and real men". To do this, men should clean his self. Create a wooden plank of the boat and the weapon to seal the ocean, but he must be pure. He sleeps with women and must eat fruit that birds never touch.
He just slept with a woman.
That will emphasize that the fancy he had must pay for the opposite of his kind. It's all about testosterone again.
Must eat fruit, never touch by bird.
It meant that he must look for food born in the uppermost tree, not the one that fell from it.
Labeled who was real and not got more superiority over others. That is how they see who was alpha and the loss.
It might be easy to say, but there was a dilemma in labeling who is a real man. Thanks for reading.