My phone hardly ever leaves my bag.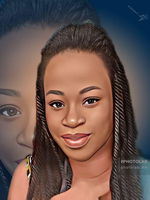 This isn't a motivational article or a story, not an advice of any sort, but this is just me; explaining my reason for doing a particular thing.
Back in the days of yore, I loved holding my phone in my hands, my mum would always tender her complaint against me for always chatting on the road. I saw nothing wrong in holding phones while walking and indeed there's nothing wrong in doing so. I'm only here to share my experience of phone theft. Now; that day was an hell of a comic-tragedy.
It happened on one of the night's in the early months of the year; "2019" I was on my way home.
I was a teacher then, I taught in a private school and after school closes, I usually go, teaching few students in their various places of residence (home lesson teacher).
Sighs... Indeed I was making my money, not from teaching in school but atleast for teaching in various homes. There was this house in which my brother and I taught in. The issue with them was that the children attended an expensive private school in my previous area. They usually followed their school bus; which conveys them to school and back home.
To concise the lengthy story; their lateness affected my timing, I'd wait for hours sometimes before they get back home, after which they'll still shower and eat first before I can attend to them. Thus I always ended up going home pretty late.
I was with my phone in my hands, (not chatting, but just holding my phone like every normal person would) passing a sort of quiet, dark street and boom!, Someone tapped my palm in a very violent way, and immediately; the phone fell off to the floor. After this happened, another guy picked it up and they were about to run off, I caught by his shirt; the guy that picked up my phone and started shouting:
Me: Jesus! Jesus! Give me my phone, give me my phone, Oh God!.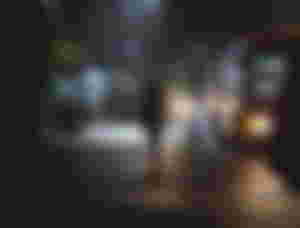 It was like a dream to me, I'd only heard about it, I had never witnessed it prior to that day. So I was bemused and expressionesly speechless. I didn't know what to do next, I thought I was dreaming. (Oh! I wish someone was taking a secret video of me that day, y'all would have laughed). The guy yanked his shirt and himself off my grip and they all took to their heels. Silly me, I left my hand bag and the left leg of my pair of slippers, using my left naked foot and right covered foot to chase after them. Screaming at the top of my voice.
Me: Ole!!, Ole!!!. (Which means "thief").
Now, the most embarrassing thing that happened to me that night was that no one from the streets joined me in my rants, they all went their way; minding their businesses, and to worsen it all, the thieves were also shouting "Ole!!."
That day wasn't funny at all, I cried and cried till my eyes became swollen. But the funny part was, the next day when I narrated the incident to my colleague at work. Yeah! I laughed.
Ever since then, I got scared of holding my phone in my hands, I prefer keeping it in my bag and tightly holding unto my bag.
Another reason was basically because it's easy to get your phone's screen broken, cause you might just be walking on road, stumble on a stone and almost fall. It's easier for you to loose grip of your phone which could result to it getting cracked. (This was what happened to my friend's phone).
With the insecurities going on in Nigeria, it has even become somewhat hard for one to operate his/her phones in commercial buses. With thieves lurking around, waiting for the perfect time to strike and that's mostly when there's traffic jam.
One happened right by my side. I was heading to school that morning "6am" to be precise, a girl sat close to the window, I sat next to the girl and a guy sat next to me. The girl that sat close to the window had her earpiece stuffed into her ears, but her phone wasn't in her hands, she had it in her bag, while she listened on.
I, on the other hand was just focusing on practically nothing and for the guy, oh well I'd type that now.
There was a little traffic jam at Iyanaipaja, when the guy next to me brought out his phone to quickly text someone I guess... From the texture of the phone, it actually looked brand-new, immediately he brought it out and started typing, something strange happened. An hand was stretched through the window, this stretched hand actually brushed the girl by the window, brushed me and then snatched the phone off the man's grip. The hand passed us again and the phone was gone. The guy besides me was stuck in awe. It was too late. The thief had run off. Everyone in the bus were talking about the incident till I alighted.
That day, just right before the incident happened, I initially wanted to bring out my phone, but something held me back. I just had the urge not to try it and thank goodness I obeyed!.
After that incident.
I hardly ever brought out my phone when in commercial buses, I only did; if the bus was moving at a fast pace and if what I need to do with my phone is urgent and requires my immediate attention.
Conclusion: Holding of phones, while walking on the road isn't really bad, neither is; making use of your phones in buses bad, but for safety precautions. I decided to put a limit to it. Just sharing an experience of mine and my reason why.
Special Appreciation: Yippie! I've got a new sponsor whose articles are top-notch. Check out his page. @Talon thanks for trusting me on this.