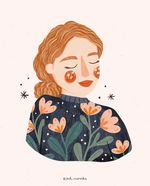 In September I have a goal to earn $20 from two platforms noise and read.cash. Even though I'm just a newbie in read cash but I'm motivated. So I set a goal that, I hope to make $20 even it's a bit impossible but nothing is impossible as long as I work hard to write. I'm happy that there are lovely people who supported me here and Rusty noticed my article.
When the month was about to end, on September 29 I checked my BCH wallet and I already have $ 19 I smiled with joy, I was close to reaching my goal. But on that day there was an unexpected happened I lost all my earnings. Yes, my $ 19 disappeared like bubbles.
Because I wasn't careful, I accidentally deleted my BCH Wallet app. This is what happened on the afternoon of September 29 my sister told me that she saw on Facebook post a legit anti-radiation eyeglass from the caption and comments she wanted to buy. The name of the Shopee store is attached to the Facebook post. She told me to download the Shoppee to my cell phone to check the item and cost of the shipping if that's a good deal then we purchased it. (Add to cart na sis) My last ordered on Shopee May pa iyun kaya denelete ko yung app.
So I download Shopee but since my phone is full storage I don't have enough space. I deleted my messenger then I download the app. The shoppe app is already installed on my phone while exploring the app. When I exit the app I noticed that something is missing. My BCH Wallet is missing. I'm so nervous that time Oh no !! and I realized my BCH Wallet app is already deleted.
Have you noticed in play store if you don't have enough space the play store automatically checked some apps to be uninstalled? Maybe that's what happened to me too I didn't notice the BCH Wallet app ay naka checked at nasa baba ay hindi ko napansin hindi ko na unchecked kaya ito ay na delete.
Sadly, the fruit of my effort was wasted because I was not careful. With that amount of money, I can buy many things for my family. I regret the money I lost every time I think about it.
♡♡♡♡♡♡♡♡♡♡♡♡♡♡♡♡♡♡♡♡♡
It's also my fault because I didn't back up my wallet and didn't add security. This is a big lesson I learned when it comes to money we should be careful. I thought the end of September would be fun but that's what happened. Despite what happened I'm thankful I joined this platform and I'm more motivated to write an article. Let's think positive better days happen and may our October be full of positive vibes, many blessings come to us, and good health.
I don't want to talk about it gusto kung maging secret na lang but every time I write an article it's always what I think of. So I make an article about it so I can express myself on what happened and forget about it. I forgive myself and I accept the reality I can't bring back the time, and I can't even get the money back. Move on and acceptance is the key!
When I told my sister that I lost my money she said "tangaa uy kasayang". Pinagalitan din ako dahil naging lutang ako that day syempre na shocked pa ako sa nagyari at naghihinayang pero wala na akong magagawa pa.Magsisikap na lang ako na this month ay maka earn ako.
Images edited from canva