I watched The Tinder Swindler
How are you dear Read.cash readers?
Last night, I watched the documentary recently released on Netflix, The Tinder Swindler. I was curious about the buzz it was causing on the networks and my husband had been telling me for a couple of days to watch it.
What I write below reveals details of the story, in case you want to watch the documentary, so you are warned of spoilers.
The documentary is about the case of an Israeli named Simhon Hayut, who used the name Simon Leviev on the dating app. In his profile, he claimed to be a billionaire heir to a diamond business emporium. The man is believed to have swindled a sum equivalent to US$10 million from several women on Tinder. The documentary was developed from a reportage published by Norwegian magazine VG in 2019. Netflix read it and bought the rights to make the film.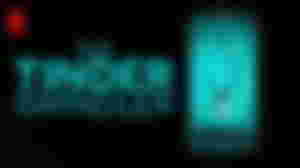 This guy cleverly chose his victims, spent money with them until he started to tell them that their safety was in danger and asked them to borrow money and their credit cards, which he used to trick another girl and so he made a kind of chain of swindles. Of course, he had a personality built around himself, an Instagram account full of pictures of himself looking rich and famous because after all, he was the prince of diamonds.
The story is told by 3 of the girls scammed by Simon Leviev. The first to appear in the documentary is Norwegian Cecilie Fjellhøy, a young woman in her 30s working in London who dreams of finding her prince charming and claims to be a Tinder user for years. She makes a match with Simon and they meet after a few online exchanges where he tells her that he is a very busy person but that he will be in a luxurious hotel in London one day. They meet in the luxurious hotel cafe. She is delighted and he tells her that he has to go to Bulgaria on his private jet and why doesn't she go with him. And she goes.
The situation is a bit absurd to me because there is another woman on the jet with a little girl, supposedly the mother of Simon's daughter. Cecile goes and sleeps with Simon and when she returns to London they keep in touch. She considers herself his girlfriend and then the back and forth begins. He is always very busy but he tells her that he loves her. He makes her see that they are a couple. At some point, he tells her that his security is in danger and he needs to use her credit cards for safety reasons and asks her for money. She gave him with no doubt because after all, Simon is the heir to the king of diamonds.
From there we begin to see how she starts to get involved in that situation. The story then mixes with the story of another girl from Stockholm who meets Simon on Tinder. And finally appears a third victim who had a relationship with Simon for 14 months, and who learns about the swindle from the reportage published in the Norwegian magazine VG which is contacted by Cecilie in the first place when she realizes that she has been swindled.
I am not going to tell the whole story, I recommend you to watch the documentary if you have the chance. But my point is that I don't know if I'm a bit cynical and that's why it's hard for me to empathize with these victims or I just don't know anything about the world of online dating. But I find it hard to believe that there are women who can be so excited with the idea of living a fairy tale and get a perfect prince charm, attractive (and Simon is not even that much in my opinion), and multimillionaire. And also firmly believe that a guy with that profile will get it in an online dating application.
I've never used one of these apps, and I've never dated anyone I met on the internet. I remember that just graduated from college my sister had a boyfriend she met on the internet, I don't remember where she met him but he was Mexican. Then by chance, she had to travel to Mexico for work and they met in person. He even came to Venezuela for a visit and he was a pretty normal guy. Also, a friend of my husband's met his wife on the internet and they were married for a few years before they divorced. But other than this, online dating is not a world I am familiar with.
But watching the documentary I remembered the article I wrote some time ago about CatFish and impersonation on the internet.
The end of the story told in the documentary has caused a lot of controversies, since Simon only faced charges for some thefts he had committed locally in Israel and the penalty was 15 months in prison, which ended in 5 months for good behavior. He could not be charged for the swindling of these women. And after all, I guess it's hard to make the charges if they voluntarily gave him the credit cards and the money.
The guy after serving his reduced sentence went back to Tinder and social media to continue swindler. Of course now with the documentary from what I read he had to close the account. Now his face has traveled the world and finally, it will be hard for him to do it again at least until he figures out to come up with something different.
And you. Have you seen the documentary? Have you had experience with online dating apps? Do you think these women were too gullible or did they act out of genuine power of love? I would like to read your thoughts about this in the comments.
That's all for today. To you, my dear readers and my fabulous sponsors, thank you very much!
All writings are my own unless otherwise stated.
Image from the Netflix site.
© CoquiCoin  
You can find me also at Noise. Cash ⊛ Hive ⊛ Torum ⊛ Twitter
Until next time! ;)
February 6, 2022