So the second part of interviewing Koush is out here. Hope you like it as well. 🤗🤗🤗🤗
P.S.: There will be a third and final part coming out soon. I have broken this long conversation into parts so that you don't strain your eyes😂😉 and it be easier for you to assimilate the knowledge bestowed upon us by Koush
Question: Decentralisation is the BUZZ WORD when it comes to blockchain and cryptocurrency. but do you think increasing scalability of BCH (from 8mb to 32mb) and other currency, would eventually increase its dependency on powerful centralized authorities who would own huge storage capacity?
Answer: No,  8mb or 32mb is literally nothing. It is a total unbacked and senseless accusation that 32mb makes it too hard to make it participate in-network or become centralized. They are acting as if everyone around the world must have a mini-computer like raspberry pie and become a node to be really decentralized. But this would mean that as if in a medieval world of gold, everyone is his own goldsmith. But it would be totally decentralized other ways if that medieval town can have 10 or 20 or say 40 trusted yet in competitive goldsmiths. There is no need for everyone to become a goldsmith.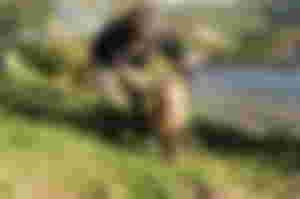 If you see today no one in Africa is running raspberry pie even though they could technically do so. There are many other different centralization factors and instances apart from this unsolicited argument. Therefore node count is not that important nor does everyone has to have his own node.
Looking at BCH nodes and how hard it would be to run it does not mean that no one in Africa could do that or in Latin America or in Asia or anywhere around the world. It just means that you simply need a personal computer, you don't need a super server to run a node and check the genuinity of the coin because you are already 99% secured by trusting one of the thousand nodes out there in the world.
Even if you don't trust anyone, you can still buy a computer with specifications dating back to Apollo 11 mission (just kidding) 😂 but you see, you literally don't need a very sophisticated, high specs. PC to run a node with 32mb.
We are going for gigabyte blocks before that we need to fix some bottlenecks. If block sizes do increase to such amount, it would mean that there is already a huge adoption and even if only 10% of the people run the nodes, -as opposed to 100% of a few BTC nodes- it would do the job. Meaning 100% of 1000 nodes is the same node count as 10% of 10.000 nodes, the job's done. Bitcoin is now redundant, whatever future developments need to be made has to be done on BCH. For the next 50 years we don't need to think about this issue, we are already making BCH efficient enough. In the coming years, people will be equipped with much more powerful and efficient computers than now, so we can definitely keep this argument at bay.
Question: Unrestricted ICO are crowding the exchanges which confuses the traders and making crypto-market excessively competitive. So 10 years down the line where do you see BCH standing in the competition?
Answer: This going into ICO and other coins is a bit hard for me because I really don't delve much into these. All I can say is, BCH is a global ledger that is bound to scale and has the intention and mindset to scale. While many others bow down to the idea that either blockchain's proof of work coins cannot scale, like BITCOIN BTC. Therefore they come up with other algorithms and governance systems which are a less decentralized and much less revolutionary mechanism to work.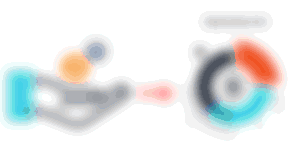 But now we are showing everyone that we can make this work on something as base and grounded and rough as proof of work coin. If only you can do it right, then you can make an old prototype last longer, be stronger and faster at the end, or almost as fast so that it is a good tradeoff. It has to be competitive enough to compete with new entrants. Like if you tune a real old-timer muscle car, they can outperform any new quirky engine cars, maybe the analogy is not the best but it simplifies and addresses that BCH can come up with any utility that you want which you see in others like Ethereum or Stella or any other smart contract platform and still be competitive enough. Moreover, it won't have scaling issues like Ethereum does. Unfortunately, we don't have many resources and people working on BCH infrastructure. But it's just a matter of time and effort to get more people to work on it.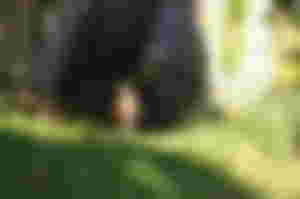 So what I see is BCH being competitive against Bitcoin BTC in the 'sound money' use case, as it can be actually used and not just being hold like an asset.
And it can compete as well with other coins, that went for smart contracts and tokens. We could potentially have the best of both worlds on a chain that can scale globally which, is also Bitcoin, the one network we learned to love over the years. So this is what I see.
Question: What keeps you motivated to continue venturing in the choppy waters of the crypto-world?
Answer: The world of the crypto industry is devolving. The people here are strange. Probably a lot of unsuccessful people with less brains and with very complicated and ivory tower ideas which serve them the most. This makes them some kind of small scale central bank which is not the idea. You know we want to leverage the power of the people over the national central banks we have. But now people come up with so many technicalities and are way too less visionary who fail to see the big picture. They perhaps view it as a new emerging central bank with a different color, this is not what we need.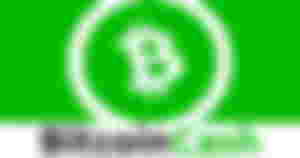 Many hardworking people either left or were outcompeted by real parasites in this industry. It is probably always easy to be a parasite in any industry, but especially in the crypto industry because it is such an infant industry and based on the permissionless nature.
Everyone can start working on it, which is a blessing and a curse at the same time, as of course people flock to it, who want to 'make quick money' without 'putting in the effort'. The industry and its players have to establish itself and grow, even though everything is trustless in a technical sense, people still should have to earn trust in a social sense.
What keeps me motivated is seeing the devolvement and seeing that I have the vision to swim across the choppy waters, fight the sharks, and reach the holy island on the other side. across many people, who are hanging themselves on others or pull them down to drown with them. The more it devolves the more I will evolve and put up myself as a leading figure of it .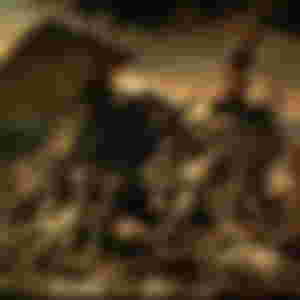 Not in a technical sense or developer sense but really as someone who says "wake the hell up, get real, tie your shoes, stop being a parasite and stop using the mission of P2P without putting efforts. If you cannot put effort, don't talk about it. And if you talk about it then have all the guts", this is what I am doing, I may not have much but I put all I got and die up that hill here if it has to be, because not much else matter to me anymore.  I want to make my parents proud by telling them "I outgrew your expectations I didn't succumb to them, I told you I had a mission and went through and I was a part of something that was world-changing".
If you haven't read the exciting first part, then I'll drop the link below. Do read it 🤗
The Silent Tipper: Interviewing Koush [Part 1]:- https://read.cash/@Broker/the-silent-tipper-interviewing-koush-part-1-3a981748
             The third and final part would be out soon. Hope you like it.