At times when you may have written a really great article, and you are waiting for up-votes, likes, comments. But you receive none. You begin to feel disenchanted, but suddenly you see an up-vote notification. It's none other than @Koush.
Today our guest is whom I like to call The Silent Tipper, who up-votes and tips all those articles which are really worthy of it. He maintains a low profile, away from the pomp and shows, silently trying to bring about a change. Founder @BCH🐆Ghana and Founder, Head of Growth @BCH🔥Ignite, Kousha Rismansanj a.k.a @Koush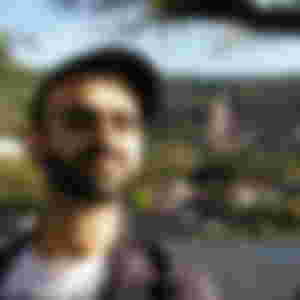 He has set out on a mission to make BCH adoption acceptable, simple, easy to understand, and to empower people breaking down the shackles of custodian enterprises.
P.S: I'll be bringing out the interview in two parts, It has been a long interview. I would really like to extend my gratitude to @Koush who took out time from his busy schedule to have a friendly chat. We have got a lot to learn from him.
Here it goes:-
Question: Can you tell us something about yourself?
Answer: My name is Kousha Rismansanj, I was born in Iran but grew up in Germany, in a beautiful old city called Heidelberg.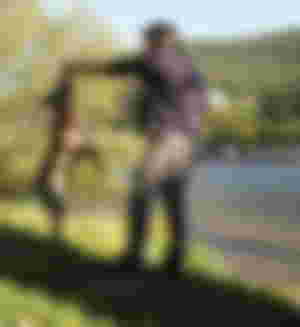 I'm 35 years old and I used to work freelance in graphics and media, but despite loving the creative work, I never liked the job itself.
I also worked in day jobs to earn enough money to come by.
What makes me out the most -and I'm not ashamed to tell- is my radical political leaning. 9/11 and wars in the Middle East made me realize how bad the situation of citizens and the in fact human civilization is.
It took me until then, but I understood that we are being lied to on a daily basis and in a grand scheme. Governments and its pundit media as well as calcified corporate institutions have nested themselves in big machinery of fake news, fear-mongering, and the disregard of individual liberties. It was a presidential candidate in 2012 in the US, called Ron Paul, that stood out to me as the only person on stage that made perfect sense and spoke from principle. He was the only person who was against the wars and brought solutions and explanations to the table of various issues, that I heard for the first time in my life in this way. However it made perfect sense and even though I had to learn about it over the next years to really understand it, I was immediately convinced, that his libertarian political radical view was the only viable way forward to drive back the war machine and ensure human prosperity and liberty.
I learned about economics and libertarian philosophy. I quickly became an anarchist -many people might be afraid of that word or idea- but it only means I am a free person and I value human rights.
Question: How was your initial experience with Cryptocurrency awareness programs?
Answer: I remember going around telling people to use Bitcoin, buy and hold it, and other things. I remember telling a startup that has voluntary ambassadors to pay them out in Bitcoin instead of their point system. No one cared at that point and I myself was not versed enough to fully explain why or how they should do it. If I would have been, that startup would not have been gone bankrupt. But that's what happens if you don't listen to me. Even if I can't explain myself well. But I was so afraid of the technical implications, that I also did not listen to myself. Otherwise, I would not be so relatively poor right now.
Question: Project BCH ghana has generated considerable enthusiasm amongst the youths of ghana. How do you see it and what are the potential causes of success??
Answer: I don't think this is true. BCH House Ghana has one big fan, Eric, also known as cryptoboyGh [Twitter] ( @Cryptoboy ). He was also not onboarded by BCH Ghana but read.cash. I have taken him under my wings though and want to cooperate with him to make him the coolest BCH content creator for the youth in Ghana. I motivate him and give him creative direction and tips but BCH House Ghana is still more of an idea than it is a tangible one, sadly. Due to lockdown even hitting Ghana, our main activity like meetups our even local exchange were prohibited. But also lack of resources and funds limits us in our business models.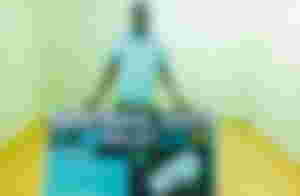 With my overarching project, BCH 🔥 IGNITE we are working on bundling our projects into finalized shippable products to be able to pitch them to people who want to see BCH adoption happen in Africa. People have to understand, I am literally the only person outside of Africa, that even addresses the African markets, let alone youth. And for that, I need the help of everyone. That includes capital to be able to facilitate small value transactions or mobile top-ups.
If we can't get funding, I'd be also happy to have a BCH holder invest some of his capital in our business models and earn profit by providing liquidity for us so we can provide our services without interruption.
BCH has the best mixture of requirements to be viable as the optimal cryptocurrency. In fact, it's almost a perfect fit for usages in Africa from remittances, top-ups, online stores to charity. All while being a totally decentralized, permissionless tool based on proof of work.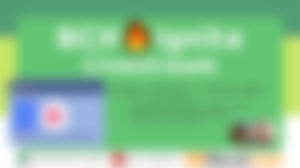 BCH is very unique in that and despite this high perk, it is still scalable and a utility beast while being accepted globally second to Bitcoin due to, it being a fork of Bitcoin and not some new, obscure coin. Without the help of the community, I won't be able to bring BCH to the people in Ghana, let alone Africa, despite it being such a good solution for the continent. Maybe people think this will come by itself, but I just think that means waiting for someone else to do, what I am doing. I already started way too late, there is no time to wait any longer.
Question: Developed nations have already made significant stride on the adoption of this revolutionary blockchain and cryptocurrency technology. How do you see this technology evolving in developing nations?
Answer: We have a mission, right? We want to give people financial freedom and permissionless money. This is great and all, yet we have to remember that this is not about what WE want. It was always about what our potential user base wants. The second we ask people to jump through hoops to get the convenience and utility they need, we lost most if not all of them.
I see this technology devolving as opposed to evolving. It will devolve into nothing radical, nothing impactful anymore, as most cryptocurrencies IMHO (in my humble opinion) are either insufficiently decentralized (DASH), useless (LTC) small, or otherwise unfit and with only specialized network effects.
People right now use BTC as if it was BCH, because their payment networks are limited and fees are even worse, at least when the BTC network is not clogged (as it happened in 2017 and surely bound to happen again). If Bitcoin fails, we might have a chance that BCH will be there to keep people from stopping to try out crypto altogether. But that is already very optimistic, as I fear that it is likely to fail altogether. Or devolve into highly specialized and only for the rich and tech-savvy, I would say it is already starting to become like that. I had enough discussions with African based developers, who try to convince me I am a scammer and that LN (lightning network , you can read more here https://read.cash/@Telesfor/why-will-lightning-network-fail-b1d9a2a3 @Telesfor ) will be the future. This is insanity. And it is happening right now in Africa. As always the competition never sleeps, and even if it is often fat, ugly slow, and useless it seems to come out to be in front of us every single time.
The power of crypto was meant to enable anyone anywhere to use it without permission, no hassle, and nothing more than being able to use a mobile app. And most projects in some form or the other have surrendered to the idea, that regulation, licensing, KYC equals convenience and security. This is a cheap way out.
We can achieve convenience in BCH without compromising security or permissionless feature. As always, we just have to put in the effort. I see a future where something as convenient and yet secure as be.cash offline credit cards, maybe even with BCH support in Africa will reach mass adoption because it is the first mover, goes where others don't care (They rather create custodial credit cards to top up on banking infrastructure, instead of creating new independent infrastructure, where there is none.) and leapfrog entire communities and countries to continents into a convenient p2p permissionless reliable, viable and awesome payments and savings tool for the people, who would benefit the most from it.
For that, again, we need a lot of focused effort towards reaching that goal. Be. Cash cards won't advertise themselves in Ghana or Gambia for that matter. Which is one of my milestones of adoption I want to achieve.
Question: Be it IMF or World Bank, all have unanimously confirmed that the post covid world would see the worst ever economic fallout. Do you see covid 19 as an opportunity or an opportunity lost for cryptocurrencies? (Given the fact that Bitcoin was a result of economic Fallout as well)
Answer: I hate to call devastating events like that an opportunity, but it is true. I once heard of a Russian proverb that goes something like this: "Wherever a door closes, somewhere else a window opens". It is the nature of things.
It is logical: Having more options is better than having no options, always. It is in fact a very core insight of the world. You can design Artificial Intelligence around that concept and it will automatically strive to achieve a goal designed on the core metric of going the route, that leaves him with the most options at hand as a result.
So yes, it is an opportunity, because the clampdown on human liberties over holding the global economy literally hostage - by the way, again government and media pundits working together, incentivized by the system set up centuries ago - is a powerful driving force for cryptocurrency projects, that really brings forth a real solution that frees the people from their limited options.
But I personally don't like the fact, that we have to sink so deep and have to work so radically against the stream and literally watch people starve in front of our eyes until we can convince them, or even ourselves, to really go for the 'financial revolution' we are talking about.
We could all use BCH and have more options at hand than before and that would be smarter, than waiting until the water we are sitting in gets so hot, that we have only one try to jump out and literally die and get boiled alive if we fail.
Question: How do you see the high penetration of a multi-coin wallet affecting BCH?
Answer: "If you don't target Millennial Pragmatists, your business is toast." I just read that and I agree 100%.
I see youth in Ghana, friends of Eric, use multi-coin wallets or other custodial apps, that give them the convenience to immediately cash out their BCH. Buggy, custodial, obscure apps like 'moolre', because this is the only place they know how to off-ramp into mobile money. The fact, that we could easily create a streamlined p2p version of this without even creating new tech, but not having it, is something that bugs me. Anyone could hire a team of 5 people and create the most convenient, yet secure and non-custodial p2p mobile money exchange. Of course, this is what I am trying to do. But I cannot hire anyone. I only have a few friends and partners, who all struggle to make ends meet. If they could concentrate on that work and really be appreciated for trying to bring P2P Cash to the world, as we always put it, while not at all focusing on it, then you would see BCH naturally taking over. Everyone would use BCH because it is convenient and gives them utility. Any custodial KYC app will be worse for them.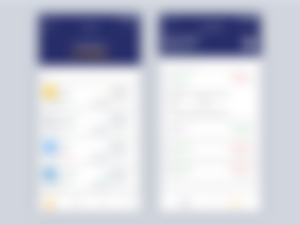 Question by @Koush : Ask yourself, why you don't know Zapit?
Me answering: perhaps due to extremely low exposure to such technology in our country. hardly anyone knows about cryptocurrency and kinds of stuff
@Koush answering: It is the killer payment app for India and works great even in its small beta status. You even have different market makers, always ready to buy or sell your BCH off from you.
The fact, that you used a custodial multicoin wallet instead and not even have heard about Zapit, which is on BCH, a coin with a much bigger network effect than your custodial wallet, should be a huge red flag for us, that we have to work on awareness in the developing world. It is our main audience. I frankly think this is ridiculous. There should be at least 10 teams in India and Ghana and Uganda and Nigeria and whatever. All working on some different creative campaign.
This marks the end of the FIRST part of the interview. Soon I'll update the SECOND part
Twitter: @Koush

Telegram: @KoushBCH