Two Years and Eight Months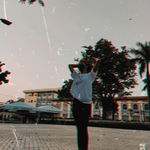 Sat, March 26 🦋 March 27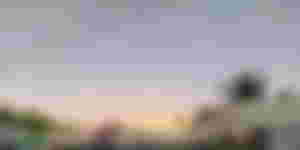 Hello, lovelies! Good morning! How's your day going? I hope that you all are having a great time wherever you are right now. Always remember that God bless you with an amazing day, make the most out of it!
I took my two days off so well. I don't know if I can still call it an awesome weekend if I have not published any blogs two days straight, lol! I always tell myself to write and cover up the days I missed but nah, I become too lazy again. But I may not publish anything during those time, I still made sure to visit read.cash to read your post and reply to comments. I just can't go in a day without checking on you guys.
For today's blog, I will share with you one of the happiest Saturday nights in my life. I believe some of you here already know what's this all about since I mentioned it in my previous posts because of too much excitement.
Too much excitement to see my college besties after Two Years and Eight Months of being away from each other. All of us become busier than ever! We all are busy with our work. We all are here in Cebu City but we never crossed paths.
I can't count my fingers on how many plans have been canceled before we finally get to see each other again. Thank goodness, God made a way for us to meet again and have dinner together. Yey!
J A C K - G 's S A M G Y !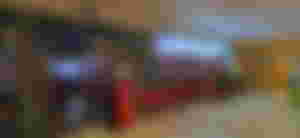 JACK-G, that's what our group name is. I made it myself and came up with that using our initials. (Jheah, Aquarious, Charlene, Kimberly and Glyness)
We all agreed to meet and have our dinner in Ayala Malls at Samgyupsalamat restaurant. Aquarious and I arrived first and waited for the rest while taking photos since we both are fond of taking selfies, lol!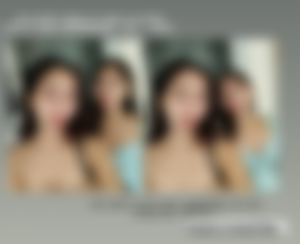 Here's a photo of us that I posted on my "Myday". Minutes later, Kimberly and Glyness arrived. We hugged each other and we all are surprised to see a lot of changes. They said I gained weight but was still as noisy as I was before, lol! We then again take photos and laughed nonstop! Haha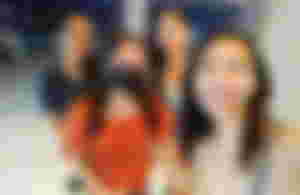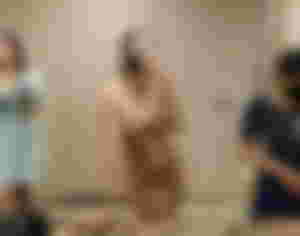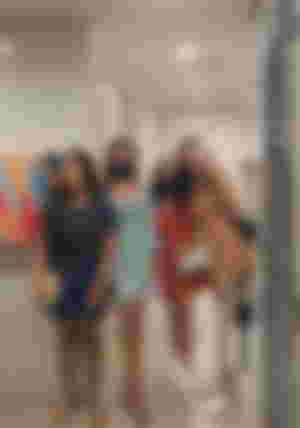 We then went to the restroom and took a snap again HAHAHAHAHA! Walang pinapalampas na lugar ee! Glyness, where are you looking at? Face the mirror up! Haha. We took our exit and waited for Charlene.
We then messaged Charlene if where she's at already and she said she arrived and asked us if we can pick her up. Aquarious offered to go and get her downstairs and we ordered instead while waiting for them so that once they arrived, the food is ready.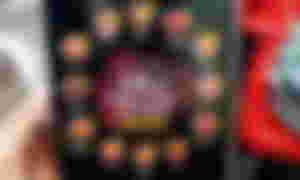 Hala ang mahal! Haha! We thought it was only 499 for Unli Samgyupsal but the price increased to 549 PHP. I asked them if it was okay to pay this amount and they proudly said, yes naman, why not? Wow! Rich kayo? We then all laughed so hard together as if there is no one around. Who would have thought that we can afford this? This made me realize how blessed we all are to come this far.
After thirty minutes of waiting the two arrived and guess what... HAHAHAHAHA jusmeyo ibang Ayala Malls napuntahan ni Charlene! No wonder why it took them less than an hour. Hay naku!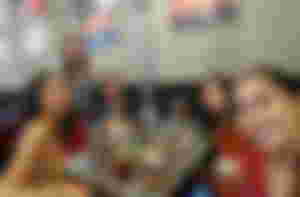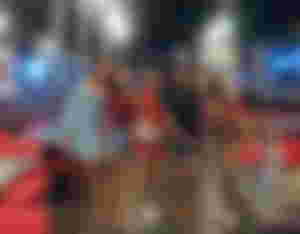 We talked and laughed a lot while eating and we don't care anymore because we are the ones left in the restaurant. The rest of the diners already left and we stayed until the closing time. We also asked one of the kind servers to take a photo of us and we all are so happy with the results.
After we eat, we all decided to go to Sugbo Mercado and buy ice cream. Aquarious' boyfriend is waiting outside so we asked him to come us and have ice cream too! Sana all may jowa! Hahahaha.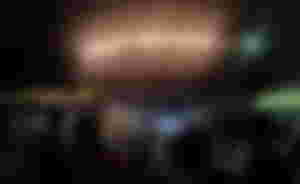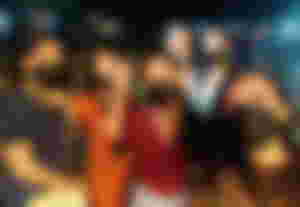 Aquarius boyfriend's name is Alex and he is also a best friend of her ultimate crush before. Lol! Their love story is so amazing and unexpected!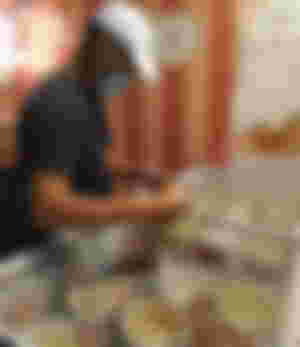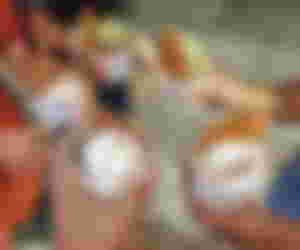 Cheers! All of them ordered three scoops of ice cream and I ordered two only - dark and cream cheese flavors. I loved it!
After we bought ice cream, we gathered in the nearest park and sit on the grass. There we chill and talk about our life. We asked each other how we are so far and how's life and work going. We also reminisce about our crazy doings from the past especially their love life before and how they cried over the wrong people lol!
I had so much fun last Saturday night. I will never forget that amazing night of my life. We promised to see each other again. We are planning to go to Bantayan Island next time and spend our rest days there overnight.
---
That's all for today, my awesome read friends. Thank you so much for visiting my post. I appreciate it so much! Thank you for listening to all my life experiences, all my dramas, rants, and all. You are the best!
Shout out to my dear sponsor @Amy05 for the sponsorship renewal. Thank you for your nonstop support. God bless you more and more!
God bless us all! Will visit you shortly, lovelies!
I'll be back!
Saranghaeeee! 💗