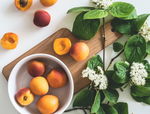 Good day to you all, friends!
I have so much stuff piled up, I could do nothing for a week, showing the accumulated stuff. The weekend, in all its idleness, did not give me time to show you everything. So, let's make up for lost time.
I'll start with an interesting appetizer, which my culinary genius, inflamed by a draught, came up with on Tuesday.
Very original taste. The sweetness, the spiciness, the freshness, the cottage cheese saltiness, the olive oil, the nuts - it was something with something. My husband and I got high and I was smiling and saying "wow, that's a cool combination." You might not like it though, especially considering the fussiness of the recipe.
Let's start with the cheese. If you can buy paneer, be my guest. In fact, this culinary experiment came out like a squirrel from a broken egg, precisely out of interest in cheese.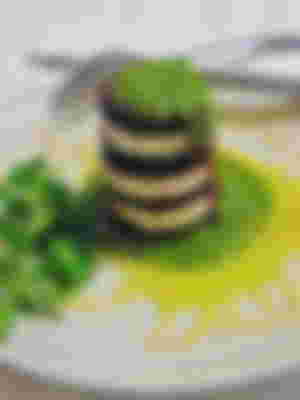 In the meantime, I'll tell you how I made this most ancient of known cheeses:
2 liters of whole pasteurized milk (this is the one whose composition is described as whole milk)
40 ml white wine vinegar
1/3 tsp. salt
2 tsp. finely chopped dill (if the purpose of the cheese - unsweetened dishes).
The cooking process itself is very simple: pour the milk into a saucepan and over very low heat, stirring, heat almost to a boil, degrees to 85°-90°.As will go over the surface of the steam, indicating that soon the milk will boil and start boiling - that's it is.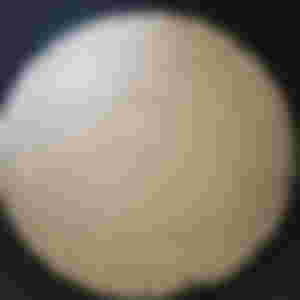 Three parts, stirring with a wooden spatula, pour the vinegar. At this point the whey will begin to separate and curd flakes will rise to the surface. Once the whey is completely separated - pour the curd mass in a colander with holes, lined with 3-4 layers of gauze. Allow the whey to drain for 2-3 hours.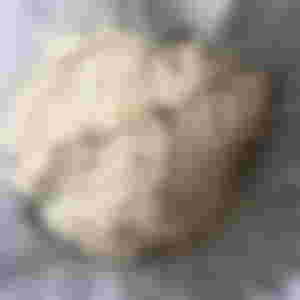 Put the cottage cheese in a bowl, add salt and spices, herbs, spices (to taste) and mix thoroughly.
The curd mass is very tender, it is still full of whey, so you need to return the cheese dough to the gauze, fold it and put it under the gauze. I, without any wisecracking, put a 4 kilogram hefty weight on top and left it overnight. The cheese came out close to brynza in consistency. But not brynza. I liked it very much, although I put almost a full teaspoon of salt and, as a result, over-salted it. That's what my mom told me. Truth is, she doesn't even salt soups, for me they are bland, and I really love and respect salt.
After 12 hours, when I unwrapped the gauze, I saw such a cheese.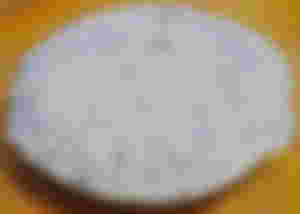 The weight from two liters of milk came out to about 250 grams. Which is quite commensurate, given the prices of bryndza-like cheeses. The whole zimmes of this experiment is that I made this cheese myself, having only milk and vinegar, which, by the way, can be anything - apple, rice, or essence, dilute it to 5% and pour it in.
Okay, let's move on. What we have here is beets. That's easy. Wash the beets, wrap them in a couple sheets of foil, add a sprig of fresh rosemary if you want. Bake them in the oven for an hour and a half. The temperature is 150 degrees.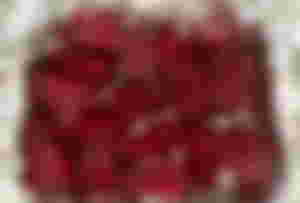 Pesto Sauce. However, from the pesto here is only the cooking technique - fold and chop. Leaves and stems of fresh parsley.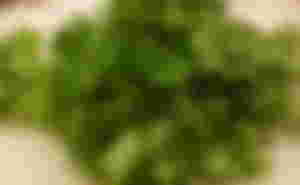 Handful of peeled hazelnuts, garlic clove, pinch of salt, pinch of black pepper, 2 tbsp. olive oil, 1 tsp. balsamic vinegar, 1 tsp. lemon juice, a few strips of lemon zest. Put together in a bowl and grind with a blender. You can grind in a mortar until smooth.
Assembly
Cut the beet into slices, with a thin-walled cylinder cut equal circles from the plates. Do the same with the paneer. Arrange in layers on a plate, making a pillow of pesto in the center. Beets, then cheese, grease with 1/2 tsp. pesto, then beets again, cheese, sauce and so on. Pour sauce on top, garnish with lemon zest and fresh parsley. You can add some freshly ground black pepper on top to taste.
Very tasty. It's unlike anything else, meaning it managed to taste a whole new flavor. The beets give a delicate sweetness, the cheese is salty and gives the curd crumbly velvety, the sauce is fresh, a slight sourness and a frenzy of flavor. All together it's a symphony!
Too bad it was in the evening and the picture didn't turn out so well...But I'll show you what I've got.
I don't know if anyone will read it, not that it matters, but I will write here exclusively on culinary topics.
I would like to thank my sponsors for their faith in me and their support. Thanks to you, many people have learned about me and my content and become my friends. Thank you!
I was so happy when I saw the sponsorship notices from you, it means a lot to me and I am grateful for it)
I want to know your opinion.
If you are interested in my content,then I invite you to read my other articles:
https://read.cash/@Belozoriana/chicken-on-the-can-80dc599a
https://read.cash/@Belozoriana/tears-of-an-angel-6c1173b3
https://read.cash/@Belozoriana/birds-milk-3271a840
https://read.cash/@Belozoriana/winter-salad-or-olivier-f347a5e6
https://read.cash/@Belozoriana/peaches-cb90e2fa