Love for money or concubine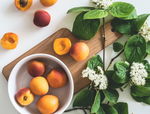 Good day to all and good mood my dear readers read.cash.
Today is my next article on a free theme. 
This is a reflection on life, different situations and the like.
In comments to my articles you can ask questions, as well as give your opinion on the subject of this article.
I didn't want to touch on this slippery subject in every way. topic, but nevertheless, we couldn't discuss it with you. we can't not discuss it with you. Yes, today we're going to talk about concubines, the current generation of young girls who are waiting for "their darlings (literally) at home in warm in their warm beds.
All women are looking for their happiness, but some prefer to go ahead and immediately declare the terms on which they are ready to make a man happy with their love. The search for "fathers" and "sponsors" is carried out actively, assertively and sometimes too openly. And what are these madams guided by?
Even the family is not an obstacle for these girls, they are only interested in material support", so they call it!!!!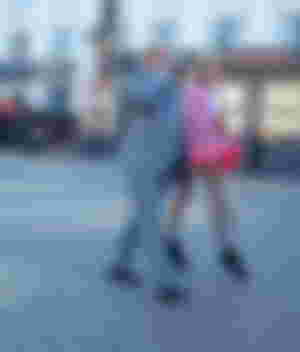 I feel sorry for the girls, girls, women who are building relationships. When they see a man, they evaluate him. How promising he is, what he can give.
It seems to me that their logic is understandable - to get a warm place, not to deny themselves anything, getting help.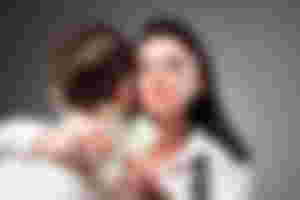 Here's one girl's story:
At 17, Alyona grew up to be a tall, slender girl with big breasts-a combination that men especially like. Alyona knew her trumps, and she did not wear a bra on purpose, allowing her wealth to sway as she walked, attracting glances. Men were craning their necks...
This story of conniving women who take advantage of men is exactly the case today. At least, it is clear that the prerequisites for someone to use Alena were.
The girl picked a guy seven years older than her, not particularly rich, mumbling, but capable of pleasing her with gifts for the sake of great love. Although, of course, she wanted more.
One day at a birthday party she met a man in his forties. The minus of it was his age, a noticeable potbelly and the beginning of baldness, and the plus side - a tight purse. Alyona appreciated the pros and moved in with him. The man had his own business, an apartment, a car, and extensive connections, so the girl did not bother. In an outburst of gratitude after another night, the "daddy" offered her to go to school, but she refused. At the same time, her mother's one-bedroom apartment was renovated quite nicely for those days.
The girl lived with her "daddy" for about a year. When people asked her what it was like to live with a man so much older than she was, she only said that her beloved treated her like a daughter - he took care of her and pampered her. Apparently, for the time being, Alena was fine with everything.
But one day her mother received a visit from the gas company, a handsome guy. Mom found out that he was single in his early thirties, and offered to introduce her daughter (who lives with her lover). By the way, the case was framed in such a way as if the girl lived at her dad's place. A juicy detail was that the sponsor of the former hostess let her go without any problems, and even gave her a wedding fridge - "from daddy.
Nothing foreboded discord in the newly baked family. But after three years her husband and relatives started to hint unequivocally - why don't you go to work, Alyona...
On what Alyona, without thinking twice, at another birthday party in a cafe gets acquainted with another daddy - again, many years older and with a stiff purse. And he left her husband, leaving her son to his mother. Now her son is about sixteen years old. Alyona continues her march through life in high heels, easily finding another sponsor.
How do you react to it? Condemn? Jealous? But the fact remains - while her life - a colorful feast, a constant kaleidoscope of events, in which there is no place for routine and fatigue.
Will this holiday is eternal - still not clear. After all, age sooner or later will move Alena into the category of mature ladies without labor skills.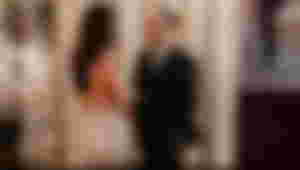 Naive. They think it's happiness.
I need a gym membership. Not to a regular gym, but to an elite club. I want to get my boobs done, have a car, live in a big apartment with a view of the whole city.
Isn't that happiness?
Mom and dad did not lack looks, but there is no limit to the beautiful! We need to go to the salon, to make the lips, correct bite, to reduce the nose. Save youth and increase that was released by nature.
And the girl imagines how she will bite an already established old man or a promising son of rich parents. She marries him and immediately sends him to a spa - rest, honey, relax, while I run out and buy you a karat in your ears.
I get a car for the New Year and an apartment for my birthday. And the girl is still lying on the massage table, preserving and enhancing her beauty.
If she's not stupid, she won't cheat. And that's another thing, to risk your money for the sake of questionable pleasure.
And, let's be honest, a concubine is frigid, because she's the only one who gets turned on.
Not a life, but a paradise behind someone else's back and at someone else's expense.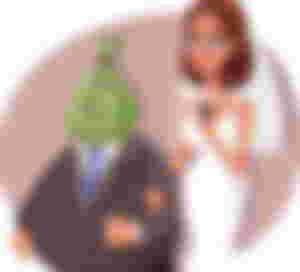 All the women at first are quite young and beautiful. They take care of themselves; thanks to their husbands, they have had or have the means to do so. Work is not a forced measure for them, but a pastime. They do what they want to do.
But what's wrong with them, why do they look so un-aged?
Don't they get enough sleep? Are they standing the night shift in the factory? Are some of the latest advances in beauty inaccessible to them?
Everything is available, everything is there, but not the beauty of the past.
It's not a car or a spa that makes you happy, it's love.
Without it we stunt, but with it we flourish, without it there is no life, let alone beauty.
Be afraid of your desires, bunnies. Believe me, you don't need a man with a wallet to be happy, but love!!!!
By the way, how do you feel about concubines? If you condemn them, why?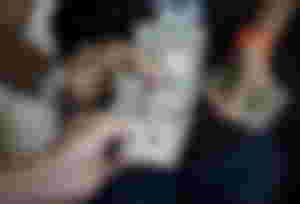 I thank God for his help in writing this article, and you, dear readers, praise him if your reading has been helpful to you.
I want to know your opinion.
If you are interested in my content,then I invite you to read my other articles:
https://read.cash/@Belozoriana/onion-and-garlic-jam-f71c50ef
https://read.cash/@Belozoriana/forest-glade-themed-cake-b6adf80b
https://read.cash/@Belozoriana/we-eat-to-live-not-live-to-eat-5fc88f83
https://read.cash/@Belozoriana/choice-or-a-reaction
https://read.cash/@Belozoriana/gravlax-or-they-are-not-rolls-fb460b64
Thank my sponsoring friends!
My sponsoring friends, thank you!!!
No matter how strong we are, support increases our strength! It's like a breath of fresh air when difficulties pile up and don't let us breathe! Thank you for your support. I will always remember and thank you.