A successful manis the work of a woman.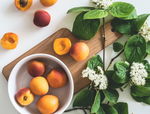 22.01.2022.
Behind the back of a successful man is always a woman who accepts him, understands him and loves him.
A wise woman chooses a worthy man. And since she chooses, her primary task is to respect her own choice. By being behind her husband in every way, she strengthens his rear, covers his back with her pure feeling, gives him spiritual energy. He goes, and everything in life works out for him, everything that is needed attracts itself to him. A man, letting this energy pass through him, gives it to the world and receives material things in return.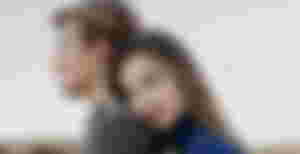 There is no such thing as a lone wolf, successful in business. Behind a wealthy man there is always a woman who believes in him. This can be a wife, girlfriend, mother, sister, aunt, grandmother - it doesn't matter. She doesn't necessarily sleep with him, but she certainly invests in him, inspires him, "encourages" him, cares for him, believes in him. Everything that is stable financially - through the man always creates a woman, her faith in him.
There is another category of outwardly successful men. These are those representatives of the strong sex who often change wives or mistresses. The woman senses how the man treats her and what role he takes her into his life, so the tap of the energy he needs is cut off, he stops giving love. He changes the woman, and the situation repeats itself. When a man is completely full of sex, he begins to feel a huge emptiness inside - "if you howl like a wolf". Sex without love strongly depletes energy, so a man feels the internal dissatisfaction, although outwardly it can go great.
There are also alphonse. These are men who are afraid to "go for the feat" and take responsibility for the woman and the family. They choose, as a rule, successful representatives of the weaker sex and flit from one woman to another all their lives.
In a prosperous couple, a man and a woman complement each other energetically, there is a mutual exchange. She gives him the most valuable thing she has - love, blessing and chastity, and he gives her security, emotional closeness, gratitude and material security.
A man at the beginning of a relationship always presents himself, so an important task for a woman is to hear him, see his hidden potential and understand if he is her man. And if she chooses, then believe in her choice, to trust the man the measure of responsibility for himself.
When a woman hears a man's position and decided that she can change, change or re-educate him - it is obviously a failure. She meets with strong resistance, and he either leaves (another woman, work, alcohol, drugs, the virtual world) or breaks down.
If a woman takes the male position in a relationship and the man accepts it, over time he "breaks down" and becomes a jackass, and she is bound to be an evil fury in such a couple. The other extreme is when a woman dissolves in a man, she "deflects" and becomes a gray mouse, and he takes the role of a tyrant.
Entering the relationship with deception of herself and her partner, unwillingness to hear and understand each other leads to the collapse of the relationship.
The choice is ours.
My sponsoring friends, thank you!
No matter how strong we are, support increases our strength! It's like a breath of fresh air when difficulties pile up and don't let us breathe! Thank you for your support. I will always remember and thank you.
I thank God for his help in writing this article, and you, dear readers, praise him if your reading has been helpful to you.
I want to know your opinion.
If you are interested in my content,then I invite you to read my other articles:
https://read.cash/@Belozoriana/onion-and-garlic-jam-f71c50ef
https://read.cash/@Belozoriana/forest-glade-themed-cake-b6adf80b
https://read.cash/@Belozoriana/we-eat-to-live-not-live-to-eat-5fc88f83
https://read.cash/@Belozoriana/choice-or-a-reaction
https://read.cash/@Belozoriana/gravlax-or-they-are-not-rolls-fb460b64