Blog #69
November 16, 2021
Rain is important especially to the plants.

That's also what farmers prayed so that their crops will be watered.

It's also what other people want when they experience consecutive sunny days.
But sometimes there's a negative side of it when the rain continues to shower for how many hours. Every time it rains for 3 hours or more than that, the water will flow inside our house and this is always been my struggle during those times.
In the year 2018- 2020, we haven't experienced that situation where the water will enter our house because the surroundings are still nice, there are many bushes and lots of trees. But as 2021 came, many changes happened.
When they started to plan about putting a shortcut road in our area, that's the clearing began. Other bushes and trees are cleared so there will be a wide area for the road. But this wasn't affecting us that much because it is still sunny days when they start. In fact, we can still plant many vegetables in our garden at that time.
(The road is 20 meters away from the back of our house.)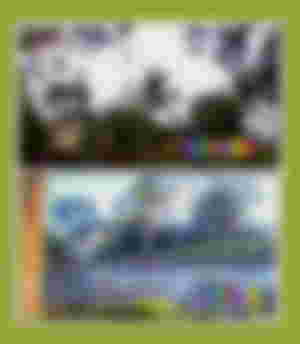 This is in the front of our house (left part). Right now that coconut tree and mango tree were not there anymore. They cut it because that's where they put the construction materials such as sands and gravels, construction equipment like a front loader, road roller, dump truck, etc.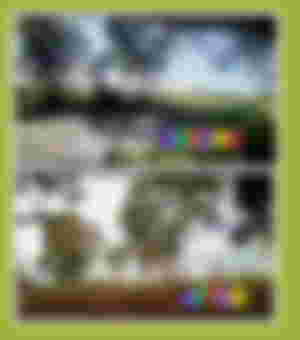 This is the right part. Now there are small houses built in here for the construction workers. Like us, they also experienced being flooded when it rains hard.
---
Yesterday afternoon at around 3:00 pm, the rain suddenly poured down. It lasts for how many hours so we expected that the water will enter our kitchen area. At around 5 pm that's time that water began to rise at the back of our house.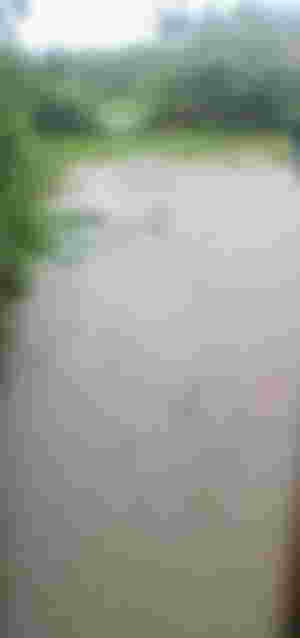 This is the situation at the back of our house after how many hours of rain. I can't see the lemongrass that is planted in this area.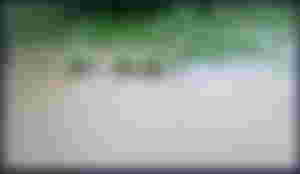 This is beside the house. In this situation, the water will start flowing inside the house.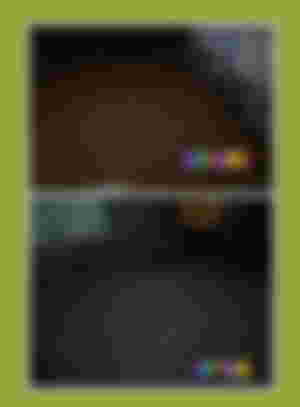 This is the water that flowed in our kitchen area. No worries because all things are now safe, my only problem is to clean that muddy water. It's tiring because it takes me an hour before I could finish it. From getting out that muddy water, then next is washed the floor with clean water and sweep it. Then, I had to get some rugs to dry the floor faster. How tiring it is but, even so, I still look on the positive side of it. I told myself that it is one way to let our floor be cleaned once in a while.
Right now I am still feeling the pain in my whole body. I don't do much work because whenever I tried to move, it hurts a lot. Hopefully, in the next hours, I will feel better already.
So that's my struggle during rainy days. Thanks for reading!
---
These are my super fabulous sponsors, try checking their articles and surely you will learn from them.
To my upvoters, commenters, likers, and readers. Thank you so much for your time. I highly appreciate it.
Happy Tuesday!
God bless and keep safe to all!
---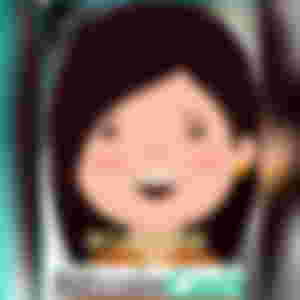 Before leaving please hit the like button. Thank you so much!😊