Living Back To My School Days: Never Have I Ever
Blog #198
March 26, 2022
Lately, I encountered so many articles about this Never Have I Ever School Edition which was started by @kingofreview. Reading other school days' memories was fun, especially on those days when they tried skipping their classes. I could relate to that experience because I tried skipping class once. The reason for it was I get bored since our teacher just let us copy some notes on the blackboard for how many hours. For me, listening to a discussion of a teacher was way better than copying notes that would take many hours.
After reading @HermaniGinger's article earlier about her version of this prompt, I decided to opt for this prompt too since I couldn't think of a better topic to write about.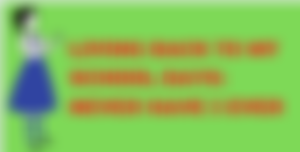 Taken Part In A School Play
I have tried when I was in my second year of high school. It was by group and the time that our teacher had given us to practice was supposed to be 5 days but after a day of letting us know about it, she let us perform without proper practice. The reason was that when she entered the room, we were unorganized. The group that she called to perform first was our group. We were nervous because we don't know what to do and our lines weren't memorized yet but we didn't have a choice but to perform or else we would have a failing grade on her subject.

We were given 2 minutes to talk to our group on what to do and what our leader said that time was to just go with the flow, whatever the result would be, we would accept it. Though we haven't had any proper practice, we were happy when our played had ended because our teacher praised us. She commented that even if she didn't give us a long time to practice but it seems that we were prepared because there was no dead air that happened and the story went smoothly.
Won in Sports
I had never been because I am not into sports. I didn't have talent in any sports since I was in elementary and high school so I just focus on my Academics most of the time.
Sent A Love Note
We were all girls during my high school years but there were some of my batchmates that are lesbians.

One time, there was this classmate of my dorm mate who borrowed my notebook. When my notebook was returned, I saw a small card with a message on it saying that she had a crush on me for a long time already but she was just too shy to tell it to me. At first, I just ignored her but because I receive a note every day from her, little by little I learned to send a response love note to her through my dormmate who happened to be her classmate too.
Enjoyed Studying
Studying my notes was never been an enjoyment to me. I was a lazy student back then and during our exams, I just relied on the things that I remembered in our teacher's discussion. But even if I'm too lazy to study, I'm happy that I never had a failing grade.
Been in the bottom three of my class
In elementary, I had never been because I had always been on the top. Since my grandma expected so much from me and I'm afraid to fail her so I always tried my best to do good.

While in my high school days, I have never been too because even if I was a lazy student when it comes to studying my notes, I made sure to always be attentive to my teacher's discussions so that during Fridays (quiz time), I could answer most of the questions. I may not get a perfect score but at least I have got a passing score.
My School days were full of good memories. I may not have experienced what others had experienced before but I'm glad that I was able to build memorable memories with my classmates and teachers.
Before ending this blog, let me thank @kingofreview for initiating this have I ever school edition. This saved my day.
Thank you so much to my dear sponsors who stays with me up to this moment. Thanks for your support and trust. I prayed and hope that God will bless you more.
Special thanks to @MoonTrader for renewing the sponsorship. Thanks a lot, MJay. God bless you always.
To those who take time to read my articles, leave an upvote, comments, and likes on my published articles, a million thanks to all of you.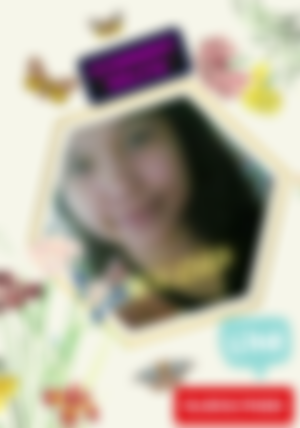 This is me, 🧕BCH_LOVER 🧕once again. Thank you for your time today.
God bless and Keep safe you all!
Before leaving, please hit the 👍button. Thank you so much!