I Miss Those Times
Blog #380
October 10, 2022
When I first joined here in read.cash, one thing that I wanted to do aside from publishing articles and engaging with other users is to do sponsorships to others. In this way, I can show support to other users here to continue their journey especially those newbies who sometimes thought of giving up.
This morning, as I was scrolling through some articles, I happened to see @Unity's article about him sponsoring those great writers in this platform. I was inspired to see that currently his sponsoring more than 20 users and after reading his article, I checked my list of those users whom I had sponsored before. Some aren't active anymore and some are still here doing great day by day so I decided to continue supporting them because I miss doing it. After seeing that I have more active sponsorship again, it made me happy and satisfied. I remembered the feeling of doing like this. The feeling of satisfaction and happiness is felt once again.
Another thing that I miss is having conversations with those other momshies like @yhanne and @Khing14. They were so active here before when I first started my read.cash journey and two of them had supported my journey always. I miss them being here and I miss having conversations with them. I guess there too busy with their personal life nowadays and I'm hoping and praying that they are in good health always.
Lastly, I miss the time when I was always excited to open my account here and see if the generous green baby is present in my articles. Those times when he actively showered love on our published articles is one thing that made me super inspired to be active here always but I know things will never be the same again as what it is used to be especially now that the current situation in the market aren't doing well yet but nevertheless, even if he only appeared in my notification once or twice a day, I'm still grateful for his presence. I'm also thankful to @Coolmidwestguy for always supporting everyone here. He's like Rusty, showering love to everyone. Thank you so much sir. A big salute to you!
Thank you dear sponsors for staying in my block. And special thanks to sissy @LykeLyca for adding in my block. God bless you.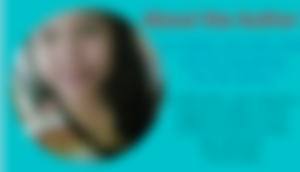 Here are my referral links;
[ Main ] [ Torum ] [ noise.cash ]
[ Hive ] [ Core Mining ]
[ Faucetcrypto ]
[ Presearch Browser ] [ Coinpayu ]
If you'd like to connect with me, here are my profiles in other platforms:
[ Blurt ] profile.
[ noise.cash] profile
[ noise.app ] profile (if you have followed me in noise.app, just hit the like button in one of my post so I can check and follow you too.
[ Torum ] profile
Pixie profile name [ lheeshan ]