He's Gone Again (R.U.S.T.Y)
Blog #302
July 15, 2022
R emembering those days when my articles are still earning good amount. How I miss those days but I know it won't happen again as of this time because of our generous random rewarder's absence on my previous articles. Nevertheless I'm still happy that despite his absence, I still got some friends who continued to share what they have to me and with that I'm still blessed and be able to earn a little.
U nderstanding his absence in my articles is what I can do at the moment. I know this happens because of the market situation. Bitcoin Cash hasn't recovered yet and even those other crypto coins had been in dip as of the moment. We just hope that in the next months everything will slowly goes up so that all will be delighted especially those big investors who had lost so much in this bearish times.
S omehow this situation give me an idea to explore other earning opportunities. I'm glad that I am now having other chances to earn in other platform. It may not that big but I'm already feel blessed to be part of those. And I'm also grateful that I am still receiving free as up this time even though the prices of tokens and coins aren't stable yet. As a mother, earning free from different platforms is already a great blessing to us especially to a full time mom like me.
T hese opportunities where I can earn and engage also with my virtual friends serves as my stress and boredom reliever. Being a mom is stressful sometimes but having friends to talk to makes me forget the stress that I'm feeling. They are sort of my inspiration here. I am not earning that big today but I'm happy to have gain some friends here.
Y earning for his visit but I will still keep going no matter what happens. As what I have shared in my previous article before, I will still keep going no matter what happens because it's not only the earnings that I'm focusing here but to also write freely where I can express my thoughts, my feelings and many more to mention. He may absent but I'm not losing hope because I know someday he will still appear again.
This is just a short article for today. It's been a while that I haven't write an acrostic article and glad that I made it until the last letter.
Happy Friday!
Thank you my dearest sponsors for the continuous support. I really appreciate it and I hope and pray that your wallets will be filled with more blessings. God bless you all.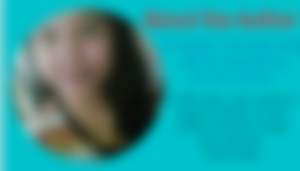 This is me @BCH_LOVER once again. Thank you for spending time reading my article today. Have a good day and a blessed evening read.cash family.
Thank you. Keep safe y'all!