I Almost Give Up
Blog #268
June 05, 2022
Blogging is now part of my everyday life and I know some of you who have followed my journey here know that I tried to join other blogging platforms like Blurt and Hive. I joined Blurt two weeks ago and within that two weeks, I enjoyed sharing the photos that I have captured using my phone, about my daily life and other things.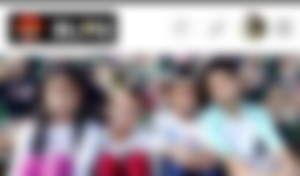 Within two weeks I gained 7 followers. These followers are my friends in the Telegram group where sis Jeansapphire added me and I also followed them back together with the communities where I can showcase the photos in my gallery. I was also able to earn 32 BLURT and I'm truly grateful for it. I thought that it was so hard to earn here but I was wrong. As long as there are people who guided us and we are willing to follow the things that they said, all things will be just easy.
---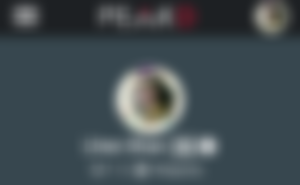 I join Hive last 2 days ago through Ecency. When I created my account, I immediately made I draft of my introductory post but the problem was, that I can't upload a photo. Knowing that I can't be able to upload, I just leave my account for how many hours and try to figure out another way how I could post in Hive. Then I remembered one conversation that we have with sis Jeansapphire39 about the account in Hive wherein we can use one account in PeakD, Ecency, and Hive. So I tried using PeakD and for me, PeakD is better to use because it's easy to navigate. In PeakD, I successfully post and comment.
But did you know that I almost give up in my two days in Hive? Too early right? Here's the reason why?
I posted my second blog in Hive this morning. I'm not expecting to get an upvote in my post because same as my introduction, I only got one upvote since the last day. I just leave it there because I can't interact yet because as a newbie, our actions are still limited.
Then at noontime when I visited it, I received a notification from someone that commented on that post. I was excited to open it but felt down after. Its comment says, "My post was ranked low by other users" and reading that made me down. I was asking myself, is it the reason why no one notices my blog or no one upvoted it? I was really having negative thoughts at that time and told sis Jean that I will just focus first here in read and not on Hive. But she told me that I just have to continue posting.
(The user who commented on my blog is muted already in the community where I submitted my blog this morning and now I can't see that comment anymore)
This afternoon after having my short nap, as I visited my account again, the down feeling that I felt suddenly vanished. I was happy to see that someone visited my post, reblogged, and upvoted it. It may not that big but that is already enough to lift my fighting spirit high.
I also got my first achievement in Hive. It's so nice to see that I am taking a little progress there. All things that I received and achieved in Hive, I owe all to my Telegram friends, especially to @Jeansapphire39 who always encourages me, to sis @CinDee08 for reblogging my introductory post this afternoon, and to sis Chichi in Telegram who delegated HP to me last night. Without their support, I am just a nobody in Hive.
Closing Words:
Thank you my dearest sponsors for the continuous support. I really appreciate it and I hope and pray that your wallets will be filled with more blessings. God bless you all. This is me @BCH_LOVER once again. Thank you for spending time reading my article today. Have a good day and a blessed evening read.cash family.
Thank you. Keep safe y'all!