Blog #58
November 5, 2021
#BECAUSEOFMONEYILOSTTRUSTINMYFRIENDS
Many times in my life, that I experienced some shortages in terms of money. Having not enough money makes me stressed. It makes me stressed thinking where I should get some penny to spend every day that's why every cent that enter my wallet, I valued it coz it's not easy to earn it nowadays.
We need to work hard to have it in our wallets. That's why when God gives me this opportunity to earn in these two great platforms, I made sure not to waste this given opportunity. My earnings save us when we are out of budget at home.
---
Friends? Yes, not just one, not two but three.
The first one borrowed money because she said that she will use it to buy rice so they would have something to eat. I gave her almost 2 dollars so she can buy 1 kilo of rice and viand coz I feel pity for her children.
I trust her coz she said she will return it once her husband came home but many weeks passed, she didn't pay it back. I just think that maybe she still doesn't have a budget until this time.
But one day, I saw her on the road together with her friend. I was about to approach her but she just ignored me as if she didn't know me. I just let it pass coz I don't want any trouble.
---
The second one borrowed 10 dollars. She's a single mom and I know how hard it is to raise her children alone. My partner and I agreed to let her borrow the money coz she will spend it on buying their basic needs.
And also she promised that she will return it once she will get her monthly allowance from her sister in Manila. That's what she said that time.
A month passed but we haven't heard anything from her. One time we saw her coming from the grocery store, my partner approached her and asked about the money she borrowed. That time, we badly needed some money because my partner doesn't have work yet, still waiting for his boss to call him.
But she told us that she didn't have any, and what's worst she was like having tantrums. So to avoid making big trouble, again we just let it pass. We just wait when she will return it but I guess she doesn't have a plan anymore because when we saw her, she doesn't say anything at all.
---
The third one borrowed more than 2 dollars and promised that she will pay it the next day. Without any hesitations, I let her.
But a week passed she hasn't returned it yet, so I messaged her on messenger. She said ok so I think that she will pay for it but when we met at the school, she avoided me.
To make the story short, until now they haven't paid for it.
What's worst, the second and third people that I mention are always posting their "gala or adventures on Facebook". Sometimes they went to have pizza, halo-halo, or anything delicious in my eyes.
The total money they borrowed is 14 dollars. Maybe that's is a small amount for them but me, that's huge already.
Who would give me that amount of money if I just sit at home, I think no one does right? We still need to work hard to earn it.
---
From then, I said to myself that I should not entrust my money to others. Not all are good payers, some are just good in words but not in actions.
Never let my emotions decide - when I let them borrow the money, what I felt at that time is a pity. I felt pity for them because I know what it feels like to have nothing in our pockets.

Never trust your friends - not all are true to us. Some are just there for benefits alone.

Learn to say no when it is needed - Saying no doesn't mean that we are selfish, sometimes we also need to think for our own sake because when things come to worst, our so-called friends aren't there for us.
Lead image from Unsplash
Flexing my generous sponsors. It will be nice if you take the time to read their wonderful works.
To my sponsors, upvoters, commenters, likers, and readers thank you so much for the effort you take every time I published my works. Your efforts are highly appreciated!
Happy Friday!
God bless and keep safe everyone!
---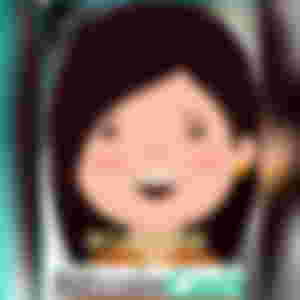 Before leaving, don't forget to hit the 👍🏿button. Thank you so much!