My Earnings for this Week will be Spend for my Birthday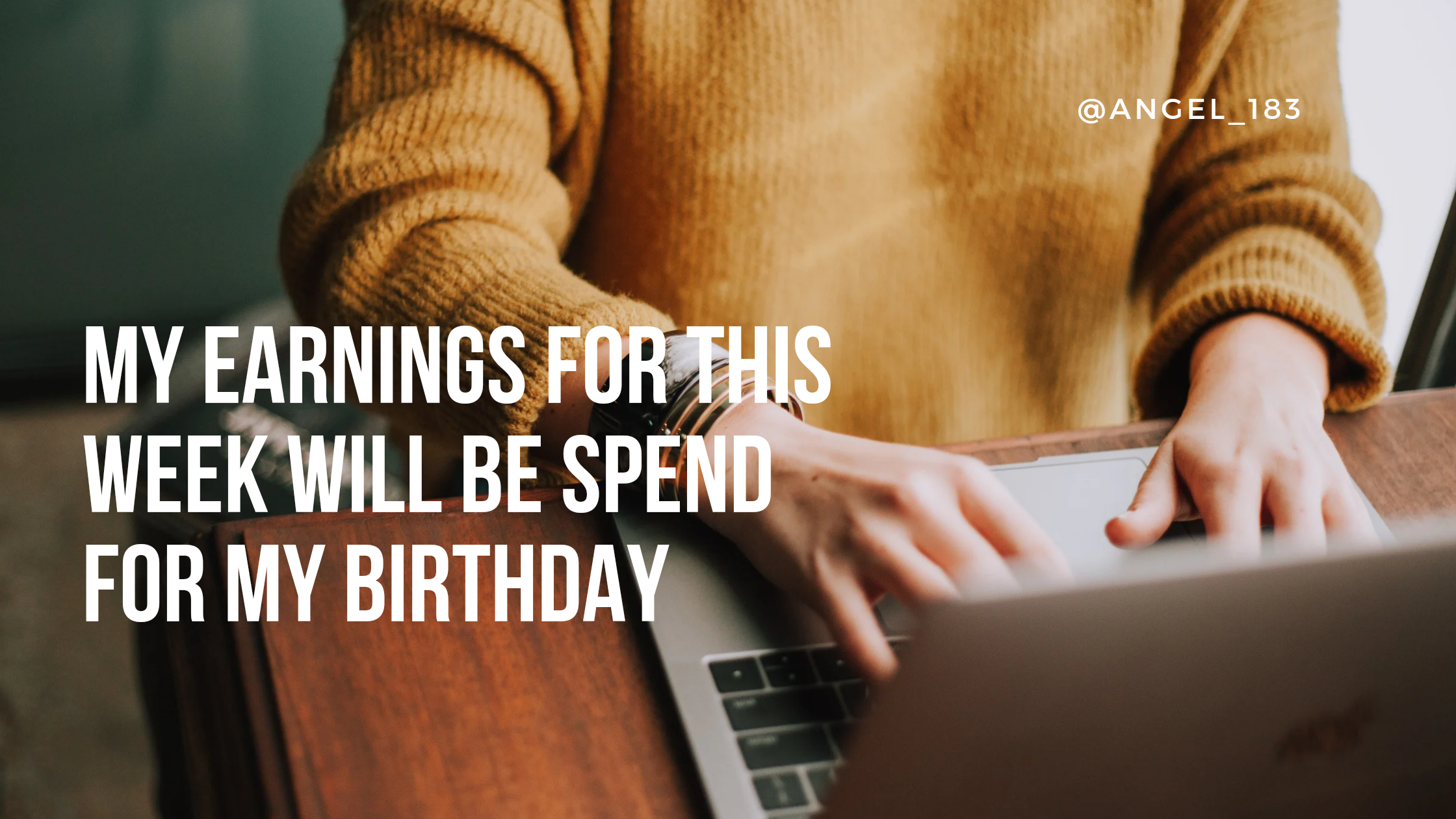 I'm not been active for February. I'm just active at the first week of the month and this week. I'm busy in our house, my cousin that went in our home and my school works that I need to finish.
I don't have some free time lately because of my deadline in my modules and only have free time this week because I'm done passing my modules. I still have school works but it's not too many than before and I can answer it a day.
I'm trying to be active here until the end of the month and in the next month too. Hoping that I really can and I can manage to write an article a day and do my assignments in school while we can still have a conversation with my parents and siblings.
---
Let's back to my main topic, I'm planning to spend the earnings that I earned here for my birthday celebration. Not too big but at least, I can celebrate my 14th birthday for another added in my life.
As I said in my previous article, my birthday is coming. March 02, 2022, is my birthday, and only 5 days to go! My mother already wants to buy an ingredient that they need but I want to wait at the end of the month because I don't want to spend or sell the other token that I Hodl.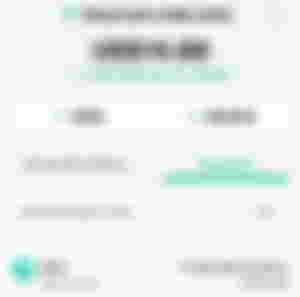 I have $14.66 or 0.048 BCH in my wallet at this time while writing this article. It's not that huge amount but I'm so thankful for what I've got. It's my earnings from the 3 articles that I wrote here. Not a huge amount but it can help me and there's a food that I can buy with this amount.
There are 3 Days left before the end of the month and there's nothing impossible. We don't know what will happen in the coming days and I'm hoping that it will add more. I'm trying to write a day in the coming days and hoping that I can write and publish an article a day.
I'm also hoping that even my birthday has done, I can be more active and I can publish an article a day like before. I'm hoping that I can manage my time and have some time in writing an article and I can also do my assignments on time.
If I can accumulate more than I expected, the money left will give to my parents since I know that they need it. I will not spend the money left to buy something that is not needed or good. I will just give it to my parents and only buy the food that I want but not so many.
I will withdraw it after 3 Days or at the end of the month. Since we need to buy it earlier. I will put it in the bank of my parents then they will go to the grocery to buy the things needed.
Of course, I already have the food that I want to eat for my birthday. Not too many and I think 2-3 food will be good. Then the other one is for the dessert. I don't want many foods because there's always have a leftover and I can't think which one I will eat😅.
Of course, I want to have this on my birthday because they said, it's for longer life🤣. It's not because of that, I like Spaghetti and it's my favorite, but the Pansit is tasty too. We will just cook a little because there are no people who will go into our house to eat but my mother will give some of my neighbors, I think 🤷.
If I will pick, I'm choosing Spaghetti than Pansit because we always eat Pansit even there's no Occasion 😅. But I think, my mother will cook Pasit since there's a Pansit left that we didn't cook before.
I will eat this for our breakfast so we didn't need to buy some bread for our breakfast.
This is my request from my parents. I like how they cook l Lumpia. So yummy and tasty. I like that I will eat it without pair of rice because it's so yummy when you eat it alone and there's no rice in your mouth 😋. I also like to pair it with rice but I will eat Lumpia even I'm done eating 🤣.
My sister likes to eat Lumpia too because it's her favorite. Then we will dip it in Ketsup, super yummy. It's also paired in Spaghetti 🍝. All we need is the bread and it's all done.
These are the desserts that I want. We only eat this when there's a special occasion and I already missed eating this again. I also like to make gelatin but I will make it when there's any money left.
Making Fruit Salad will be expensive for me because the Big Can is worth $5, then the condensed milk and Nestlé Cream will be caused around $3. Then we like to add many coconuts. Let me say that coconut that we will buy will be worth $2, so I will spend $10 on making a Fruit Salad 😶.
That's all I want to eat on my birthday. 3-4 foods will be okay for me. I'm just hoping that my money will be enough for all of this food and there's also money left that I can give to my parents.🙏
Date Published: February 25, 2022 Article #112
Thank you for reading my article. Thank you for Visiting and Reading 🥰. If you like my article, feel free to comment you thought about my topic😊. I hope you enjoy reading 😘. HAVE A GREAT DAY!!
Find me in my other account: