Lead image; designed using canva.
Relationship isn't all about love. Most times, we need to create time to be with each other so our partner can have a feeling that they are not alone.
Most relationships have died down because the partners never created time for each other and never show the true love in a relationship to their partner.
Let me take you throughout some mistakes partners are doing in a relationship that can harm the relationship.
*Making assumptions; For a relationship to last long, we need to stop assuming or doubting that our partner love us, we just need to keep it cool and show the care in a relationship and you are good to go, making assumptions in a relationship doesn't end well.
*Lack of communication; In a relationship, partners are guaranteed to communicate with each other and share their feelings with their spouse and whatever they feel is bothering them, most relationship have broken down because of the lack of communication they had, so for a relationship to grow we need to increase our communication and always find out time to spend with our spouse.
*Being dishonest; For a relationship to grow the way it should, we need to be plain with our partner and not being dishonest or deceitful to our partner so as not to lose trust in each other, dishonesty won't make a relationship grow rather it would make the relationship broken.
*Refusing to apologize; This is the most critical among all that can harm a relationship and make it broken, in a relationship we need to always show apologies for wrong doings and promise not to do such again and also stick to your words, an apology in a relationship goes a long way to soften the heart of our spouse keeping the relationship alive.
*Reacting (rather than responding); It's best to respond to a conversation with your partner rather than reacting to it, as it makes them feel uncomfortable in the relationship. We just need to make our suggestions for any conversation we have with our partner.
*Neglecting our self-relationship; neglecting in a relationship simply refers to when the partner cannot attend to his spouse in a timely and acceptable manner, we need to always note that our partners need our attention and so we shouldn't neglect that but find time to attend to them in a timely and acceptable manner and also don't procrastinate with that.
*Violating each other's boundaries; Whenever we find ourself in a relationship, we need to understand our partner very well which should include their likes and dislikes and way of doing things, we shouldn't try to break boundaries with each other once we've understood their likes and dislikes, this would help build a relationship.
*Avoiding conflict; Conflicts aren't a good thing as it doesn't always end well. We need to avoid conflicts in a relationship so that the relationship would last wherever there's peace, such place would be good to stay for long.
Closing thought
We should try to avoid most things in a relationship to make the relationship last long, failure to create time and respond in an acceptable manner wouldn't end well as everyone wants someone who they can lean on and share their secrets with and not someone who barely has time for them and never respond in an acceptable manner.
Rest assured that this article went through plagiarism checker,you can check it here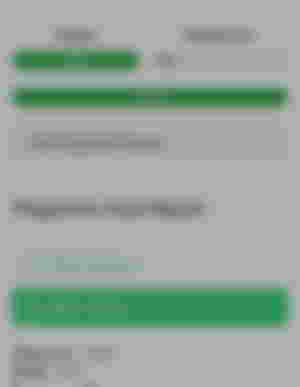 Meet my awesome sponsors ❤️.
Thanks for reading and have a wonderful day ahead☺️❤️.