They're finally home
Date: December 30, 2021
Writer: AlphaCron
As I am writing this blog entry for this evening, I am currently riding a public utility vehicle for the reason that I am going back to my Uncle's humble abode. I was able to go to our boarding house today because I had to clean and prep things out for tomorrow. The reason is that my brother and I are going back to our hometown to celebrate the New Year. I was very happy when my brother told me that he can celebrate with us. At long last! We are complete.

So, tomorrow at 10 in the morning will be his last duty. After working, we are going to travel straight to our hometown. Nonetheless, I just hope that tomorrow, we will have a smooth-sailing travel. I know tomorrow will be a manic day because apparently it's New Year's Eve. Without a doubt, the clock is ticking so fast to the extent that few hours from now, we will get to welcome 2022.
---
Haven't read my previous blog entry? Then you can access it through this link.
https://read.cash/@AlphaCron/the-blessing-has-arrived-yikes-705f04e2

Hoping that you will consider reading this blog entry too! :)
---
Just this morning, my Uncle together with his family had arrived at their house after staying in Bukidnon for almost a week. If you happened to come across on my previous article, I shared there that they are celebrating the nativity together with their relatives in the aforesaid place. Going back, they arrived at around 5 am. And because of that, my brother and I had to wake up. As a result, we couldn't help but experience a sore in our eyes. We only slept for 3 hours, so that's why.

On one hand, the dogs couldn't help themselves but bark to their heart's content. They are so overwhelmed of the comeback of their owners. On the other hand, as soon as my uncle entered the house, he changed clothes and then go to bed. On the contrary, as for my two cousins, instead of sleeping, they tend to play mobile legends. They really are so addicted of that game. Good thing I don't know how to play mobile legends. I don't even like that game as I find it complicated. Hahaha. Since my Aunt is such a talkative person, so before she slept, she talked to us what happened to their Christmas vacation. We just talked for an hour, and we decided to go back to sleep.
---
At around 9 am I woke up; little did I know that my Aunt as well has woken up already. The first she did is to cook rice. She requested me to fry the remaining ham and the fish in the refrigerator. Aside from me and my Aunt, the rest are still asleep. By the time the breakfast is served, we both decided to take a bite as we are already hungry. When the clock struck 10:30 my brother, uncle, and my cousins have woken up. Right after that, they took their late breakfast while Aunt and I are setting up the karaoke. Undeniably, we made a loud noise in our neighborhood, but we don't bother to care because we were craving for some karaoke time.
---
We had fun during that moment because we got to bond with our extended family through singing. Unfortunately, we can't celebrate the New Year together with them because you know, we have family as well waiting for us to come home to celebrate this one of the momentous events of life.

P. S (This blog was supposed to be published yesterday. Anyways, I will share the reason why I failed to publish it on my next blog.)
---
Thank you for dropping by, hope you're doing great. Please be healthy and safe always!

Love,

Alpha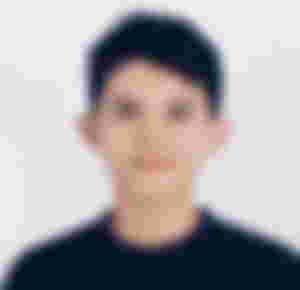 ---
---
Recent Articles