The blessing has arrived, Yikes!
Date: December 29, 2021
Writer: AlphaCron
AlphaCron is back again with another blog entry for you read and enjoy while you're in the comfort of your own space. Chour! Hahaha.

Kidding aside, before going to the main topic of this blog, allow me first to thank my girl power sponsors, who have been with me in my journey here on this very platform.
Thank you for the support and the blessings you have shared to Alpha. May the good Lord, bless you even more and you deserve to have all the best things in life. You guys are so amazing and generous! On the other hand, I would like to express my heart-felt gratitude to all of my readers both old and new. For as long as you are always there to give me reasons to stay, I will stay here.
Indeed, this platform has become my virtual home for almost 2 months already. Of course, a home will not be a home without a family. With that being said, you guys are my extended family. Here in my virtual home, I do have a lot of siblings and I'm one of the youngest brothers. Although we don't have a mom here, be that as it may, we have our ever-supportive dad. His name is Rusty. He is a very generous dad and he is rich as well. Hahaha
Anyways, by far, this is one of the most amazing platforms I've ever joined no joke. Having that said, I hope that this platform will continue to fluorish and run forever. To the creators of this platform, you are great. You have created such an inclusive platform where we can discover our potential in writing. I'm speechless. Chour!
---
Hey! Want some other readings? Then might consider my previous article! Anyways, the link is here.
https://read.cash/@AlphaCron/congrats-self-faeaa4ce
---
Just this morning, I did try to track my parcel. By the way, this is not a Shopee budol parcel, but it's a parcel from my Aunt. It's a parcel that contains her laptop. As you may recall my previous blog entry, my Aunt knew that my old laptop got damaged. She wanted to send money to repair my laptop, but I told her that the repair is too expensive. So, instead of sending money for repair, she decided to just give her laptop to me. I'm overwhelmed after she said those words. To be honest, I felt ashamed because I made her feel worried about my situation at that time. Notwithstanding, she gave me the assurance by saying to me that she can buy again a laptop.
After how many days of waiting, finally the parcel has arrived today at the Post Office in our city. So, I told my brother through chat about it. I asked him to accompany me to get the parcel after he is done with his work. Likewise, I told him to clean the room after working and thus, fix his self because by the time I arrive, I want to go straight to the Post Office. On one hand, before heading back to our boarding house, I made sure to clean my Uncle's house and feed the animals. I was able to leave the house at around 10 in the morning.
I arrived at our boarding house at 10:40 am. Good thing my brother is ready to go. Going to the Postal Office in our city will only take us 15 minutes through commuting. When we arrived at the location, I asked the guard what particular window to go if we want to get the parcel. He gave response by saying I should go to window 1. So we did what he instructed. I was relieved that the people present in the vicinity was numerable. I must say that the transaction was smooth-sailing to the extent that we only stayed their for 10 minutes.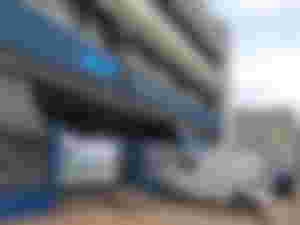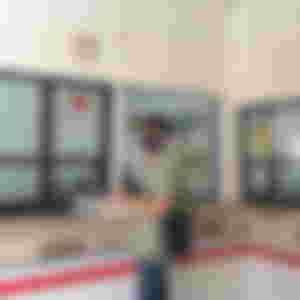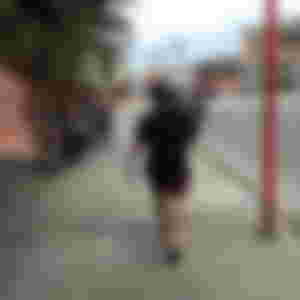 ---
I was able to use my laptop just this evening because the laptop has my Aunt's password, with that said I couldn't access it. She was able to reply to my chat this evening. I really am so blessed. As of the moment, I'm using the laptop because my brother and I are watching Snowdrop. I can't deny the cuteness of Jisoo. She really is an attractive woman. I like her aside from my bias Lalisa. Uwu! Hahaha.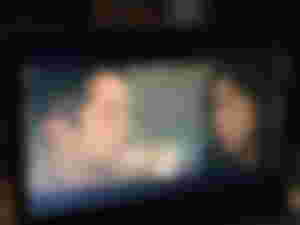 Anyways, that concludes my blog entry today. Thanks for dropping by! Hoping that you had enjoyed your day. Be safe and hydrated!
Love,
Alpha
---
Lead image: clicked by me <3