The Bad in the Good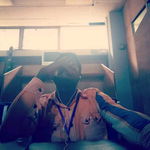 How are you beautiful people? I trust you are having/had a great day. Today was somewhat busy for me as we had work to do with some experimental fishes in the research institute I am currently doing my Field Practical Training. It wasn't exactly a tedious work, but it was time consuming.
Today's article is based on something one of the researchers who works in the institute told us yesterday just before he started teaching us. It was the first time we are having an encounter with him and I guess that was why he had started by telling us that being an aquaculturist entails telling some "professional lies".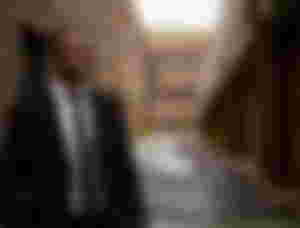 Well, I understood the point he was trying to make as I am quite familiar with this sort of behaviour from people, especially when you're paying them to do for you something you have no idea about, or you lack the technical knowhow to do. It is always an opportunity to squeeze out every money they can get.
It is funny how humans have the tendency to brand their wrong doings as 'necessary evil' simply because it serves their selfish interest. I wouldn't be surprised if 'professional lie' is added to the Oxford English dictionary since 'White lie' has been included into it. I mean, why can't a lie be a lie? Simply something that isn't true. I mean isn't that what a lie is? Why should it come in different variations and colours now?
This brought to mind how this give and take World we are in actually works. For instance, for one to receive, another has to give up. Now, I don't mean this in the harsh sense of letting go of something you hold dear so some else can get. But that's basically how it is. I think this is why some people believe in reincarnation of humans. One has to due for another to be born. But that's outside the scope of this article, neither do I think believe in it, else for one, wouldn't the human population on earth be constant?
Allow me to paint a picture of the point I am trying to make: if I have $200 and were to give out $50 from what I have to a friend, I would have $150 left for myself and that is $50 less than what I had initially. If my friend was to have no money at all until I gave him $50, that would mean he had gained $50 while I had loss $50 dollar. That is not to say I wasn't happy giving him the money as it was out of my own volition and kindness. But I am merely analysing it as a third person, using at the basic maths formula of life.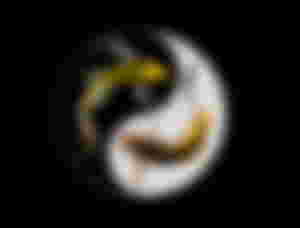 To cute another example, let's look at a cooperation where there is an hierarchy. If there is a department, and the boss of this department had to leave the job for another or was fired for going against the rules, someone new will have to come in to replace the outgoing boss or one of the workers is promoted to fill the vacant position. While one has lost a job or was demoted, another has been employed or promoted.
In conclusion, this goes to say that life is in all about give and take, and one person's fortune might be as a result of another person's misfortune. The good and the bad are part of life itself and there is always good in the bad, and bad in the good. We can employ this as a coping mechanism to go through our daily life, to make us not dwell on the negatives, but instead look forward to the positive things of life.
Thank You For Reading 🖤🖤