Wrap up Wednesday down the Yellow Trail
I did not go online yesterday for I had to bring my laptop again to the shop. It was already late when they delivered the laptop to me. The battery had to be replaced yet again because the same issue I had before the original battery was replaced, happened again not even two weeks since it was replaced. It's under warranty so the replacement is free. The technician also asked for the laptop's charger for him to check it as well and found no issues with it. It was really the battery that has a defect. When he delivered the laptop, I asked him what if it happens again, and he said, the warranty now is only valid for one month. He did tell me to not drain the battery and not over charge it. I admit that there are really times that I forgot to check the status of the battery especially if there are lots of things that I am doing. I do set alarm every now and then but again that slips my mind so I forgot to always do it.
Yesterday was supposed to be a work day for me but because I had no equipment to use, I was unable to work. With no better things to do, we headed to the Yellow Trail instead. For more photos, you can check out my actifit report that I posted yesterday.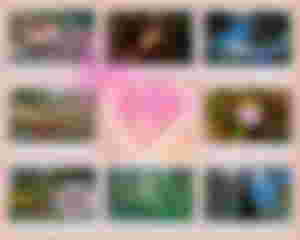 I love going back to that trail or any trail for that matter. Nature always has something to offer. Depending on the season, you see different things and the same things but just in a different way. The trees may be greener or more on brown. There may be few wild flowers in bloom. The air maybe cooler. The trail maybe easier. Whatever it is, it's a different experience all the time.
That is if you like walking/hiking or just loving the nature vibe.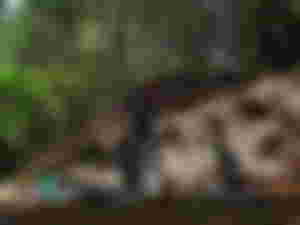 These rock cairns can be seen near the exits/entrances of the trail. Sometimes, there will be some along the trail as well.
There are also maps placed at the entrance/exit points where there are different points indicated. This is less than 5-km stretch but we took our time walking the trail since we do not know when we will be back again. We did not exit to the other end of the trail but a few meters from it, we made a turn around and walked back to where we came from. According to one of my counters, we covered 9.66 km which took us 14,561 steps to do so in four hours. It was a leisurely walk with a lot of rests in between.
From there, we then decided to have lunch in one of the buffet restaurants that we frequent. Unfortunately, I have no vaccination certificate for I forgot to download that. The restaurant required diners to have a valid ID and a vaccination certificate. It comes as a surprise because now that we are at Alert Level 1 from COVID, the establishment decided to be more strict whereas during the surge of cases, they didn't require any certification or ID. Anyway, we told the staff that we will come back but we went to a nearby restaurant instead, another one that we frequent.
After our lunch and resting for a bit, we then walked less than a kilometer to go to a grocery where we bought just a few provisions before heading home.
I did spend some time with Appics but I can't stay long there. I also started posting in Tsu again but even there I can only stay for few minutes. Both of these are photo and video sharing sites where you can earn.
We cooked pasta sardines with some tomatoes and leeks for dinner last night. Because we cooked a lot, we had that for breakfast as well.
Sometimes I use Canva for my photos which I did for this post. One time, I was doing a collage and I received a notification from that site.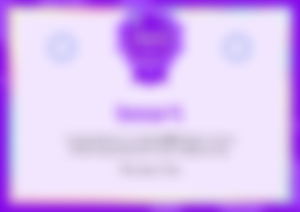 Achievement unlocked!
I honestly think I did more than 100. Maybe I should do more and use that site more.