PHOTOBLOG: Chat and Brew
I mentioned the other day that after failing our apartment hunting, we had our lunch at a new place in the neighborhood.
Chat and Brew is co-owned by a friend. I saw him posting about it one time. I was curious why would he do that for he never promotes stuff like that. I then asked him about it if he owned it and he confirmed so I jokingly asked him to take me there and have coffee. He doesn't work and live here in the city but they do have a family home just a few blocks from where our unit is.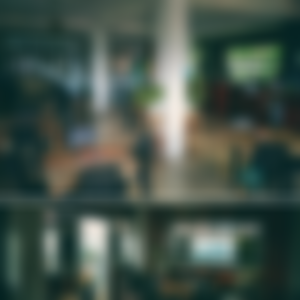 Every time I take this route on my walks, I always pass by the building where the cafe is. I was hoping they will open early so I could at least try whatever is on their menu.
The ambiance of the place is pleasant as it has lots of windows letting in lots of natural light. The wooden tables that look like burnt and wood-like wall paints give that warmth to the place. The chairs look comfy enough. However, these are catered for average heights not for taller ones. One can sit by the bar or you can opt to sit outside where there are stools and you get to have an amazing view of the city.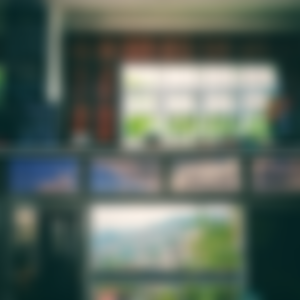 What is most noticeable are the succulents and plants that you can see displayed on the tables and every corner of the place and much more outside. This is surely a delight to the so-called plantito/plantita/plant-whatever.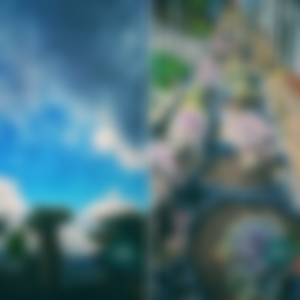 The plants seem to be of the same varieties. I'm not really well versed in that field for they almost look the same to me. I really should be paying more attention what is what. One is for certain. They liven up the place more.
They do have a lot of choices on their menu. To name a few, they have rice meals, noodles/pasta, cakes, fries, nachos, sandwiches, coffee and other hot and cold beverages. They seem to have everything.
Looking at their menu, we decided for Pancit (stir fried noodles) with Kinagang, Chicken Sisig and Tako-Etag.
We started off with their brewed coffee which is free.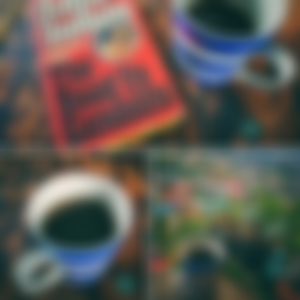 They do have some books in one corner and a Hangman game. I was more interested in the books for I am familiar with the authors, authors that I really like for I have read some of their works.
While waiting for our orders, I tried reading that book by Robert Ludlum but nothing is coming to mind. So I took more photos instead. It was not long before our orders arrived. The coffee is warm that's why I was able to drink two cups by the time our orders came.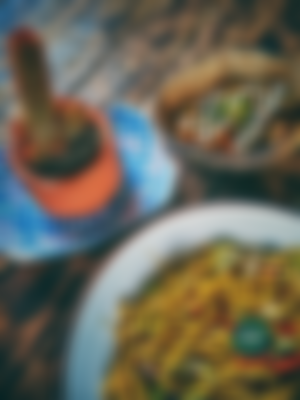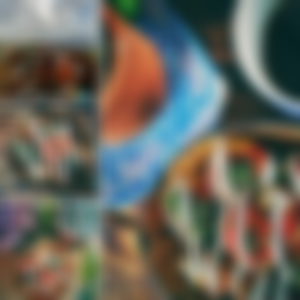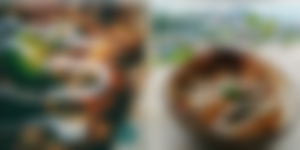 I asked the girl who served us what is Kinagang and she said smoked meat. I Googled and there is another Kinagang dish in Sorsogon. Here in the Cordilleras, every region has its own term for smoked meat or sun dried meat and Kinagang is a term from Sadanga.
Bits of this Kinagang is mixed in the Pancit Guisado and it is also what is inside the Tako-Etag.
I like how the Pancit was cooked although I would have preferred more veggies. You can really taste the smokiness in bits of meat.
The Chicken Sisig is tender and cooked well. It comes with rice but I just ate a portion of the rice and my partner ate the rest. I ate most of the Pancit and Tako-Etag.
I guess Tako-Etag was inspired by Takoyaki. I have never tried Takoyaki. You can order that starting with 6 pcs as the minimum. I don't find Tako-Etag to my liking though. Aside from the smoky flavor that you can get from the Etag, there is nothing more to it that I could say I want to order that again.
The Pancit and Chicken tasted too salty to my taste. I will probably request for lesser saltiness next time and that will just be perfect.
I am interested in their desserts, sandwiches and other food so we will be back for sure.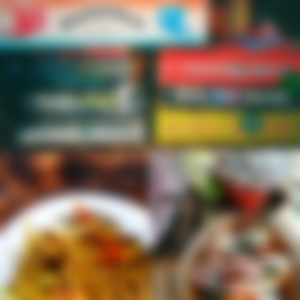 I did inform the owner about the saltiness of some of the food and she said that they will adjust that next time. We had a bit of a chat regarding my friend who is her business partner and then we paid and left.
It would be interesting to go back there at a different time of the day like sunset or when it's dark and see a different view.
So you all on my next blog!