Just a little bit more and we'll get there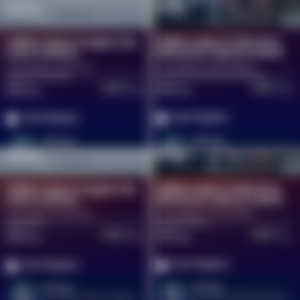 The photos above are screenshot from my Sweatcoin app.
As most of you are aware, I am using Sweatcoin app as a backup step counter that I use when I go out for a walk or jog. My main app for that is Actifit. The main reason of using Actifit is for me to earn AFIT/AFITX rewards.
In addition to using Sweatcoin as a backup, there are also challenges there that I can join and also the points I earn in Sweatcoin can be given as donations to some of the causes that the app has.
Every month, there is a challenge wherein you have to reach 250,000 or more steps in a month. If you do, you will automatically receive 25 points. In addition, you have the chance to be entered into a raffle wherein one winner will win whatever is the price for the said month. Aside from that, there were also a group challenge for the LGBT community.
Last month, I did not reach the goal of 250,000 steps. I have my excuses why I was not able to do that.
As the new month came, I was on the lookout for that monthly challenge. Usually, the app is really prompt in updating the challenges. I was surprised that come second day of March, there was no monthly challenge yet. I kept checking a few days later but still none.
It was when I checked the other challenges that I saw the two challenges above.
Aside from individual challenges, there are also group challenges just like the two challenges that you see in the pic above.
I believe that because these two crises are needing the immediate attention that they need, the app decided not to pursue the monthly challenge.
The first challenge is 5 billion steps to support the crisis in Ukraine. You can join the cause here.
Sweatcoin will donate to Save the Children Fund once the challenge is met.
Here's an excerpt from that site:
As an official Emergency Partner for Save the Children we will reach out to our incredible Sweatcoin community at key times of the year to try and raise money for Save the Children's Emergency Fund. This vital pot of money allows Save the Children to respond immediately when a disaster strikes and be by children's sides within hours to provide lifesaving support.
The second challenge is to reach 2 billion steps to help the victims of Typhoon Odette (international name Rai) that hit the country last December. You might have read about that storm from read.cash users who experienced that first hand. It was such a destructive storm that wiped out towns and cities. Until now, some places have no electricity.
Once the 2 billion goal is reached, Sweatcoin will donate to UNFPA Philippines.
If you notice the photo above, the challenge for Ukraine is half met while the one for Typhoon Odette is almost done.
My question is how much will Sweatcoin donate for each cause? No matter. Both causes need every help that they can get. Kudos to the developers for coming up with such ideas.
Let's make every step count. Move and be fit and stay healthy. Not only that, by downloading Sweatcoin and joining these challenges, then you are making a difference with every step you make. In your own way, you can help others.
We were able to go out today for a walk although we failed to go where we intended to go.
This is my Sweatcoin progress so far for this month.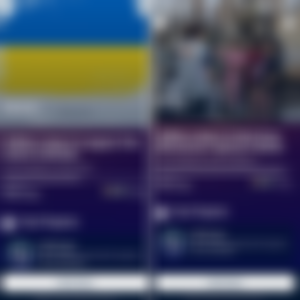 The Odette challenge is nearing completion. I hope in a day too that will be fulfilled. The Ukraine challenge still has a long way to go but at least we are halfway there.
We can't help everybody but we have the choice to help those that we can help in any way that we can.
*All photos are screenshot from Sweatcoin app.