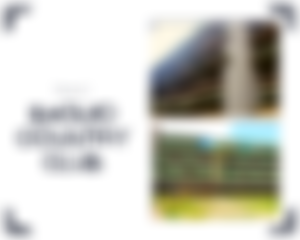 Baguio Country Club is over 100-year-old club. Looking at how the place looked now, it's hard to imagine a one thatched-roof hut sitting on what used to be a cattle pasture. Now the club has 166 rooms with dozens of recreational facilities, function halls and dining areas.
The 32-hectare land owned by an Igorot chief, Mateo Carino, was sold for only PHP2,400.00. That's around $47.78 as of this writing.
It all began when the Americans wanted to have a place where they can relax and unwind, and have a respite from the oppressive heat of the tropics. The Americans have learned from the Spaniards of such a cool place in the mountains of Northern Luzon where there were forests and rolling hills that turns mystical and magical when enshrouded with fog and mist.
William Cameron Forbes and company found the right place here in Baguio City. A deal was then struck between the Igorot chief, Mateo Carino, and William Forbes. In 1905, a club was established. It started as an all-white club with PHP50.00 initiation fee and PHP20.00 annual fee.
Aside from a three-hole golf course, the club started with two tennis courts and croquet grounds. It was in 1907 that the club was redesigned through the concept of Major Gallagher of the US Army, Mr. Marshall of International Bank and Mang Dangal, from the Manila Club and then redesigned again by Luis Silverio to what the golf course is now today - an 18-hole golf course.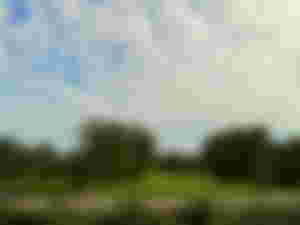 Today, the country club boasts it's prestige as a 5-start resort here in the Cordilleras. Aside from events like bridal fair, pageant venue, it is home to the annual FilAm Golf Tournament, the largest amateur golf tournament in the world.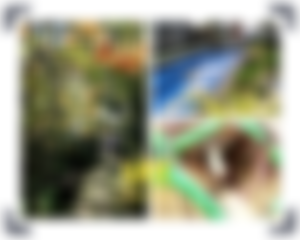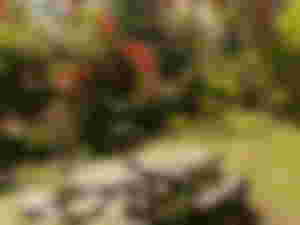 Aside from the golf course, they have pools, reactional and fitness centers, bowling center, tennis courts and archery area. They also have a greenhouse and strawberry garden and aviary.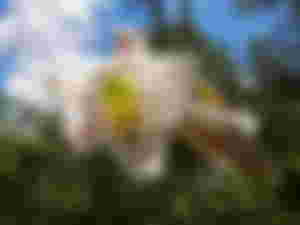 The establishment of country club is also the creation of Baguio City. In 1909, the City of Baguio was chartered.
Earlier this year, the club decided to open its doors to locals. Room rates start at PHP7,000.00 a night. Depending on the location of the room, the type of room or cottage, that price will be doubled or tripled even. So you see, it was never an option for us to stay there for it was way out of our budget. It's best to say away from anything with 5-star in it if you are on a budget.
Imagine our surprise then when it was posted in their social media that deluxe rooms are priced at PHP1,000.00 per night. Me and my friends immediately booked rooms.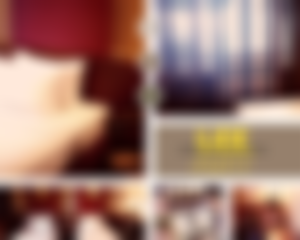 This kind of deal was for the locals only. Me any my partner booked one night only while our friends and their family booked two nights.
I am not new to the club in a way for I have worked her one summer many years ago while I was studying in college. Every summer, I worked somewhere and this was the last summer job I had before finally deciding to stop my studies. During my short-lived job there, I was at the back office most of the time. The only time we get to check out some of the areas were during inventory or when I am asked by superiors to to go to other offices for errands.
One time, I was asked by my superior to bring some documents to the office of the General Manager, who until now is the still the head of the club. I went to his office and handed the document and awaiting instructions. The manager then asked me our department's extension line to talk to my superior. You see, I don't make calls around the club to know or memorize extensions. However, that time, I surprised myself for I was able to give the correct number of our department. With no further instructions, I then excused myself and went back to our department. I left his office shaking my head in disbelief. I might have at one point saw or heard our extension number and it was stuck in my memory. Today, I don't even know what number that was lol!
So back to our staycation.
After going through the triage, we checked and made necessary arrangements. We were then given the keys to our rooms. The rooms were clean, neat and well maintained despite the place being 100 years old. Our rooms have a mountain view.
After settling in, we then checked out some of the facilities and to see if we can eat there for dinner. Seeing that the only restaurant open at that time was full, we decided to eat to nearby places instead. We bought wine to drink and we drank that in our room before calling it a night.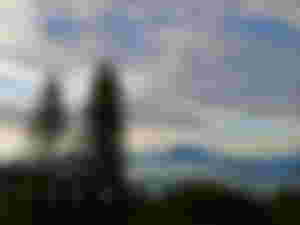 This was the view next morning. We missed the sunrise for we woke up late. Breakfast was not included in our reservation. We did avail of the breakfast buffet. We were a bit disappointed for there were fewer choices of food than what was served at another place. We still enjoyed it though and had lots of their coffee. We saw our city mayor and the presidential spokesperson and had picture with them but I am not posting that here.
After our meal, we decided to check the place. There we saw peacocks, hawk and other birds in the aviary. There was also a greenhouse with lots of succulents and other plants. There was also a strawberry garden where there were still unripe fruits so nothing ready for picking.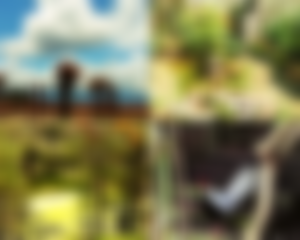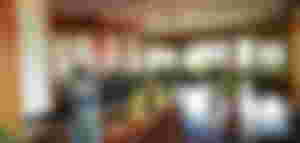 We wanted to try their pool or gym or the recreation area even but due to safety protocols, one must reserve a day before if you want to use those amenities. You have limited use of those facilities as well. For example, if you want to use the pool, you have to choose one pool only and that you have to use it for two hours only. After our tour, we went back to our rooms and checked out later on.
Baguio Country Club is also known for its delicious breads and pastries. I particularly liked their banana bread and cheese bread. When we checked in, I thought of buying banana bread the next day. However, I forgot that the next day for my thought rescheduling our next stay which did not materialize as well for we had to give that up due to conflict in schedule. Good thing they have a stall at the mall where we can buy their baked stuff.
So that is how we spent a one night at Baguio Country Club.
I am happy and thankful for the experience although how limited it was. This kind of promo was actually started by some hotels also here in the city especially the big ones but we chose here. If there will be another promo as cheap as this, which I highly doubt given that we are now going back to some normalcy, we will take advantage of it again.
I made a short clip up until our room only. I will be making a video of the rest later on.

When was the last time you had a staycation in your locality?
Thank you for your support and checking out my blogs and vlogs. Thank you also to the new sponsors. I'm not the one to mention and tag someone but know that I am very grateful to you all. From the bottom of my heart. My success here is your success as well.
Also, happy monthsary for me here in read.cash! I know I said I will be making an update but let's not talk about read.cash, yeah? Let's talk about other interesting stuff instead :D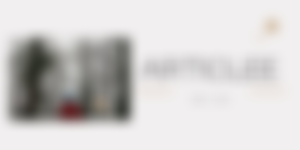 You can check out the official page of Baguio Country Club.
For resources and further reading about the club, check out Link 1 and Link 2.