Freedom that I am grateful for
Finally, I am down to my last prompt for this 30-day writing challenge and the topic is about freedom that I am grateful for. For a complete list of the prompt, you can check out this post by Jane.
This felt like two months in the making but I am just grateful that this is finally coming to an end.
Answering questions like this help to realize who you are. If you are not that good in self-analysis just like me, these questions help to know yourself better. You'll be surprised what you can find out.
So, on with the topic: Freedom that I am grateful for.
It would be the freedom to give.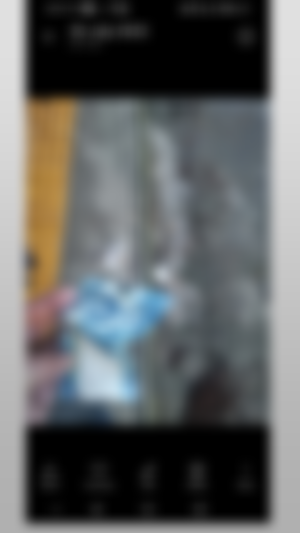 I'm sure most of my Filipino friends are aware what happened last July 27, 2022, wherein an earthquake with a magnitude of 7 shook Luzon. I was sitting doing work when all of a sudden I heard a rumble coming from somewhere and it was drawing near. It's different from the noise that vehicles make as they pass by. It is a familiarity of something bad is about to happen. Then as quickly as I realized it was an earthquake, the ground shook.
For the first few seconds, I remained calm thinking it will pass. When it got to about 5 or more seconds, that is when I woke up my partner who was sleeping and ran outside. For a few seconds more, the ground shook while we were standing outside. At one point I thought it started to rain. My concern was the mattress and blankets that I put outside under the sun will be wet and I had the impulse to put them back inside the apartment. It turns out, the water droplets were from the pool of rainwater on the rooftop of the our unit.
There were a few neighbors who ran out to the street that time.
Our city was hit with a magnitude 6. After shakes were felt days after not just in our city where the last one was early this morning.
Thankfully, no harm was done in our unit except for some fallen decors but that's just it. No casualty or damage was reported from our neighborhood as well.
Our internet was down for a few minutes and when it was up, I logged on right away to social media and checked for updates and also checked news online.
So far, not great damage was reported in our city. Our town unfortunately reported a collapsed house with one casualty.
What's with the photo of money above, you might be asking.
Three days after the earthquake, everything was back to normal. I went out for my morning walk and luckily, found that peso bill lying on the ground. I immediately remembered the victim of earthquake from our town.
From what I read in a post online, the guy who died left behind his wife and 2-year-old kid and the guy was the only one that the family depends upon. They posted a GCASH number of the wife where you can send financial help.
I decided to send that money to that number instead. I will be a hypocrite if I said that I didn't need the money. Hell, I could use more than that. However, for now, I am okay. Our family is okay and there is no immediate need for finances for now.
We may not be financially stable but I am grateful that we are in a situation now where things are manageable. There are those who need immediate financial assistance more so let us help them.
We have the power to help. We have the power to share. I am grateful that I can do that.
My prayer always for you all is that may you be continually blessed so that you will be a blessing to others.