Come to the Creative City of Baguio
Check the video I made about some arts at The Podium Hotel Baguio City.
Subscribe to my channel too if you haven't. Feel free to share the video too.
I have also published that in my hive account that you can check here.
I just saw someone's post in noise about her blog here and I was reminded that I haven't posted anything here yet.
I was planning to do that earlier today after my walk but then when I came home, after having our breakfast, I said I will just take a nap but ended up sleeping the whole day lol!
As what I have commented in someone's post, naps are one of the lies we tell to ourselves. It's just like snooze. Snooze will turn to more snoozes and hours more in bed.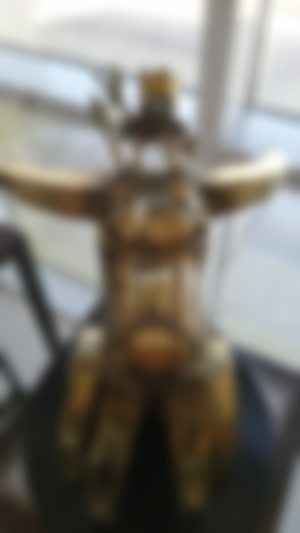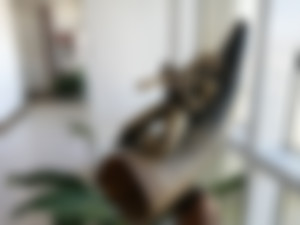 These are just some of the works of Bumbo Villanueva that you can see at The Podium's main lobby and the cafe's lobby where most of the art works can be found.
The first sculpture is called "Ang Haring Langaw at si Kalabawawaw" (The Fly King and The Water Buffalo) and the second is called "The Enchanting Lyric of the Flute and the Crescent Horn."
The first one was made of brass while the second was made of brass, cow's horn and wood.
Whenever I visit exhibits such as this, I always ask myself "Why didn't I thought of that?"
To be fair, I'm not an artist but just an admirer so I think that will give me a free pass.
Do you like visiting art works? To those who are not artists, do you admire creative works like this?
Because I can't afford to purchase any of these, all I can do is to share about them as a support.
If you are interested in any of these, feel free to contact me and I will purchase them for you lol!
I am looking forward to visit more of Ibag-iw Festival's exhibits and programs and share it here or in any other platforms.
It has been a restful day so far. I'm looking forward to going for a morning walk again tomorrow.
It's now close to 10 p.m. here so I have to say good night.
The lead image was a photo I took during one of my previous walks.
You can check it here.