It's another weekend! How do you plan to spend your weekend?
Note that these are excerpts from blogs that I have posted in other sites (click here, here here and here. Check me out here for more) I am not in anyway affiliated to these brands nor am I an expert on these things. Also, I am not encouraging you to drink.
These were pre-pandemic times where there were no restrictions and we have more freedom to visit places without worry.
Baguio Craft Brewery is said to be the first craft brewery here in the City of Pines. This is the only place that I have tried craft beer so I have nothing to compare it with.
Stepping into the counter, it gives off a vibe like you are part of the brewery process itself. During my first visit, there were big barrels in front of the counter and also piles of sacks of things they use to make beer I believe. I have only been here twice but I see no barrels or sacks the second time.
The dining/drinking area is located up one floor of the counter. Now, there is another counter on the dining area and a place where a band or singer sets whereas before there were none, just a place to eat and drink.
This is located on a hill such that it is overlooking the city and the mountain ranges of the Cordilleras. The best time to come here is at nighttime when you get a view of all of the lights - like stars fallen from the sky. We came here at dark the first time so we had that kind of experience.
The names of these beers are fancy, witty and funny (Foly Huck, Balls Out, Lawyer's Throatcutter) and some are named after a local deity (Kabunyan).
Looking at the menu, words and terms and descriptions are jargon to me. What is ABV? IBU? IPA? And where should I start when it is your first time? Ale? Pilsner? And there is a fruit beer?
We just let our taste buds do the talking. When there is no time to get technical or Google for terms, the best bet is to go for the best seller. According to the crew who assisted us, Zigzagger is their best seller. She was patient to entertain and answer our queries. That is one plus point for this place. The crew are accommodating and professional. They welcome you with warmth.
The beer tastes sweet and earthy. There is that freshness, a bit of bitterness and then the kick as the alcohol enters your system. I say it is a drink enjoyable sip by sip. If you gulp or drink Zigzagger in a rush, then you will walk in a zigzag after.
This is my second time here in Baguio Craft Brewery. I still have yet to try their other beers. I do not drink as often as before though so it might take some time before I come back here as the drinks are a bit pricey. This is located away from the noise of the city so it is a great place to spend some time with friends and family while enjoying your beer or just dine in. The atmosphere is pleasant and inviting. They decorated the dining area with real plants so you still get that Baguio feel of greenery and freshness while breathing in the fresh air and enjoying the view .
Complete your visit to city by going to Baguio Craft Brewery located at 4 Ben Palispis Hwy, km 4, Baguio City.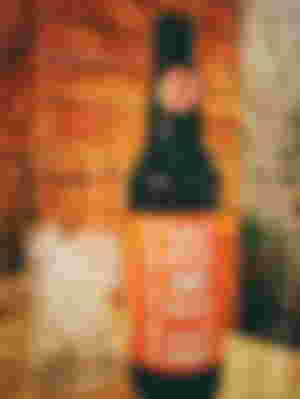 We went for dinner at Bistro Lokal and also to try their beer. I chose on the menu a bottle of Blonde Ale. We ordered drinks while waiting for our food.
I poured the beer too quickly that I spilled it. Too excited I guess. But once it settled, it has nice suds. It has a lovely amber color. It was not chilled so they gave me a glass with ice.
It is light and smooth with an earthy taste and a sour taste to it. I tasted it both with ice and without but I still prefer it chilled.
On the bottle, the ingredients are water, malt, hops and other ingredients. I wonder what the "other ingredients" are as it says on the bottle. It has an ABV of 5% "packed with the flavors and aromas of Citra and Mosaic hops."
Bistro Lokal is a nice place to be. It has limited seating but the ambiance is warm and welcoming. It even has a view of the road below. They serve local dishes getting their ingredients from local farmers and traders.
Bistro Lokal is located at 307 Upper Magsaysay Avenue just across Baguio Central University.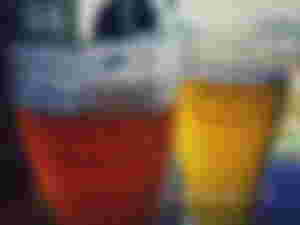 We have been to Hoka a lot of times but have never tried their craft beers so now we are back with just the purpose of trying not one but two beers.
Bulul, also termed tinagtaggu, symbolizes the Ifugao rice god. These are carvings from wood or stone and are used to guard the fields.
We tried their Trigo and Martial Law. We planned on drinking one glass each but ended up availing of their buy one take one promo.
I am not a craft beer expert so bear with my description.
Trigo has a nice light gold color and the taste is light as well. It has a hint of pine in taste and smell.
Martial Law on the other hand has that copper-like hue. It tastes stronger than the Trigo. It has a citric, bitter taste with a bit of woody, rusty smell. It is more foamy than Trigo. I like this better in terms of taste.
Both are something new to the senses and both have smooth finish. Both are enjoyable to drink and savor sip by sip.
Hoka Brew is located at The Podium Boutique Hotel along Marcos Highway, Baguio City, just a few steps away from Bag-Iw Steakhouse.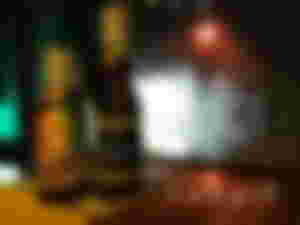 For a rainy night, it calls for good food, good music and a beer. For that, we decided to visit Bag-Iw Steakhouse.
Bag-Iw is located at Marcos Highway or Ben Palispis Highway. It is some 4 km from the city proper. We took a cab going there. Taking the a jeepney plying this route is an option as well. You can take jeepneys going to Central Bakakeng, Sto. Tomas or Balacbac.
Bag-Iw is another name of Baguio City and that is where the name of the restaurant got its name.
Entering the place gives off a warm and homey vibe already. They livened up the place with woven fabric of the Cordilleras matched by woven table mats. Hanging by the ceiling are spears and drums and gongs. They also used sticks to accentuate walls and poles. Bamboos were used on the ceiling as well. Wine racks line up one wall.
They serve different kinds of alcoholic and non-alcoholic beverages from beers to wine to hard liquor. They serve also breakfast, lunch and dinner.
While waiting for our order, we had a sip of Pale Pilsen and Cerveza Negra both products of San Miguel.
Since it was a Saturday night, there is a performer entertaining us with good old music. There were only few of us customers but we had fun joining in the singing. What a way to enjoy your meal.
We stayed a little longer after eating enjoying the last sips of our alcoholic fuel while listening and singing along with the singer.
If you want to enjoy good music, food and beer, come to Bag-Iw located at 174 MM Gara Building, Bakakeng Central, Marcos Highway, Baguio City the same building where Casa Bel Inn and 7/11 is located. Pre-pandemic, they are open from 8:00 a.m. to 12:00 p.m.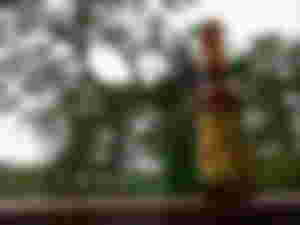 One notable place to chill is The Outlook Steak & Grill. This is in Grand Sierra Pines. This is separate from the hotel's building. They serve new and traditional American cuisine and steakhouses.
Situated in the midst of once was a more forested area, The Outlook is one of the places I enjoy because of it being surrounded with trees. The place was glass walled and some parts are glass roofed such that it gives a 360 view of the environment.
The atmosphere is bright, airy and relaxing with all the greens around and the cool breeze. What's more, it's away from the bustle and hustle of the city making it is somewhat peaceful.
The Outlook is located at the second and third floors and took advantage of the environment. On the first floor they have a pool table for hire. Fee is per hour for you to play. Their bar is located in this floor too and this is where their counter is located. Their bar has some display of liquor but not much. The upper floor is for dining only.
It is recommended to choose outdoor seating when the weather is good.
One particular thing I like about this is their art gallery. It houses works of national artists like Fernando Amorsolo Carlos Botong Francisco and local artists as well.
It is a place for family, friends and for your partner to spend time and relax. The food may not be the best but it's a place to be closer with nature.
The Outlook Steak & Grill is located at 43 North Outlook Drive, Baguio City. To get there, ride jeepneys bound for Baguio to Mines View and asked to be dropped at The Outlook or Sierra Pines. You can also take taxi instead.
The city is open for tourists who were fully vaccinated. Try visiting these places if you get the chance to come to the city. Always remember to drink moderately. Baguio City is about 3.5 hours drive from Manila.
Thanks for dropping by! Wherever you are, stay safe.
*All contents and photos are mine