Seven Platforms To Earn Income In Bitcoin Cash!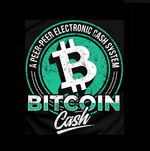 We watch the Bitcoin Cash community increasing in numbers lately, and numerous platforms are availble to us today to earn $BCH.
Out of all the cryptocurrency platforms, those that will help their users achieve the best earnings is Bitcoin Cash. No other crypto offers so many options that are legit and pay the users for delivering content under a prefixed set of rules to avoid spam and cheating.
A note for all those seeking online income, nothing is free.
When you begin doing this by considering it is free money, then you are reducing yourself and your work. If what you wrote has no value at all and you consider the tips you earned as free money, you make your work seem useless and insignificant.
When we create content it needs originality and be captivating. This is your work, think of it as creating art and presenting an exhibition with your profile.
Additionally, when you present work in a platform, and you name this "free" or "free money" you reduce all the rest users of this platform and their work in it.
These platforms offer a great entry to cryptocurrency, and presenting rewards in $BCH which can become an investment for those that want to invest in crypto but can't afford it. $BCH is at a low price today, and has the capability to achieve price many times higher, profiting all those that invested and supported it.
---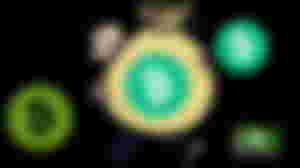 After explaining why nothing is free, and how bad this word sounds when creators of content are exhibiting their work on a platform, we move forward with the Top Websites/Platforms that we can use to acquire Bitcoin Cash.
This is the top in all crypto and all the internet. I studied read.cash for some time and any day I find time I use read.cash to earn some $BCH and increase my holdings.
Created by developer with the name Simon, read.cash, is a platform for writers, that is up for more than two years and for a long time pays $1000 every day to writers with an automatic process.

It is not only these tips writers receive, but every user tips back others and the Bitcoin Cash community often visits articles and rewards those of the highest quality and importance.
There are many guides and the most successful writers are often explaining how to become successful.
Unquestionably, calling read.cash free money is a huge mistake. All this work these writers are creating is valuable and tipped by the platform standards.
All of these tips for all this time are offered by early Bitcoin investor Marc De Mesel , who is a renowned person in the cryptocurrency space.
De Mesel provides the funding for both read.cash and noise.cash platforms, having invested millions.
One year ago as we read from the chart of read.cash tips, Marc doubled the read.cash rewards allowing more writers to find a good reason to join.
Many writers now are also investors in Bitcoin Cash and supporting it everywhere, wanting to see Bitcoin Cash to become successful.
This platform is also the work of developer Simon, and with the support of Marc De Mesel has achieved to register 300,000 users during the first year after the launch!
This platform pays every day a total of $4000 all distributed to the users that write content similar to Twitter and Facebook. noise.cash offers $BCH wallet as read.cash and the writers at this platform can earn $BCH by using it as they would use Twitter or Facebook, add friends, follow and tip each other and select how much of the tip to keep and how much to send.
This is a video platform with the uploader setting the price to watch the video.
Youtube allows monetization with a strict rule of having 1000 subscribers and some more standards, and pays with the ad revenue each video generates. The gaze.cash importance is it doesn't have these limitations and gives everyone with video content the chance to benefit by uploading and asking for a sensible price.
Warning this is an 18+ website similar to Onlyfans, but with the difference on the monetization, that is powered by Bitcoin Cash. It is a platform offering the opportunity to earn Bitcoin Cash but not for everyone, and only for adults as well.
This is a platform helping users earn Bitcoin Cash by watching advertisments but also convenient to find unique visitors and create real cryptocurrency traffic for websites or accounts.
It is not widespread yet, but recommend signing up and visiting since this is a pay to click site that pays. Minimum withdrawal is 0.0002BCH.
Sometimes is has no advertisements and is not often found, but it works for those that want to create an online presense or boost their pages.
Apply your skills as a freelancer and get paid in $BCH. Post your profile, with your skills offered and experience, and get paid securely with cryptocurrencies you select. Bitcoin Cash is included and prefered by the users of the platform, since it offers the lowest fees from any other cryptocurrency.
Also find those that ask for freelancers and apply, maybe you cover the needs of each job description and offered a proper payment in Bitcoin Cash!
Graphic designers, programmers, and content creators, editors and website developers are always in demand, so anyone can be a freelancer for full or part time, and earn BCH!
This is a platform for those seeking to employ your skills and pay in Bitcoin Cash. It is a bulletin of job ads, and anyone interested can apply.
Although the platform wasn't used a lot, and lacks new jobs. Could be one to save and take a look every week or month, as someone could be asking for skills we have and miss a good chance to earn some more $BCH.
In addition as we learned during a recent Bitcoin Cash Podcast session, we are about to find one more that could also boost earnings in BCH
We can earn Bitcoin Cash with all these platforms and those that we expect soon.
Bitcoin Cash is a fast cryptocurrency with low fees that usually are less than one cent of the dollar, making it ideal for online earning opportunities and helps people create online businesses as reliable P2P electronic cash.
Support Bitcoin Cash by spending and replacing. Holding and using Bitcoin Cash. Selling for the dollar is the approach of the weak. Be strong and follow the movement.