Teenage Pregnancy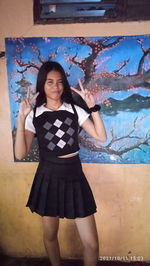 Hello my read.cash friends its meh susanavel2005 welcome back to my blog. For today's topic it is quite controversial since the pandemic started a LOT of teens got pregnant. I'll be talking about that topic today so without further a do let's get started.
But before I start with my article let me introduce first my amazing and kindest sponsors @Micontingsabit and @MommySwag .
First of all I decided to talk about this topic to let everyone know about this concerning amount of teenagers getting pregnant which you can prevent from happening.
The main reason of teenage pregnancy are inadequate parental support and open communication regarding sexuality issues, poverty, and the growing use of television and social media we're considered to be the major predisposing factors for high adolescent pregnancy rates.
Teens are a higher risk for pregnancy related high blood pressure and it's complications than average age mothers. Risks for the baby include premature birth and low birth weight.
In 2015 about 47 females per 1,000 had children under the age of 20. Rates are higher in Africa and lower in Asia. In the developing world about 2.5 million females under the age of 16 and 16 million females 15 to 19 years old have children each year. Another 3.9 million have abortions it is more common in rural areas than urban areas. World wide complications related to pregnancy are the most common cause of death among females 15 to 19 years old.
One of the reasons why I want to write this topic is to tell you some real life scenarious that this is really concerning. It's time for our storytime session shall we. I've been to my school last week for our signing of clearance week and that time i just know that one of my schoolmate is pregnant. I was very shocked by that and she is already 7 months pregnant she also came to school for her clearance. That day Malou ( My pregnant schoolmate don't worry I'm not gonna put their real names for privacy) and her friends are at the ground floor while me and my classmates are in the first floor. We can clearly see Malou and her friends downstairs and vice versa, when one of her friend Roselyn (again it's a fake name to I've made it up) said that " Kana ganing mga marites lami kaayo tusukon ang mga mata ba" which translates to " You know those Marites are the ones I really want to pierce their eyes".
And my classmate Marielle didn't like that attitude but she choose to ignore it because she said she don't want to waste her time on something nonsense or useless. I like what she said also the reason why Roselyn said those in the first place is she thought we are looking at her pregnant friend which is Malou but the truth is were not. Actually we are looking at the basketball players playing in the same ground floor there located like duh of course are eyes land on her sometimes but not because we badmouthed her. Roselyn is just so assuming to assume that we are looking at Malou badmouthing her. I've heard that before Malou and her squad aka friends once gang up on my classmate Zia like they say Zia us such a hoe, that she's gonna be pregnant early and she is a bitch something like that. And guess who got pregnant first it's none other than Ms. Malou who ate her words and got herself pregnant first at the age of 17 years old, its funny how the table turns. Also Zia is not a bitch she just dresses like one its her style so we don't have a say to that if . That's what she likes to wear but that doesn't mean she is that kind of girl she is so nice actually fun, outgoing and friends with everyone.
I have another story and this one is the friend of my cousin let's name my cousin Olive and her friend Kaite their both 13 years old. My brother found it first in her facebook she Myday a picture of an ultrasound at first we didn't believe it she is so young how come she's already pregnant. We just thought it's her relatives ultrasound like she just Myday it on her facebook maybe for fun. We went to my cousin's house Olive to visit and we have the chance to ask so we asked her what really is happening to her friend. But turns out she doesn't know too because her friend hide the post so she wouldn't see it. Our other cousin told her that her friend Myday an ultrasound picture and asked if her friends really pregnant that's why she knows and unfortunately Kaite is really pregnant.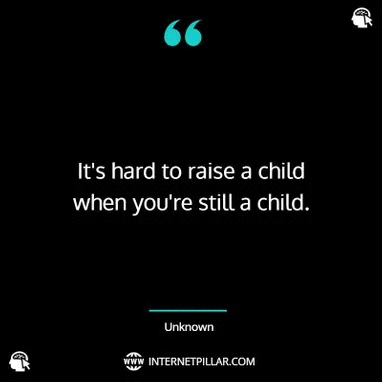 AUTHOR'S CONCLUSION:
Be careful on who is the person your going to hang out with, they might have an evil thought that can end you being pregnant. Always choose people that you know and is a good person who will not harm you in any way. If you feel that he or she has an evil plant then end your friendship immediately fast like a lightning. Another realization is that don't say horrible words to someone KARMA is a thing and you don't want to happen it to you. A Chinese Philosopher Confucius once said that "An Eye for an Eye, A Tooth for a Tooth".
AUTHOR'S MESSAGE:
Thank you for taking your time to read my article I hope you like it. Sending my online hugs and kisses to my sponsors, likers, commentors, upvoters and to Random Rewarder. Keep safe everyone and have a nice weekend.
as always,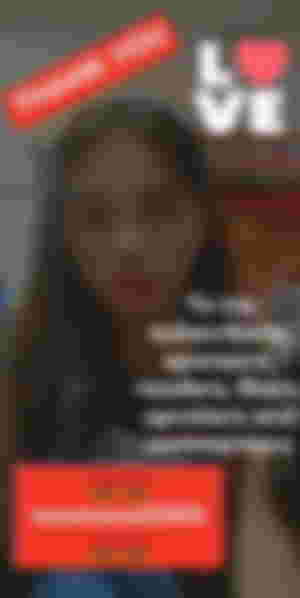 susanavel2005
June 25, 2022
Article #49 (3rd for June)
All images are from Google