Blockchain Social & Crypto Earnings Report #29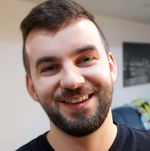 You want to take full advantage of the social platforms out there that use blockchain technology or have crypto monetization. Here are the 13 platforms I used to earn $628.87 CAD worth of fiat & crypto in April as well as some insights.
https://rumble.com/v175627-blockchain-social-and-crypto-earnings-report-29.html
https://peakd.com/hive-167922/@scottcbusiness/durqasok
https://odysee.com/@ScottCBusiness:4/earnings-29:0
This is my 521st episode/article. I put a great deal of work into this content so if you find it valuable, please do like, share, comment and subscribe!
My total alleged crypto social media income earnings are now up to just over $39,089 CAD not including crypto appreciation after originally receiving the payouts.
To briefly go over my social media results for April, I received around 7,300 engagements, 11,500 video views, 1,600 comments, 2,000 followers, and 159,000 impressions.
Publish0x – 3.34 AMPL - $1.35 CAD = $4.51 CAD + 60.35 STA - $0.042 CAD = $2.56 earned from post rewards. That's a total of $7.07 CAD.
Brave Browser – 2.61 BAT – $0.74 CAD from ad rewards and from creator donations for a total of $1.94 CAD.
LBRY/Odysee – 211 LBC - $0.031 CAD = $6.70 CAD from user earnings, content earnings, etc.
Hive – 185 Hive - $1.02 CAD = $188.70 CAD and 161.50 HBD - $1.26 CAD = $203.49 CAD. That's a total of $392.19 CAD from post rewards.
LeoFinance – 16.26 LEO - $0.18 CAD = $2.97 CAD earned from post rewards.
Cos.TV – 412.92 COS - $0.0165 CAD = $6.85 CAD earned from post rewards.
Read.Cash & Noise.Cash – 0.16 BCH - $356.71 CAD = $55.49 CAD earned from post rewards.
DTube – 45.45 DTC - $0.86 CAD = $39.27 CAD earned from post rewards.
YouTube - $50.60 CAD earned from monetization.
Blurt – 403 BLURT – $0.039 = $16.09 CAD earned from post rewards.
Loop – 307 LOOPR - $0.028 = $8.66 CAD earned from airdrops.
Serey – 961 SRY – $0.0067 = $6.46 CAD earned from post rewards.
The grand total came to $628.87 CAD which is about $471.63 USD.
My earnings are up mainly due to Hive putting out very strong numbers. I'm grateful to report that it's about a 50% increase. I won't be including LOOPR going forward as it was on Terra and is now next to worthless. Everything is pushing along as usual and scaling to my limited posting which I intend to increase. I've begun reaching out again for interviews and will have that as the primary focus going forward.
I will continue to share these reports every month to give you a breakdown of my earnings to be completely transparent and give you an idea of what you could do if you shared on all of these social platforms.
What are your income goals? Are you using any of the platforms I shared above? Is this useful and or encouraging for you? Would you like to see these reports every single month to get a better insight into crypto social profitability? Let me know what you think about this in the comments below and don't forget to subscribe!
*Disclaimer: This is not financial advice and is purely for entertainment purposes. What you see, hear, or read is my personal opinion, and any statements made are based on my views and should not be misconstrued as fact. My crypto portfolio may or may not be simulated*
👥 Support Me & Follow Me Elsewhere 👥
👉 http://www.scottcbusiness.com
Ask questions in my Telegram: https://t.me/cryptoandthings 
You can find all my cryptocurrency addresses on https://cointr.ee/scottcbusiness 
You can find all of my referral links here: https://linktr.ee/scottcbusiness 
Sponsors of scottcbusiness