Strategy-1: Before the end of education life, they have to set their goals according to their qualifications. Everyone has to think about their own merits, weaknesses, likes and dislikes, etc. when they want to determine their career. Whoever has a special interest in the subject has to make a decision by researching the subject in advance and build himself accordingly. Their respective preferences and qualifications need to be expressed in different cases.
Strategy-2: Quickly get a job for those who can apply or present their talents, knowledge and experience in the right field. The more initiatives you take to formulate and implement this implementation plan, the more your talent and strategy will increase.
Strategy-3: Wherever you apply for a job, you must keep the necessary information about the relevant profession or job. The most important thing is to check how useful it is for you. After the feasibility study, you have to apply your skills to the maximum in each of the candidates.
Strategy-4: Another important aspect of job search is networking. If he has any latent talent of his own, he develops it, communicates with friends and acquaintances who have got jobs before, in the company of his own university teachers and neighbors, who have to go in the company of those who are employed. If you have your own website, you need to let them know. And if not, you have to submit your resume.
Strategy-5: Wear beautiful and up-to-date clothes as much as possible. As the personality of a person is reflected in the costume, the smartness also increases. Address, phone number etc. given in the resume should be correct. The candidate must be professionally proficient in getting the job. This is because the hiring authority prefers experienced candidates over fresh candidates.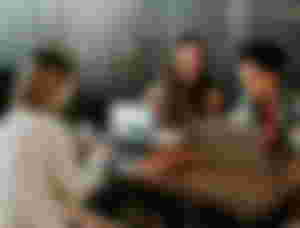 Strategy-6: You can't be disappointed under any circumstances. Because the real world is as difficult as it is competitive. If you fail twice and get frustrated, the job will not be in your fortune. But the gap between wanting and getting must be understood. In this case, first of all, there should be a realistic expectation. It should not be done as it is not possible to imagine Akash Kusum. If you don't get a full time job first, you have to do it even if you get a part time job. The advantage in this case is that it will reduce the frustration a bit. But bigger than that, experience will be gained, which is a special requirement for a job candidate. However, it is important to keep in mind that the experience will be useful in meeting the expectations. If it is different then the decision should be made after deep thought.
Strategy-7: Ability to recognize opportunity is also a great wisdom in getting a job. Those who can make quick and correct decisions in this case accept the best offers. Needless to say, many opportunities are wasted due to indecision. This inability of decision making gradually becomes a habit of some people.
Strategy-8: You have to have a challenging mentality to recognize opportunities. You have to take risks by judging different aspects of the job or profession concerned. You just have to be more discriminating with the help you render toward other people. Because many times mental strength and courage bring great success.
MORE ARTICLE:
1.https://read.cash/@sabbbir1010/6-best-online-earnings-trends-37db10c7#comments
2.https://read.cash/@sabbbir1010/job-or-financing-70b6e7ec#comments
3.https://read.cash/@sabbbir1010/affiliate-marketing-what-why-how-at-present-it-is-one-of-the-means-of-income-37867b4b#comments
Sir, @MarcDeMesel    @georgedonnelly       @Omar      @Telesfor    @SofiaCBCH   @molecular    @RogerVer      @ErdoganTalk      @TheRandomRewarder         if you give me the inspiration, I will get the inspiration to write better.