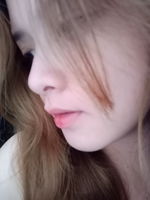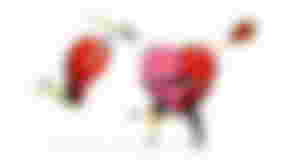 For today's blog, ("blogger na ba talaga ako? Haha") we will talk about "Ex/Exes." It was then initiated by ate/Ma'am @Zhyne06 , and here's the link to her artcle; https://read.cash/@Zhyne06/do-i-have-problems-with-his-exes-4bf091d8 .
From the moment that I'm able read the said article, I was then interested to join in the prompt. But because I was not feeling well for a couple of days, I failed to do it, also because I made other articles, so my mind just kept on thinking about postponing it first. Actually, in that very day, I left a comment and it really got my attention and interest. And now, I decided to finally continue writing and publish my entry for this.
You already knew that I am a jealous type of person, right from the start of my life. (May ganun??XD) Seriously, I am! Maybe because I am an only child and I adapted the environment of getting what I want and getting all the attention I need. I am not saying I am an attention seeker or something but I am just really get used to it. There were a lot of times also that I envied others, especially when they have something that I wanted to have too, but still, I tried not to force to have that something beyond my limits.
When it comes to relationships, I always informed and reminded my partner about the do's and don'ts of being in a relationship. The most important among all is to avoid making me Jealous to someone, especially when it comes to his ex or exes. But unfortunately, it never happen. A lot of times, I've been hunted by this especially when that specific ex-girlfriend kept on bothering us.
Do visit my amazing sponsors if you have time.❣️
Few months being with MGD, I experienced being bothered by his ex-girlfriend. One time, I was just finished taking a bath. As I was going inside our room, the girl just locked it. Like what? Seriously? What's her problem? Then, while I was on the outside, waiting for them to unlock the door, I heard that they were talking about MGD, that girl with her friends, and my roommates as well. They just talked behind my back, but I heard it anyway. The girl said,

"Is she the new girlfriend of MGD?" Someone said, "Yes!" I think it was my cousin. The girl kept on saying, "Where is MGD?" I think they are just teasing me. Duh, Whatever! But actually, I was bothered. The next thing I did, I confronted MGD. He explained his side, but honestly I am not convinced, for all I know they had slept together in his room. What the fudge! He said that he will talked to her. Later on, the girl stopped bothering us.
Honestly, I don't have any problem with this ex-girlfriend of MGD. The only thing that bothers me is that, he somewhat like wants to kept in touch with her. I was bothered because they live in the same place. I don't know what exactly his reason or reasons for doing that, maybe he's still into her. I really don't know. Everytime they see each other, even I was there with him, they smiled at each other. Eeikks! (Jealous here! -_-) This girl was his first girlfriend/ex-girlfriend.
This girl, I can really say that she's pretty both inside and out. Actually, I like her. Well, as for MGD, I really know that he's into her. One time, we had an event at school, he saw this girl wearing a cocktail dress. Looking into him, I was like being stuck for a moment. He can't take his eyes out of her. (Mimosa, selos na selos si bakla -_-) Now, this girl is the girlfriend of one of MGD's close friends.
This girl really gives me a headache. "The worst among them all!" Actually she is the girlfriend of my co-major and a classmate of mine as well. It so happened that MGD and I had a fight. When I checked his phone, I saw this text message, "Part, where are you?" So, I immediately asked MGD about it. He explained but I felt so numb to considered it and I am not convinced. I was really angry to know that they kept communicating each other. One time, MGD and I, as well as that ex-girlfriend of his and her boyfriend, came to the point that we talked about the issue. We also bought a witness, which was also my co-major and a close friend of the boyfriend of MGD's ex-girlfriend. I talked to girl, while MGD was with the other two. The girl said, "You don't know that MGD and I kept in touch, do you?" And I was like, "Seriously? Feeling Beautiful? Hmm..She really want a slap, huh?" Only in my mind tho. But, I really want to slap her, then tweak her just to let go of my anger, but I kept myself be still. "Lang, I'm sorry for what happened?" She added. I didn't say anything. I really just control myself not to say something terrible out of respect. Yes, even though, I was being betrayed at that time, I still have the guts to show respect to her, being an elder to me.

Fast forward, after all the talking, MGD and I had a talked. I was very angry at him. The next thing I do, I decided to broke up with him. I will not tolerate any of this anymore! We actually broke up, but later on, I gave him another, yes! Another chance to make things right, but the gap was in there already.
Aigoo! Am I bad? It was like, I making her look bad to you guys. SORRY! (╥﹏╥)
________________________
-There were actually lots of random girls that keeps bothering me. (Jealousy Overload!) I already shared to you before, and that's the reason why I learned to flirt other guys and later on, cheat. I am not bragging it, and I am not proud being that kind of girl because I know in myself that I am not like that before it happened, that I was being betrayed by someone. Well, MGD can't blamed me for doing that. But, I know its not an enough reason to get a revenge. "Revenge will never be the right thing to do", after all. As a matter of fact, I've been told by my friends, to just replace MGD with another guy, but I didn't listened to them, I just followed my heart and decide for myself. Still, doubts is there!
________________________
As for MGD and I, I really just hoped that it will never came to the point that we encountered those trials ever again. You see, I've shared a lot of happy moments about the two of us, but behind all of those, there were lots of bitter moments too. I just lifted it all to our Almighty God. He knows everything. I know, everything falls into its right place, in God's will!😌
_______&&&_&&&_&&&_______
Lead Image source: https://pandagossips.com/posts/925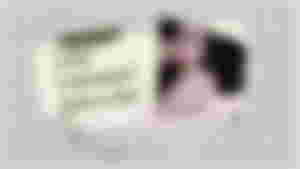 Thank you for reading.📖
Praises be all to God!😇
08/25/2021
_Renren16💚_