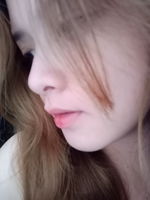 [#39] July 07, 2021
Hola sensoritas, senyoritos!👋
How was your day today? I hoped and prayed that you're all in a good state.
So, what's with the fussed?
This article was supposed to be published yesterday yet I'm still thinking of writing another one, regardless of it, I chose to just do it this time. I was just overwhelmed that finally I completed my eleven sponsor's block. Yahoo!!🎉🎊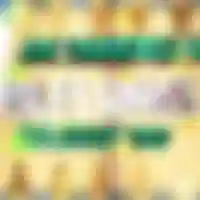 Honestly, I didn't know much of them, but still, I was very grateful for they gave me such an honor and support for my articles.
Let me give my brief knowledge about these people whom gave much of my blessings here on read.cash.
-My first ever sponsor here on read. I really don't know a lot about him, but reading upon his articles, I knew that he is a doctor. "Thanks Doc Shan!"
-She is my langga in this platform. I don't know, I just felt that I was a close friend of hers. Perhaps, at some point, we have similarities on attitude and perspectives. Unexpectedly, I was very happy that I found a friend like her in this virtual world. "Love love langga!
-I considered her as a friend of mine too. I came across with her, almost a month ago. I was captivated and amazed in every articles she published, especially for her talent in photography. She's one of my honorable supporters here on read. "Thank you Ma'am for always tuning-in and for inspiring me."
-She's one of my friend both personal and in this virtual community. Actually, I don't exactly know much of her even in personal. All I know was that, she also gave me motivation and inspiration to continue my journey here on read. "Hi memsh, Thank you for your support!" "Ang atung sabot sa gc untag matuman!"
-My goodness!😳 I came across to one of the successful users here on read. She's indeed a great woman I've known here on this platform. I kept on following her articles regarding beauty regimens and all. She's also a member of Club 1 BCH. (Sighs!😌) I just hope to become successful too. "Thank you Ma'am, it was such an honor to be sponsored by you."
-I called her, "My friend." I felt comfortable with her. Even if, I didn't know her personally but I felt really close to her. I am amazed of her beauty, her life with her friends and all. Seeing her happy, makes me happy too. (Ayys!) If given a chance tho, I want to visit and meet her.😁 "Hello my friend, I thanked you for every comments of inspiration and motivation you've given me in this platform."
-I was so surprised when I checked my notification bell and found out that there's a new sponsor.😳 Actually, I really don't know the reason why he sponsored me, but I am very thankful that he do. "Thank you sir for your generosity."
-At first, I was just reading his articles and commenting some of it. I never expected that this man would sponsored someone like me.hihi😅 "Thank you sir! And sorry, for I was mistaken you as woman."
-Hmm.. I was just fond of reading his articles. Maybe because it was kind of "Bitin" story. Actually, I never thought he would sponsor me anyways. "Thank you for sponsoring me, I hoped you can learn a lot of Tagalog words, and soon, fluently speak it."
-I just lately came across with her. I read and commented her articles, because I love to. I somewhat relate to her stories. Gladly, she sponsored me, afterwards. hihi.😁 "Thank you Ma'am, I know, I will have to get to know more about you through reading your articles."
-My newest sponsor here on read. I never thought I could be one of lucky users to be sponsored by him. Everytime he published an article regarding the "Patronage Week", I am really hoping that may be one of this days, I could be chosen. And now, it did came. God really blessed me!😇 "Thank you so much sir, it really means a lot!"
All in all, I am very pleased and thankful for all the blessings you have showered upon me. I wished that you guys will continue motivating and inspiring each and everyone of us. I know I still have a lot to learn from you.
All the best for you all!🤗❤️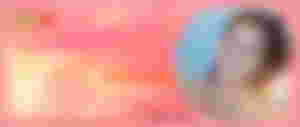 Thank you for spending your time fellas!📖😊
Special thanks to the other people here on read that keep on commenting, especially upvoting my articles. You really are my blessings. To ate @Zhyne06, thank you ate, because as what my mama said, you are a "Hulog ng Langit"!... Because of you, I made a lot of friends and I earned some 🤑💰, haha.😂
God is good, all the time!😇