Meeting with Bitcoin Cash House Venezuela (@BCHouseVe)
Since I started collecting funds to start a bakery from the simplest, I have come across many people who in one way or another have collaborated with this goal that thanks to several members of the Bitcoin Cash community I have been able to achieve.
Among them is Roberto @BCHouseVE as he tells me, somehow I caught the attention of @SatoshisAngels and through Roberto they wanted to contact me. This denotes the human sensitivity that exists among the Bitcoin Cash community to help people around the world and the power it has to do so with BCH technology. Although very grateful for the intention, by the time Roberto had contacted me the fundraiser had already been completed. That contact was at first around here at Read.Cash. Then by email. Thus, I was also learning about all the work that Roberto has done for Bitcoin Cash here in Barquisimeto, it is really admirable.
My personal meeting with Roberto was on Friday, November 6. I have hardly had time to be present here and on social networks because I find myself working very hard to get my little bakery going despite all the setbacks that exist, I say this because one night before the meeting I saw an email from Roberto making me one invitation to the Bitcoin Cash House Stand for the dissemination and download of wallets among citizens. So the decision to attend was made at the last minute. I even texted him very late at night and he still responded.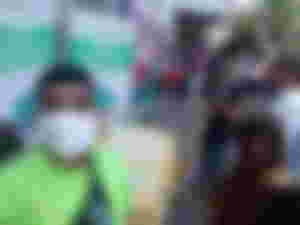 On the day of the meeting, I went to the place where Roberto located the Stand. Without a doubt the busiest avenue in the entire city. Located in the center of the city, 20 avenue is actually a boulevard full of shops where many people go to shop. An ideal place to talk about Bitcoin.
I arrived at the same time as him and his team, helped set up the Stand, and we were quickly approached by the curious people. For me it was a great experience that I did not expect to live. My expectation was to accompany and see Roberto's work, however, the interest generated by the Bitcoin Cash Stand was so much that I also had to collaborate to explain to people about Bitcoin Cash and cryptocurrencies.
Most of the people who approached the Stand were not very clear about what cryptocurrencies are and even more "sad", those who had heard about cryptocurrencies had mostly done so for the "Petro", the token launched by the Government of Nicolas Maduro that has been a total SCAM. However, we do not miss the opportunity to explain the benefits of being your own bank and sovereign of your money. This is for me the main feature to highlight about Bitcoin. I realize that the work must be aimed at the collective consciousness and activate this great potential for sovereignty that each person has over themselves thanks to Bitcoin and the cryptocurrency environment. The difference between bitcoin BTC and bitcoin cash BCH, how to use wallets (in this case Bitcoin.com for android) and how to accept payments in BCH in the case of entrepreneurs, all this was among the explanations and doubts of the people. I also had to mitigate many fears: the most emblematic. Who supports this? It is still very new to conceive a digital and decentralized currency in the population, it is the most difficult barrier to break down.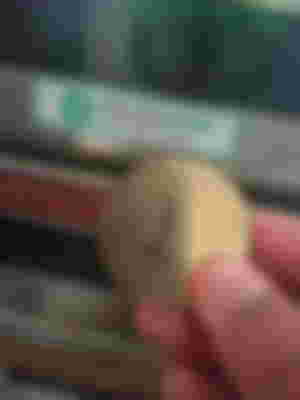 I am very satisfied with all this experience that day, facing people and explaining all the benefits of using this technology is not easy. From here my respect to Roberto for his work and I hope he continues to be supported by the Bitcoin Cash community. It also helped me to know my degree of knowledge of cryptocurrencies with respect to other people, I do not talk to many people about cryptocurrencies, they see you as a Geek (and I feel like a money geek) when you talk about cryptocurrencies, blockchain and the system global monetary. Grateful to Roberto because after this little work done he invited me to lunch the day with his team and to have had this opportunity. My blessings and best wishes to you!