The kids have fever and so as Mum
July 04, 2022
Olah!!!
I've been away for two days straight not just here but also in noise. I can't even hold my phone the moment I arrived home.
Saturday morning, Mum ask what time will I come home and I told her I'm gonna be heading late afternoon since we need to go on site to check and help with the cleaning since were short on labor and it needs to be open the next day for the orientation of the employees.
Mum then told me to buy some medicines on my way home since my son and my niece have fever. Thinking that my son was sick can really crumple my focus at everything. Yes, you might call me a weak person but when it comes to the concerns of my family I am really not handling it well. My family may see me strong but it's quite the opposite though. I just don't want to worry them that's why I'm keeping it to myself. hehehe
My Boss don't even want to let me come home as we need to fasten the pace of the cleaning but I just can't. My son rarely caught fever as they are complete with vitamins and Mum even control their foods so that the eat healthily. But when the kids got sick, expect it to be worst. Kids who can't control their sickness and also not used of being weak, so expect it to be a little hard especially to the one's taking care of them. Mum said I need to hurry for my son kept on crying while calling my name. Imagine me being away and need to escape work so that I can tend to my son. But as usual, Cebu is widely known for the heavy traffic especially now. So I had to travel almost five hours just to able to get home.
Also, didn't forget to buy their medicines. And since my niece is older than my son so I need to buy different set of fever medicines for them. I also need to take some vitamins for me not to get infected since I need to work Monday.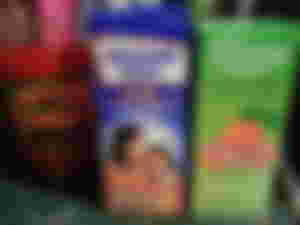 The moment I arrived home, welcomes a son with swollen eyes from crying, slowly walking and told me " Mama lantan ko" (Ma, I have fever). Gently carrying him and ask him everything just to soothe his feelings. Had to commend Papz for doing everything since my son won't let go of me. He needs to do the cooking and the washing of dishes since Mum needs to take care of my niece too.
One of the reason why I can't even hold my phone or even open my pad is that my son gets too emotional and murmur that he's sick yet I'm distracted over other things(conscience!!!!) So I neglect my phone and tend my son and also the niece. We take turns on watching over them.
My sons fever gone in and instant and come back again. I need to wake up ever other hour when he wants to drink water, to puke, to drink medicine. Even checking his temperature. The pedea is out and we'll be back Tuesday so we need to wait and let them take their fever medicines obediently.
Sunday evening, when my son's fever went down and we had a normal talk, (when he's fever surge, he just want cuddles and no talking as he's tired). So I told him to not come to school if ever his body can't take it. But the stubborn man just wants to go to school as they will be practicing for the graduation. The patience in me was down to 50% already but I just told him that if he can take it then have his Tita assist them and Papz would pick them after the practice but if ever his body can't take it that's when he needs to go home immediately, to which he agreed too.
Earlier at work, the teacher messaged me asking if my son has fever,so I told her it's already mild now for before I traveled to work I checked his temperature and it's gone back to normal already. She told me that my son even danced during practiced but he got teary eyed so she wondered if he's sick. And she even suggest me to just let my son practice the song at home to avoid inconvenience. Glad the kids have a very kind teacher.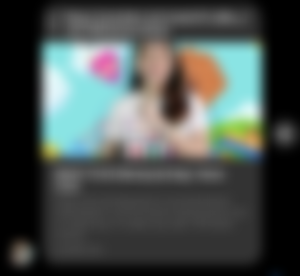 Then she sent me the link to which I forwarded to the family's GC so that they can download it at home.
Then afternoon came and I ask Mum about the kids and she told me that my son was fine now but my niece wasn't still and she needs to be check up for her fever hasn't gone down.
The worst is Mum also caught the fever. To which I worry as Mum is way worse when she get sick. I take after Mum, we rarely caught fever but when we do it will go for days or even weeks and we're really weak on those span of days. So knowing that Mum has fever adds to my worries that even now I want to come home and tend to her.

The weather nowadays really can affect out bodies. My Boss suffered from it too and even now her colds are still present and she's taking medications of it. The kids and now Mum. I don't know what to do when it comes to this situation that I am away from them. My worry overpower everything and prayers is all I can do to help them. I even told Papz to cook veggies and to cook Mum and the kids some porridge just so they can regain their health especially Mum.
I even voice out that I don't want this kind of situation on Friday which is the birthday of my son. I want everyone to be well healed already and I kept on praying for that too.
As of writing, Mum already took her medicine and now sleeping. Papz kept me updated for me not to worry not knowing whats happening at home. I really wanted to cry right now but it will not help heal the members of the family so I better kept this to myself for now. lol!!
---
Better take your vitamins as the weather is really unpredictable these past few days. And to mother's out there whom their kids also had caught fever, I hope they get well soon too. Get well soon to those who we're caught up with these seasonal flu and I hope the family is always there to comfort you.
Thank you for reading!
@mommykim