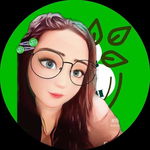 Being in love is just like walking in a cloud nine. Even if you are afraid, angry or what but as long as you are in love, everything will be better.
You are always happy. Although it will give you pimples sometimes for not having a proper sleep.
How can you sleep if you are always thinking the one that you love? His face, his actions,,the way he speaks and his whole being will always be remembered and will always keep on playing in your mind.
Then suddenly you will laugh for no reasons at all when you will remember the things that the two of you shared.
The love that you shared is worth remembering after all.
Our beautiful love story continued. Being with my Crunchy is indeed crunchy at all lol.
He always visited me at my house. But still secretly.
There's just some funny moments that I will never forget.
When Giovanni's Friends got the guts and take the risk in courting me.
There are two of them. Let's begin with the first one. The runaway boy Addie.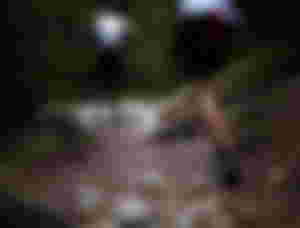 This is a very funny moment. I visited my friend Clawe as I wanted to see their new piglets.
Her mom bought two piglets and plan to raised them until it will good to sell or cook specially during birthdays and fiesta.
I'am happily watching the piglets eating when suddenly someone called my name.
It's Addie! I greeted him and he looks bothered and hesitant.
Oh just what's his problem? But I never mind and continued watching the piglets.
Then a few moments later.
He shouted my name! I was shocked and look at him.
And I asked him "Yes?".
But he is still bothered. When suddenly he finally got the courage to talked.
"I LOVE YOU!!!" that's what he said in a loud voice. Then what's funny is he immediately run without looking at me.
And I'am left dumbfounded and speechless. Then I heard Clawe at my back laughing.
"What was that? It's very funny haha, saying I love you then run away!" Then she continued to laugh.
And my answer is. "Well I don't know". And join her laughing too.
Yeah I really didn't know and expected that he will said that!
That night, I told Giovanni what happened and he is laughing too. I don't know if he felt jealous.
But he is laughing so hard at that moment. Then one day all his friends hang out at Aunt Linda's store and Addie was also there.
Actually his friends still didn't know that we have a relationship. As he is a quiet and a secretive guy.
But for my Circle of Friends they all knew that I'am with Giovanni.
I don't know what's gotten into him that he tease Addie in front of his friends.
"Well, well who is this boy who courted a girl in front of the piglets.!" Then he laughed teasingly.
Oh my! Addie looked at me while his eyes is saying. "Why did you tell him?"
But nah! I didn't looked at him again. You know Giovanni is always a teaser ever since.
"Oh I'm sorry Addie, Goodluck."
Then feeling guilty Addie spoke. " Oh it's only a joke, nothing personal don't mind it."
"Well that's good Addie, now I became a joke? While yesterday you shouted that you love me. Oh well it's okay I don't love you too."
Giovanni's Circle of Friends keep on laughing and are teasing Addie too.
" Just who is this girl huh?" The other friend asked.
"Oh my!" I'm just silent in here don't mind me!"
But good thing Giovanni divert his attention by telling him that it's not important at all. He is just teasing Addie.
He is the Joker of the Group. If you will looked at him he will always smile and very funny.
But if you will look at his heart and soul. There's a part of him that is sad and lonely.
And I'am just right here for him. Right by his side whether he will need me or not. I'm always by his side.
I gave him the Theme Song "I'll always love you".
And it will never change. I will always love him.
Now let's proceed to the second friend of Giovanni who courted me.
This time Giovanni heard it all!
Giovanni and his friends are welcome to watch television at our house. My grandma will allowed them.
One day my grandma sleep early and it's only me left sitting when Ray arrived.
He is one of Giovanni's close friend. He said hi to me and sit down in front of me.
Then one moment later. He spoke, saying that there's something that he wanted to tell me.
I was taken by surprise. He is just a typical quiet man and kind.
Wondering what's this all about.
Just like Addie. He is hesitant too and afraid.
Then I was shocked by his confession.
" You know, I had loved you,a long time ago. And now I got the courage to tell you."
Oh! I'm speechless again. When suddenly I saw a shadow behind the window.
Our window is an old jalousie that is made of wood. And you can clearly see if there's a person outside.
And guess who it is? It's Giovanni! Smiling and controlling his self not to laughed.
He signal his hand saying me to keep quiet so that his friend Ray can continue confessing.
But I lost my focus and didn't heard what Ray is talking. My eyes is already glued at Giovanni.
Until I cant keep it anymore. I'am about to laugh.
"Oh I'm sorry Ray" but before I burst laughing. Giovanni spoke. And Ray was taken aback.
I can still remember his expression that day. His eyes became big and speechless.
And As usual Giovanni is laughing and teasing loudly.
Poor Ray! I know he felt ashamed. Just imagine that! He is confessing then someone at his back secretly listen and it's his friend.
Teasing him none stop.
And that very moment too. Ray already realized that me and Giovanni has a relationship.
He politely said goodbye without looking back.
And Giovanni? Is still laughing to the point my grandma woke up and scolded me for being noisy.
It's not me grandma lol.
That was the days of me being in love and very Happy.
But in just one blink of an eye. I heard a news that Giovanni is reunited with his long time relationship Girlfriend.
Well For being a long time I'am also included. But he showed it publicly. They are of the same age.
And he will pick her up always at her work.
How I wished he will come and pick me at my work too but it didn't happened.
And now I was left broken again....
Ahhh how many times will this man broke my heart.
But still I love him and will always will be....
leejhen 💞
Like the Story?
You should start from the very beginning.
Enjoy...
Part 1
https://read.cash/@leejhen/paper-roses-long-forgotten-but-kept-hidden-part-1-c0b5d9fb
Part 2
https://read.cash/@leejhen/paper-roseslong-forgotten-but-kept-hidden-part-2-368cfa96
Part 3
https://read.cash/@leejhen/paper-roseslong-forgotten-but-kept-hidden-part-3-5e52031c
Part 4
https://read.cash/@leejhen/paper-roseslong-forgotten-but-kept-hidden-part-4-2d7bf261
Part 5
https://read.cash/@leejhen/paper-roseslong-forgotten-but-kept-hidden-part-5-86808085
Part 6
https://read.cash/@leejhen/paper-roseslong-forgotten-but-kept-hidden-part-6-6f7acfe4
Surprise!!!
https://branch.wallet.bitcoin.com/pMBmy47DOjb
A surprise shareable link for the very first reader of this Article of mine.
If you are an aspiring Writer you are very much welcome in read.cash
And of course much more welcome in noise.cash too.
Just comment in here if you're gonna need my guide. And I'm very much willing to help.