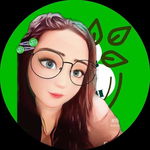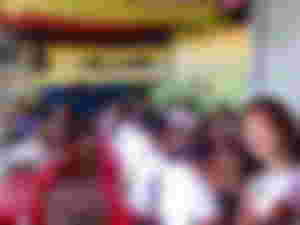 After our 2nd Destination, we felt hungry. It's lunch time already so we decided to stopped at KM.33 GRILL, a restaurant just along the road.
There are variety of foods to choose. Of course it's all free so we let the big boss select our free meals. We had a grilled pork, fish larangan, fish soup too and pork soup.
So they like the fish and the pork hehe. Well as for us we eat whatever it is. We are very hungry at that time. I eat 2 cups of rice.
And I'm very full! Actually all of us. So we decided to stay and relax for a little bit. The CEO brought a Tanduay ice and SanMig light.
They enjoy drinking for just one bottle each only, nothing more or else we can't finish our tour. As for me I am only watching. It's been a decade since I stop drinking and I'm afraid for just one sip I will immediately be affected and sleep haha.
So much better not to drink for safety purposes too.
I was very chubby during this Tour and I miss this body fats.
This photos are taken by my friend Marisol the one who is standing at the first pic as I'am shy to take a photo while eating.
All of us are only virtual friends. Meet in the online world and both From Cebu So it's fate and destiny for us to meet and greet each other personally.
A very one of a kind rare opportunity. So I didn't want to missed a chance I joined immediately.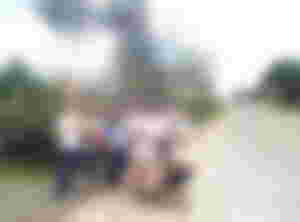 After we fill our empty stomach. We are all ready now for our 3rd Destination. At the "Island Sky."
That's our groupie pics. We take a picture before we entered inside.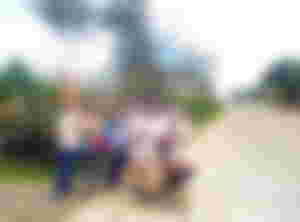 As you can see I'm a shy person so I'm always at the back haha. Oh sir Jim was not in the photo because he is the one capturing us.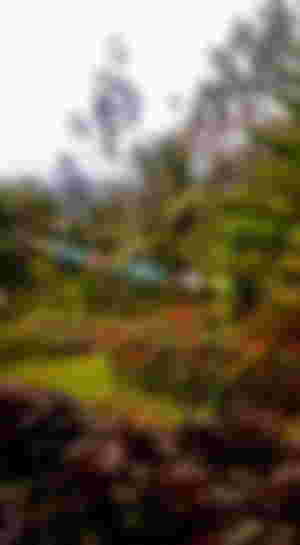 This colorful hanging bridge welcome us. The place was full of plants and flowers too.
The scene of Nature and the breath of fresh air.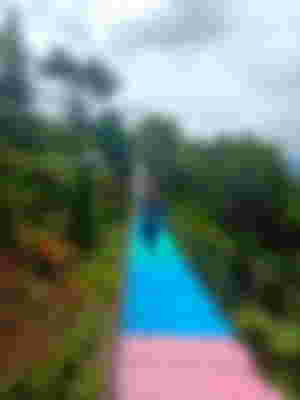 Our groupie bridge photo ❤️ It's easy and colorful to watch. But in actual the Bridge is keep on rocking. It's hard for us to take a first stepped.
It keeps on swinging haha. But we managed to crossover after how many years lol.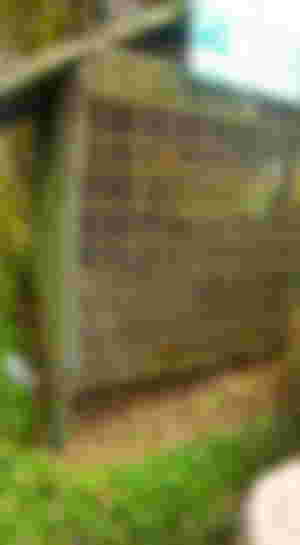 As we passed by going up the stairs above We saw this cage. There is a monkey inside and his name is Moymoy.
But the cage is very well closed. We can't clearly see but the monkey is inside sitting I guess.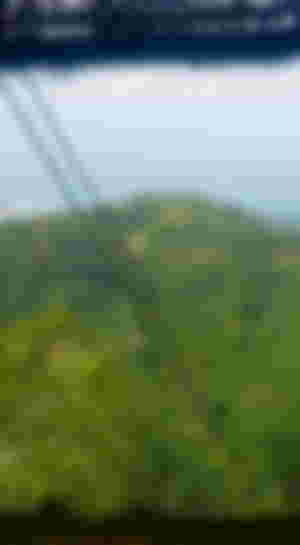 This is the view up above. The green scenery. During this time my photography is not so good. So please bare with my photos.
It's very refreshing. Feeling the cold breeze touching my skin and smelling the fresh air. It will truly complete your day.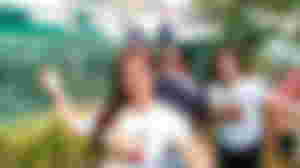 This is a cable car up above. And it's under maintenance so we can't ride it.
And we are!!!! the Powerpuff Girls haha. Or a Chubby Girls lol.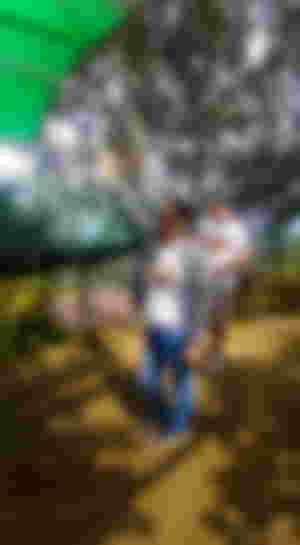 I'm not planning to ride though as I'm afraid of heights.Im just there making a pose of my chubby tummy lol.
The view is very beautiful. I wish I took many photos on this but this is all I have. On some other Destination I have many pics.
And that's the end of our 3rd Destination Tour and thank you for stopping by. If you want to read more about the 1st and 2nd Destination. Please feel free to click the link .
https://read.cash/@leejhen/a-tour-to-remember-1st-destination-west-35-1abbfef3
https://read.cash/@leejhen/a-tour-to-remember-2nd-destination-balwarte-alfredo-7187e4dc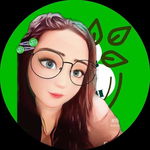 Enjoyed this article?
Earn Bitcoin Cash by sharing it!
Explain
...and you will also help the author collect more tips.