January 27,2018. This is the tour that happened once in a lifetime. A once in a lifetime chance.
This is the time where I'm very active on the online world. Until I joined this company. Friends whom I met online got the chance to met personally through this tour.
As the CEO is from Cebu, we got the chance to be the first batch joining this tour. I grabbed this opportunity and joined. I wanted to met my friends online and experienced the tour eventhough I have a motion sickness when travelling.
Because of overwhelmed and excitement I did not able to sleep at all. But despite of this I still went and joined the tour. Because I knew deep down inside my heart, that this kind of opportunity will not happened again. So better take this chance.
Let me share to you my friends this once in a lifetime tour of mine...
Let's start with our first stop over destination at the "West 35"....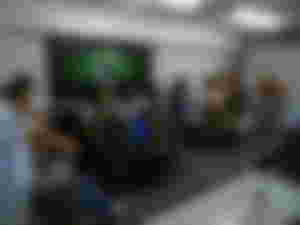 Members are agreed to meet at the office at exactly 8 a.m before the tour. This is our small office located in Cebu.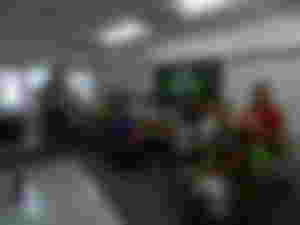 The CEO discussed first the matter about the company. They are my online friends then we finally meet because of this tour held by the company.
The one standing is our CEO and the one wearing the red T shirt is our Vice President. They are kind and very approachable.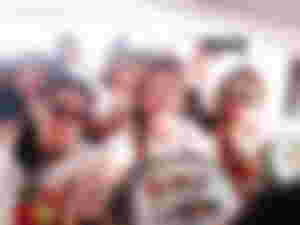 Finally the Van arrived. All are very excited. We take pictures and selfies. Only 9 members are chosen to participate in the tour. And I'm lucky to be part of it. The van limit is 12 persons only.
These days are during my chubby days hehe. Well it's easy to find me as I've got a mole on my upper right forehead haha.
I wear sunglasses because of my eyebags and dark circles. I only slept for one hour.
The two girls sitting beside me are my close friends, Jay Ann and Jovy. We called ourselves the Powerpuff Girls at Wow RVG Company.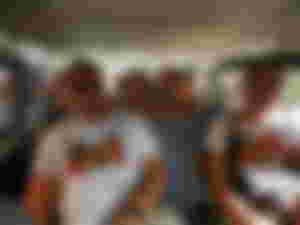 The CEO was sitting at the front beside the driver while the Vice President is with us at the back. They take selfies too hehe. While we also take a posed at the back.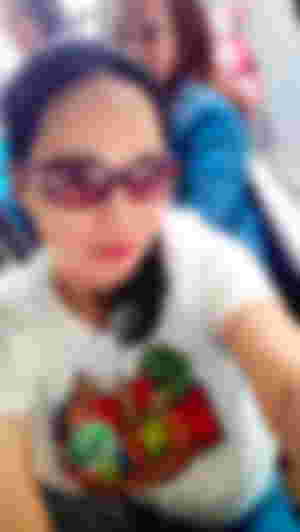 I take a selfie too haha. Please excuse me for being chubby hehe.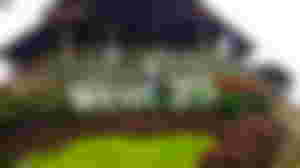 We finally arrived on our first destination. At the West 35. It's a roller coaster ride. But I managed to survived!
It is located above the mountain. The view is very nice.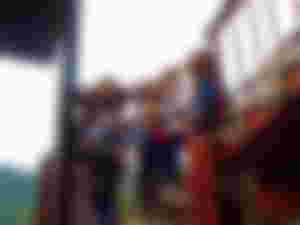 Before we climbed above the rooftop we take a selfie on the stair. Everyone is very happy.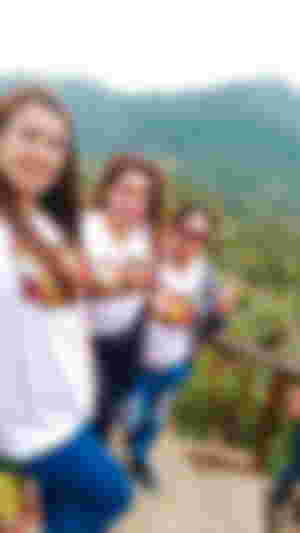 Of course the Powerpuff Girls take a stair selfie too😆 We are supposed to have a 7 destination tour. So this is our first stop over. Our First Destination.
The view is mostly trees and Plants. Especially mountains too. It's very cold in there and very windy.
This is the second floor. We take selfie again. The selfie Powerpuff Girls. Beside me is a restaurant. The view is very nice all trees and mountains.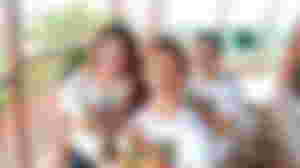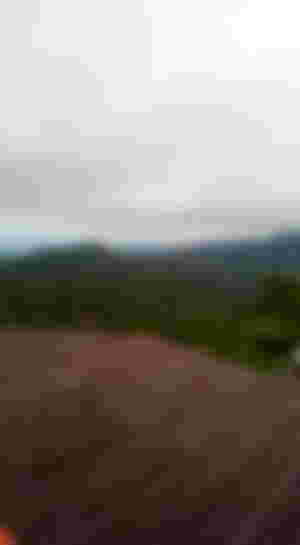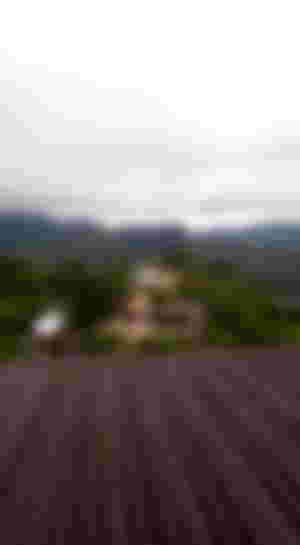 This is the view above. An amazing green scenery and mountains. Perfect for couples watching the view while hugging each other. The wind is very cold in there.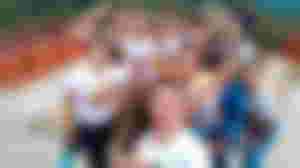 At last we reach the rooftop! It's very windy in there and very cold. Good thing I wear a jacket. we posed and take a picture as a remembrance. Groupie!!! smile 1,2,3 Smile.😁
Oh just look at the back! there's a couple happily dating. Just aww! so nice to hug in there when you are with your special someone. Me I'm hugging my jacket. 😆
So this is our first destination. Just a warm up only. Letting us breath the fresh morning air came from trees and mountains. Relaxing our body and mind.
This is our first Destination hope you enjoy and smell the fresh air too hehe.
See you at the next destination.....
Enjoyed this article?
Earn Bitcoin Cash by sharing it!
Explain
...and you will also help the author collect more tips.