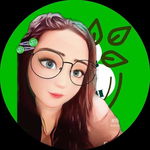 Here comes our 2nd Destination at Balwarte Alfredo. In English "Alfredo's Territory."
It's an old antique house Diner. But we didn't dine. The moment I entered inside, The aroma of the coffee hits my nose.
Some people are drinking coffee inside while chatting. As for us we are guided by our tour guide inside the house.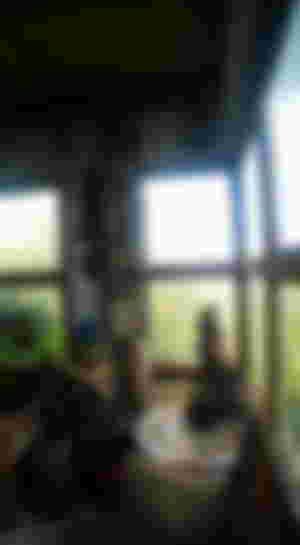 Vintage and the wooden collections Greet our eyes.
And some old photos I don't know who. But I guess they are a well known personality in their era or it's the owner Alfredo I guess. I just forgot to asked as I find the pictures creepy to looked at hehe.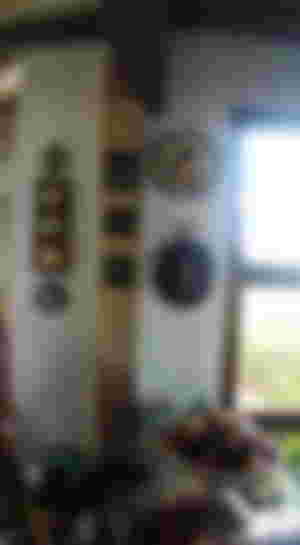 There are some Vintage wall decors too. And this is a wooden fruit holder I guess.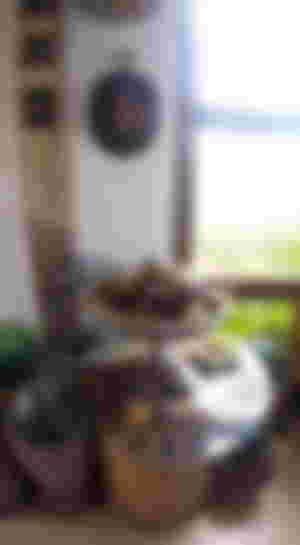 So here's the clearer pictures. The wooden glass round table are very clean and amazing. There's a small fan too.
I don't know what is that number 25 wooden decor is. But It looked nice. And the golden watch. Not so sure if it's really a real gold.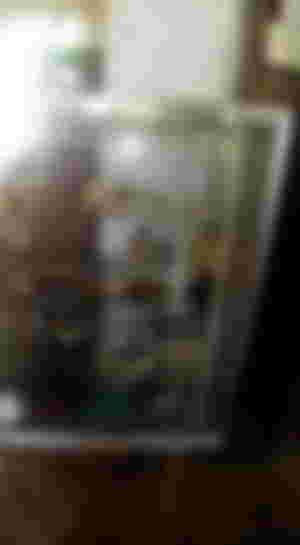 Wow look at these! Some old and antique plates,mug, a vase and much more. They are well kept in a glass.
Preserving the memories of the past. You are free to see but not to touch.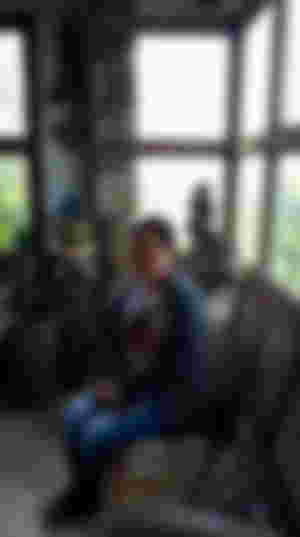 Zoom in and look at the view at my back! It's a real antique wooden designs. I guess that bench I'am sitting too is very old.
The blue magic lamp. Not so sure if it's a lamp. Please help me name it if you know what is it.
I miss this chubby face of mine where my nose was already covered by my face lol.
Being inside in this house as if we're back at a Medieval age. But you know the creepiness that I felt was always there! giving me a chilling and a tingling sensation. But I never mind it. I was there to enjoy.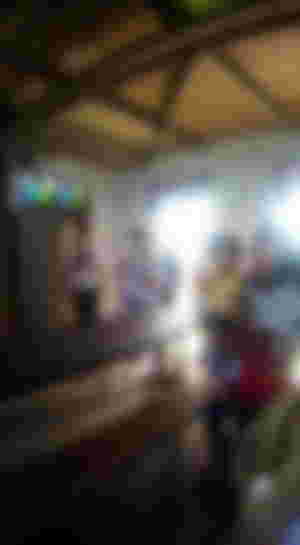 We went up at the second floor. But it was still under construction. I saw this long wooden table. Looks like old too.
Wondering what kind of wood it is. The tour guide said we can dine in there and enjoy the nice view.
The one wearing a black shades is our CEO and the rest is my co employees and friends. We only met at the online world. Then was given a chance to meet personally with this once in a lifetime tour.
We are all both living in Cebu and the company's office was also located in here so we are priority on the said First Company Tour. And I'm so happy to be part of it.
I will forever treasure this once on a lifetime opportunity.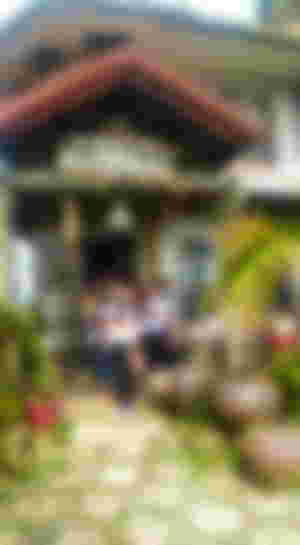 We went outside the Balwarte Alfredo with a happy smile on our face. Even outside, there's a touch of antique too.
That old ancient jar Beautifully designed at the entrance. And the wooden vintage decors near the door look a bit creepy right haha. I forget it's name tiki? or what? I'm sorry I don't know.
But it's tiki I guess. Those creepy wooden tiki which added the ambience of an old era. And it's very nice to look at.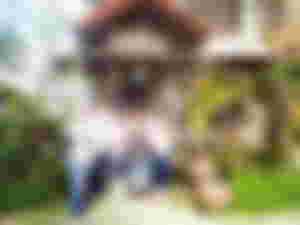 Before we proceed to our next destination. We pose a group photo outside. A picture that is worth keeping for.
That's the end of the tour. Thank you for joining me reminiscing this once in a lifetime tour.
Please do check and visit also the first destination at West 35😊
👇👇👇
https://read.cash/@leejhen/a-tour-to-remember-1st-destination-west-35-1abbfef3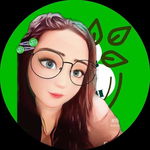 Enjoyed this article?
Earn Bitcoin Cash by sharing it!
Explain
...and you will also help the author collect more tips.