Grocery Shopping + Manhunting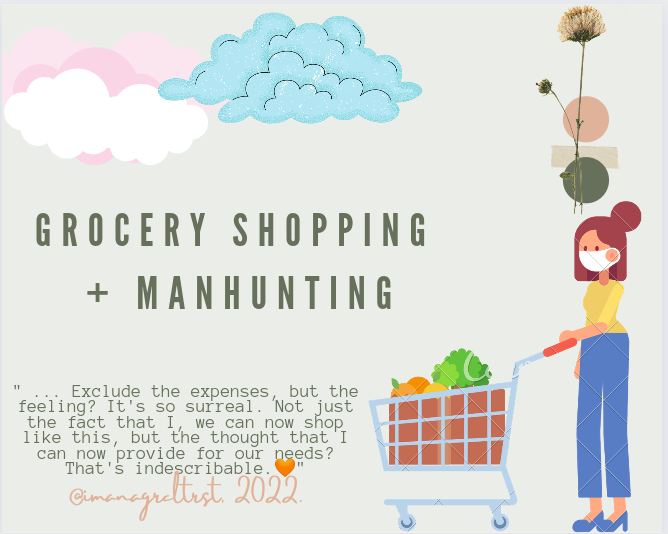 When we are still a kid or a teen, we got to be happy so easily with so many little things. Such as toys and playmates, gadgets, foodies like junk foods and candies, and even crushes.
But as we grow old, our preferences and basis of happiness do changed continuously. And, it was just like me. Before, I kept on asking and even begging our parents to buy me a toys when I was a kid and gadgets when I turned into a teenager. Yah know, peer pressure and the eagerness to fit in into a modernized society. Glad that it changed and I was not able to be stuck in there~
Now, what makes me happy?
These things can bring out the joyfulness within me and which I also considered as my "happy pills."
The fact that I can be productive and profitable in every passing days and this is what I referred to as "2Ps."

Providing for some of the family's basic necessities and wants.

Supporting my and my siblings' studies without asking our parents for some hard cash.

Treating myself with self-love, care, appreciation, and satisfying my needs and wants.

Most specially, living into a more peaceful and cheerful life. In short, having that peace of mind and living.
Aside from this intangible ones, these can also captivate the smiles in my face and uplift my lively spirit.
Organized stuffs, clean room and surrounding, tidy bed, silence.

Foods and healthy relationships with our family, friends, and other people.
And as an adult, there is this certain task that made me feel so alive and joyful. It's tiring, yes. But, the satisfaction that it can give to me? That's indescribable.
In this recent article, I mentioned this certain goal that I wanna achieve every month which is to shop for our stocks at home that can prolong up to at least 2-3 weeks. What is it? None other than, grocery shopping. 🛒 And, it's been almost a month since I last did it.
Today was two days away before it turned into a month of having those stocks and we just ran out of such items about 2-3 days ago. And since I will go to the city proper to submit my brother's learning materials for Quarter 2, I decided that it's the time to do another series of grocery shopping.
How did I funded it?
I withdrawn PHP 4000.00 ($78.06) wherein most of it was from my scholarship allowance (yes, may natitira pa din 'til now. Hehe!) and I also converted 0.1 BCH from my hodlings to add some on it.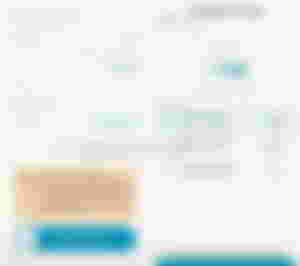 After I finished my agenda to bro's school, I along with my younger sister go to the biggest supermarket in our town. It's gonna be my sister's first time to enter the vicinity after more than 2 years of being stuck in our home. I prohibit her kasi even though the establishments already allowed them to go in.
Since she just go there again today, I told her to go and get the snacks that she wants. And, that's what she did. Though, most are kinda pricey but go. It's once in a blue moon naman.
After roaming around the supermarket, here's what we got. Two baskets that are full of foods and toiletries. As you can see, that boxes of Nido are for our cousin. Pinasabay na bilhin, hehe.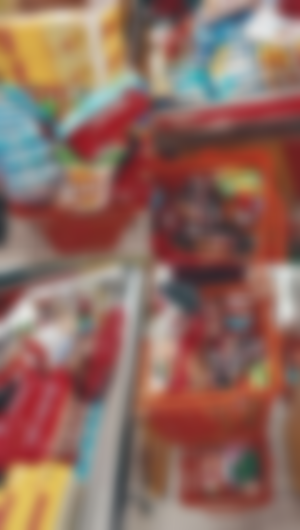 After that, we proceeded to the food park to buy some snacks and to the wet market for our viand for the dinner. And, here they all are. At the end of the errand, I got two boxes and some brown papers.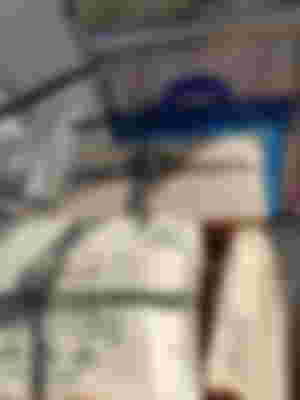 When we arrived at home, I just rest for some minutes and fight na agad to organize the stocks in the racks.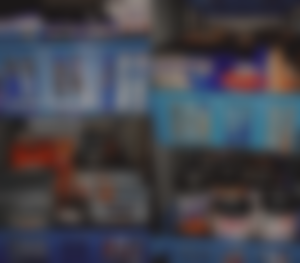 How do I organize the stocks in the racks? Here's how:
1st layer: Snacks and drinks.

2nd layer: Coffees, condiments, and seasonings.

3rd layer: Noodles.

4th layer: Canned goods.
More so, here's another space (our bread keeper container) that I filled with snacks and several sweets. This is where I and my sibs get along with mooore~ sweets.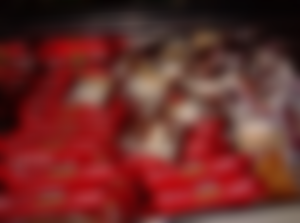 Of course! Facemasks, hand sanitizers, and alcohol won't be absent in my list. That KN95 masks are just for myself. I am more comfty and can breathe more easily in there kasi compared to surgical (or non-medical) masks.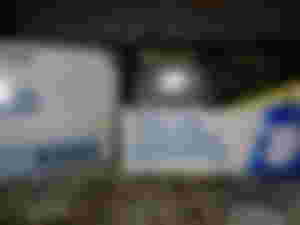 Coz I got to see so many handsome and hotties out there. First is my crushie that works in Friendship as a part-timer. He's about my age or maybe 1-2 years older than me. Grabidad, 'yung mga ugat sa braso n'ya and his voice and scent? Accck! It's so manly. Been eyeing him since around September 2021 pa. Sssshhh! Hope that Ate @Ruffa will get to see him too, chars~
Last are those group of criminology students sitting in one of the dine-in spots in a stall in the food park. Amp~ basta, nagha-heart si eyes ko kanina. Hihi!
Though, it's not really a "manhunting." But, that's the thought. Ah, ewan. HAHA!
---
Here is me, leaving this words from my article "My Thursday: A Day For My Monthly Goal":
Like what this post had said, "You know you're an adult when a trip to a grocery store makes you happy..."

© to: Aesthetic Finds Facebook Page

Exclude the expenses, but the feeling? It's so surreal. Not just the fact that I, we can now shop like this, but the thought that I can now provide for our needs? That's indescribable.
---
For more articles, just visit me here in read.cash:
imanagrcltrst: https://read.cash/@imanagrcltrst
And, we can also have a chitchat in noise.cash:
imanagrcltrst: https://noise.cash/u/imanagrcltrst
---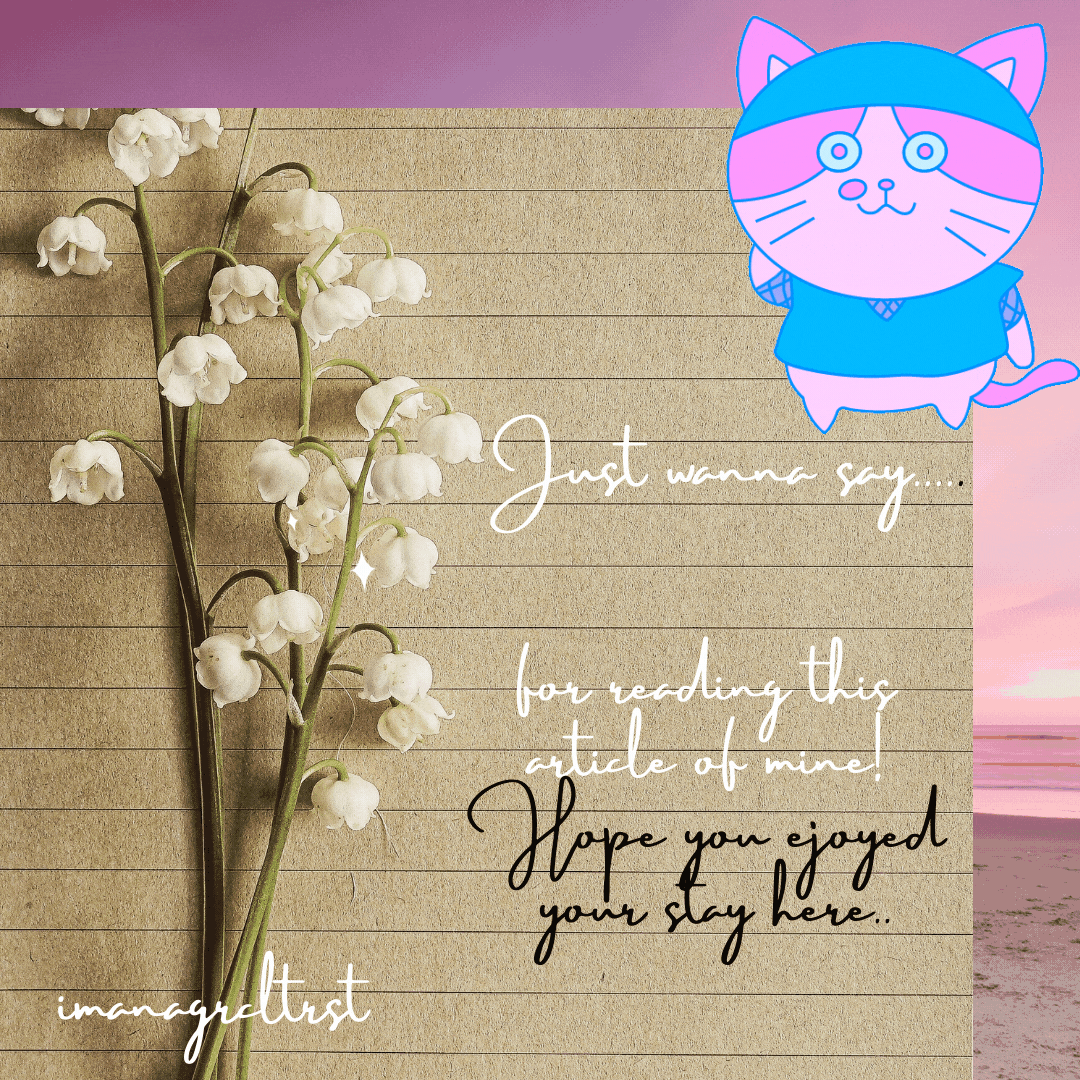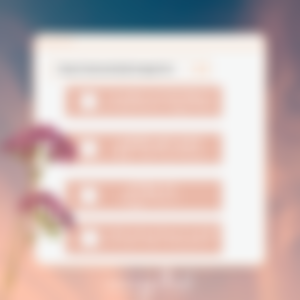 ---
LOVE LOTSSS!
ARTICLE NO. 26 OF 2022
TITLE : <Grocery Shopping + Manhunting>
DATE OF PUBLISHING: <February 11, 2022?>
Sponsors of imanagrcltrst