My Thursday: A Day For My Monthly Goal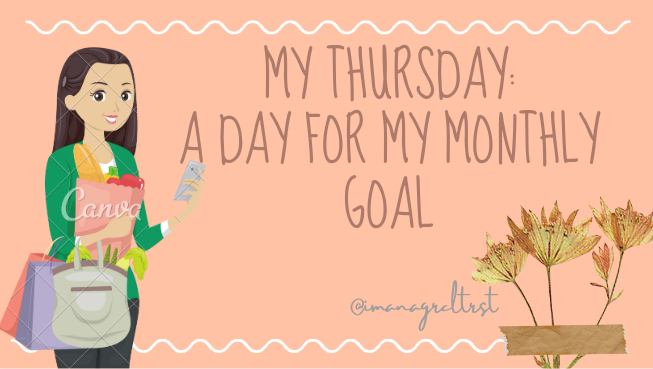 Ohayo, read.casherssss! 🤗
It's been two consecutive days of having no articles to publish and I even goes a bit inactive and less interactive here. Got so busy this past two days (Wednesday and Thursday) in the outside world. Doing so many things such as the chores in the house and revising my thesis outline.
My last article was by last Tuesday pa and it is the Certified Noise.casher For A Year, wherein I shared my first year with noise.cash. But, tadaaaa! My tasks for today isn't that much, so I will grab the opportunity to write an article.
For this article, I will just share how did my Thursday goes and what I had accomplished that that.
So, let's start? In 3, 2, 1 .... welcome to my blogggg! 💓
---
Since the day that I can make a living (way back 2019), I set a certain goal that I really want to achieve every month. That's why I am allotting some budget for it coz I need to do it after 2-3 weeks or so. What is it? Buy some groceries.
The last time that I did this task, it was by December 22, 2021 which I shared in this article, My Biggest BCH Conversion In 2021.
And, last Monday (morning), our stocks had run out. Well, not totally because we still have around 4-5 in-canned goods. But, we don't have some rice stocks kasi and that's the signal for me to buy some stocks and I planned it by Tuesday sana. Good news, Papa initiated to buy rice and so I just said to myself that I'll do it after our rice run out again. Maybe about 10 days after. Also because according to Mama, it's not my responsibility to do that coz she can naman. So, okay. Hehe~
But, a bad news was then announced by the night of Wednesday (January 12). It says that our province will be in Alert Level 3 (starting today, January 14 to January 31) due to the sudden rise up of COVID-19 cases, this past few days. Sad to know but we can't do anything but to accept it.
Also, there are always a cases reported in our community (barangay) in each passing days. The highest is five, last Monday or Tuesday yata. And, that pushed me to buy our groceries na and just forget my plans.
So, yesterday morning when I am washing the dishes, I told Papa that we'll go to the city proper around 9:30AM. So, I prepared my list and myself. Since that I don't have any cash in my wallet, I dropped by at the nearest LandBank ATM machine to withdraw some cash. But, all their machines has a notice saying, "No Cash" and the same with in PNB so I only have two options. Either to withdraw in other banks' machine or use my card for transactions. And, I prefer to try the first one muna.
And, good news, Producers' Bank's ATM machine is available.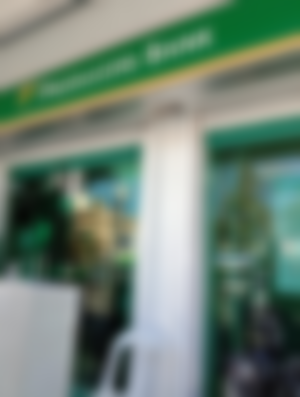 But, arghhh! I'm not used to their machine coz all my life, I've been withdrawing in LandBank. In short, nakaka-tanga and there's a long line too. So, I feel ashamed. Haha! Good thing that there's an old man who kindly assisted me. Promise, nakaka-hiya talaga. HAHAHA!
So, okay. Let's forget that happening, haha. Next stop? To the Friendship Supermarket to buy our goods.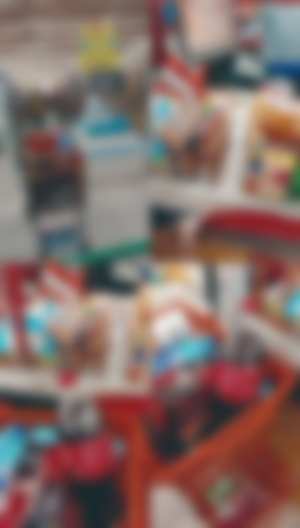 Wondering what I usually buy in there? Okay, lemme share it. Joke, there's so much and it'll too much of our time. Hihi but since that our 1-year old cutie lil cousin often stays at our house, I added some of her foods in the cart. Like wafers, drinks, and candies. Para may stocks din s'ya sa bahay. I'm so thoughtful, right? Char~
Next? To the City Food Park to buy some snacks (coz my tummy is growling already, haha!) and our meal for lunch. As it's already quarter to 11:30AM that time.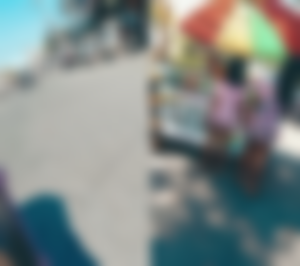 After that, I proceeded to the public market for the vegetables and some meats.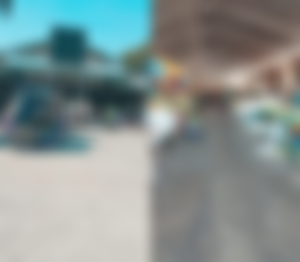 Perks of studying Agriculture, I know what to pick-up and vendors won't be able to gully me. :D But I don't asked for discounts ah, they give it to me without further asking and they even add some to what I buy ah. Suki eh, hahaha.
Tip:
In buying some veggies, choose those fruits that still have tangkay (attached stems), they help in prolonging the freshness and shelf life of our stocks.
And, tadaaa! Presenting what I had bought last day.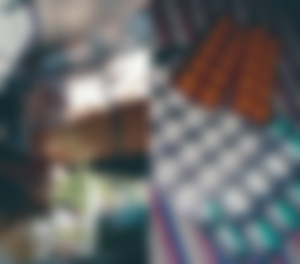 I also dropped at the pharmacy to buy medicines and vitamins coz our medicine box needs some refilling na. I can't find some Biogesic or Bioflu, so I just go with Paracetamol and Neozep. But, I forgotten the Ascof Lagundi, hehe.
Coz we still have rice, I just passed by on the Rice Buying Station. And, this is one of my views while on the way home. 😍✨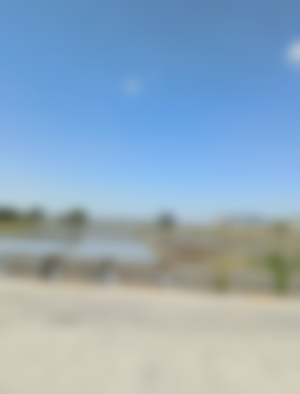 As we go home, I just rest and relax for 10 minutes and started to organize the stocks in the racks and drawers. They need some refilling na ey. XD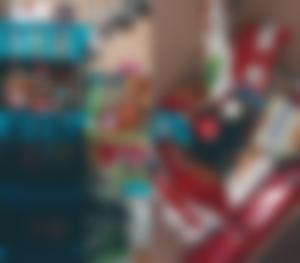 When I'm doing this task, no one should help me coz I have my own way to organize them. In short, bawal mangialam or else, I'll spit some fire to you like a dragon. Hahaha~
And, charaaaan! They're now full, again.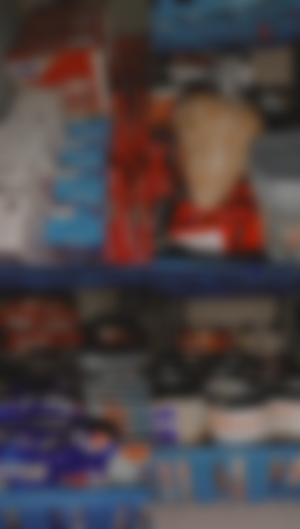 Wieee~ so satisfying to see them like this. As in! Especially the first layer? That's meant for the snacks like pancakes, drinks, and some junk foods. Ahhhh! My eyes was starting to form hearts. <3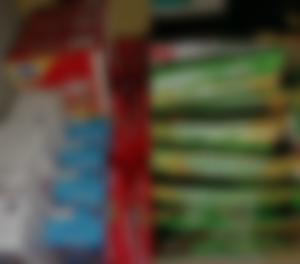 It's so good to the feeling kaya that we'll just grab what we need and want, anytime. And, no need to go out to buy such thing. Considering that it's more thrifty, too.
So, are you also included to those people who are so fond of going to the supermarket or grocery store while pushing a cart and grabbing what we want and need to buy? Coz me? Of course, I ammmm. 💕
Like what this post had said, "You know you're an adult when a trip to a grocery store makes you happy..."
© to: Aesthetic Finds Facebook Page
Exclude the expenses, but the feeling? It's so surreal. Not just the fact that I, we can now shop like this, but the thought that I can now provide for our needs? That's indescribable.
---
That's all for this article. Hope you like it! :)
---
For more articles, just visit me here in read.cash:
imanagrcltrst: https://read.cash/@imanagrcltrst
And, we can also have a chitchat in noise.cash:
imanagrcltrst: https://noise.cash/u/imanagrcltrst
---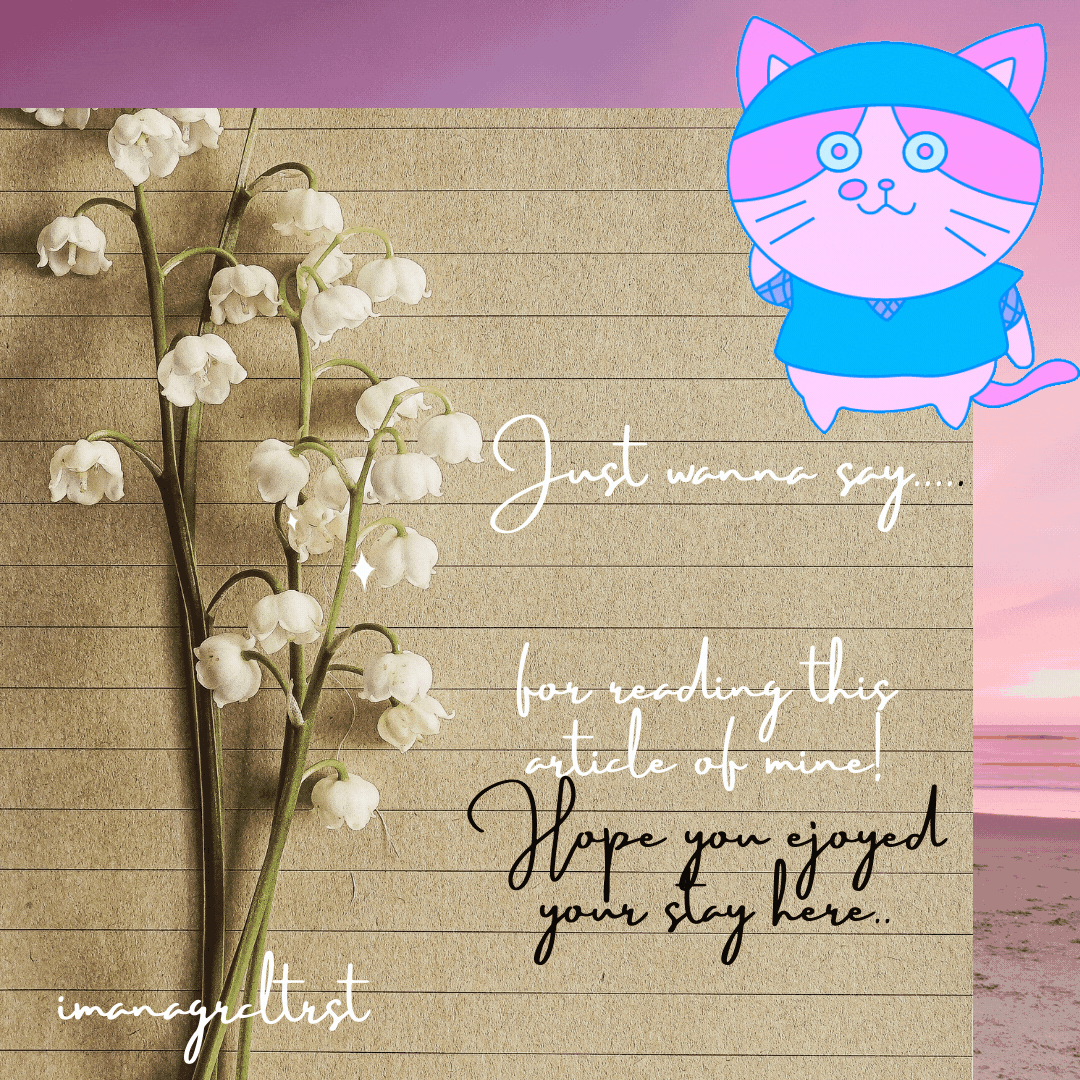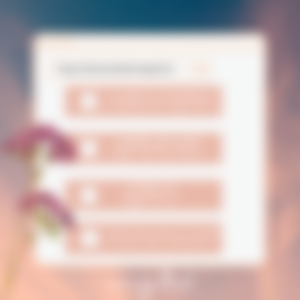 ---
LOVE LOTSSSS!
Published by January 14, 2022
Sponsors of imanagrcltrst