Corned beef
How are you friends? I know you are sick of hearing these words from me but I will ask for an apology again and again for being inactive. It's been almost 2 months since the typhoon happened and we still don't have electricity and good internet connection as well. I guess my two months will be boring if Clea was not here with us. But I believe you understand me and I am thankful for your support all the time. I have never had this support system in my life like even though I am not around, people who knew me still care for me and root for me. I thank this platform for letting me experience this.
Getting a job or earning itself is so hard these days. It started when pandemic came and everything was not as it seems. Life has changed in a snap and our way of survival has changed too. Why? It's because we are told to stay home but the government had no enough funds for families and what's after it? Families may go hungry that's why some of us risk our safety just to provide for the family. I think it's our nature to adapt to the situation even if it's kinda harmful just to earn and give something to the family. I remember one of our neighbhors when the first lockdown happened. One member of the family had left her baby and toddler to her parents not considering that her parents were old and don't have a job to make a living. Good thing that she had a brother who was still able to make errands so he stand like the father of the children. I think he's still 23 and still single but he worked like he has a family of ten. He did everything just to provide formula milk to the babies and food for them. When the lockdown came, he lost his job and and it means that he can't provide on that time. We felt pity to the children because they can't fight hunger just like us so I and my family decided to give them all of our relief goods given by the government. We also gave them diapers and a sack of rice.
This made me realize that it's really hard to lost a job when you have a family. In our situation, I can say that we are not really prepared, I and my girlfriend. We don't have savings and we don't have enough money as of this time. We really wanted to move to another place like renting so we can finally live in peace and grow fully as parents but we cannot do it as we want because it entails money and more money knowing that room rentals are high. This afternoon, we spent a huge amount for my girlfriend's pertinent papers for teacher's ranking. I never thought we would spend that much knowing that they were just papers. But I was wrong because printing and photocopying is expensive especially in our place because we use generators just for the computers to function. Plus, the fee for attorney's authentication is high too. To he honest, we only have 15 pesos (less than a dollar) in our wallet after that and we still have more to print and pay tomorrow.
Call me desperate but I chose to publish today so I can earn something for tomorrow's. I thank read.cash for letting us write and express what we can't share directly because if without it, I think my chest will burst out of pain, agony and sadness. Above all, we also earn and that is a great thing to be thankful of. I never expected that I would come across legit paying website. That's why I am thankful for the experience I have with you guys. I have been missing a lot and miss you too and, missing a lot also means missing a lot of opportunities. With these happenings, I appreciate more the value of electricity and internet connection. Lol.
Well, I just really hope that I can find a job A.S.A.P because my family needs my support. To you who have a job during these trying times, I know some of you are tired and complaining about something but please, be thankful for it because others or we pray to have it.
Yeah, my title doesn't go with my thoughts. Lol.
---
---
Thank you so much for reading! Comments are very much appreciated. Same appreciation goes to my upvoters and new sponsors. Again, this is gwapojohn at your service. 😉 Let's get connected!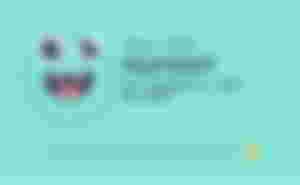 |021022|